Though there are two sections for peppers and tomatoes I figured since they are young I would only post in one section, after they go in the garden and start producing I figure then I will separate them, anyways on to the grow show.
First shot is somewhat hard to see because the light is on, don't let that fool you, that's my brand new light with T5s, when that light is running it lights up everything.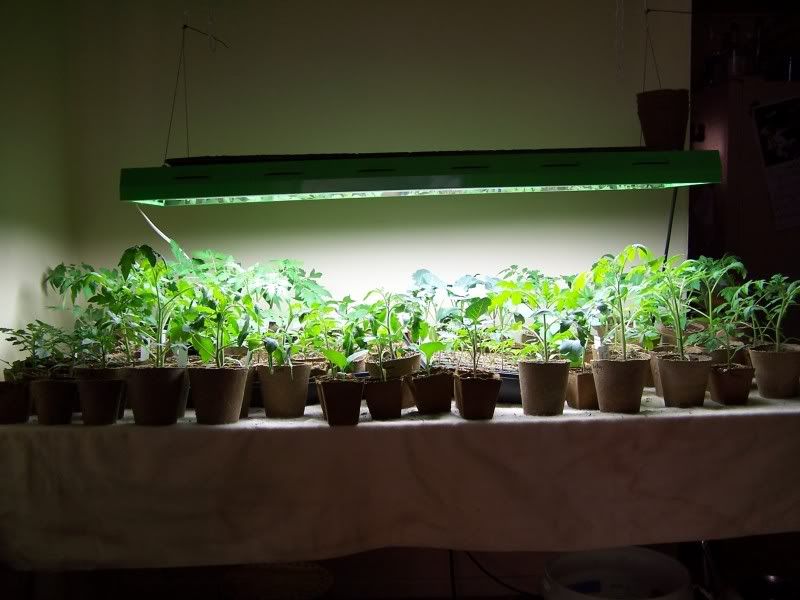 Able to get better pics after I turned the light off. Sorry about the one blurry pic.
Plants are sitting on a heated blanket for extra warmth.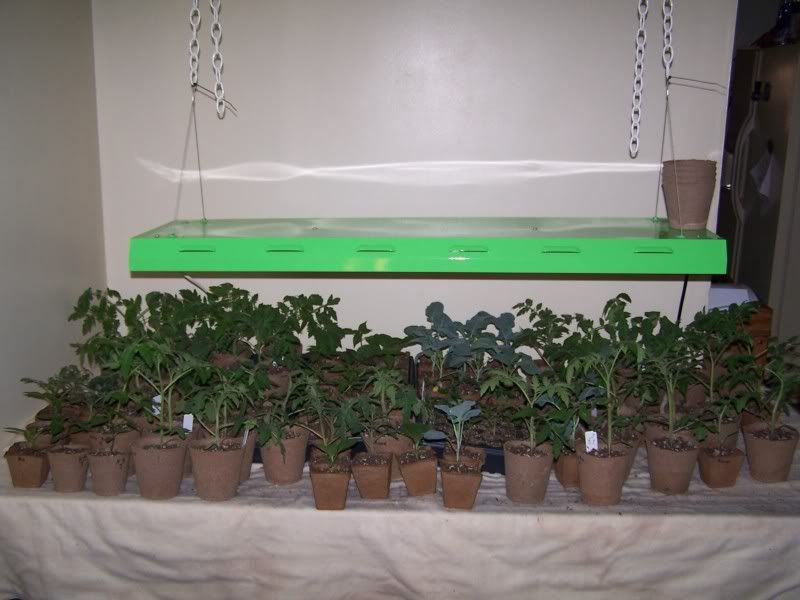 Maters...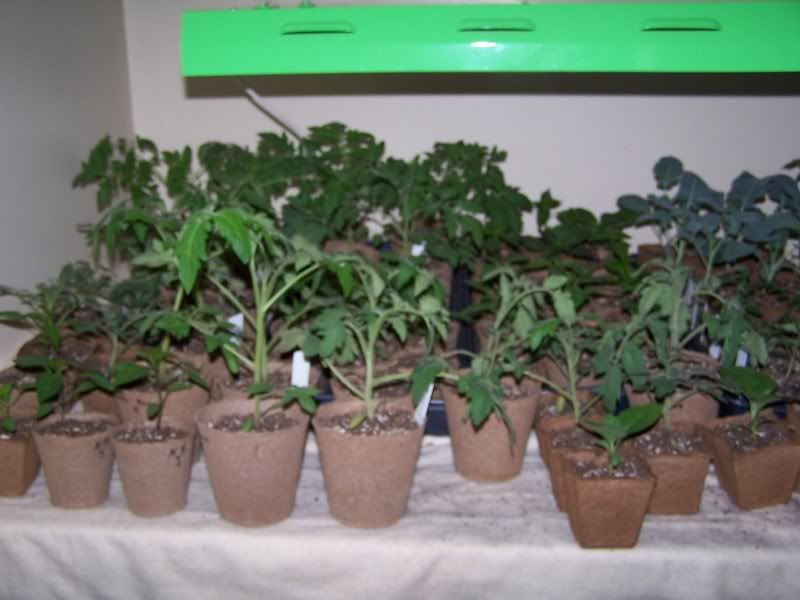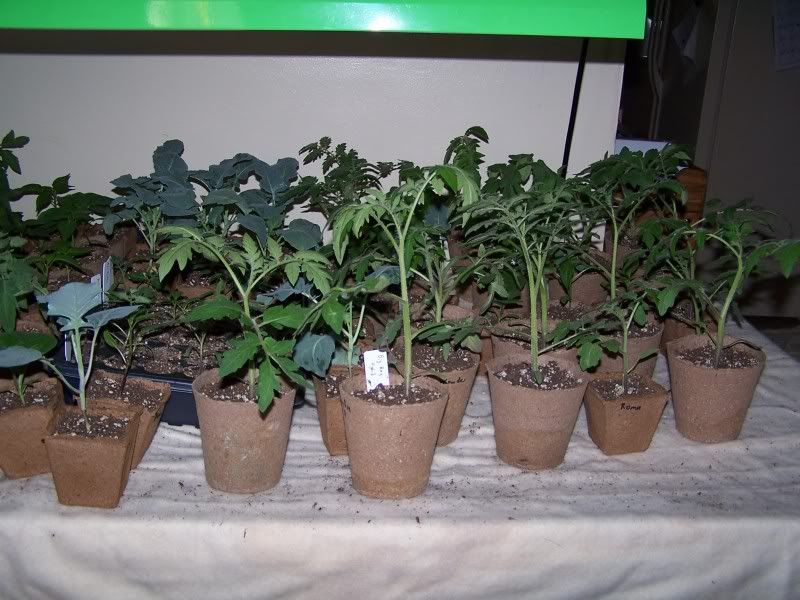 Some of the peppers...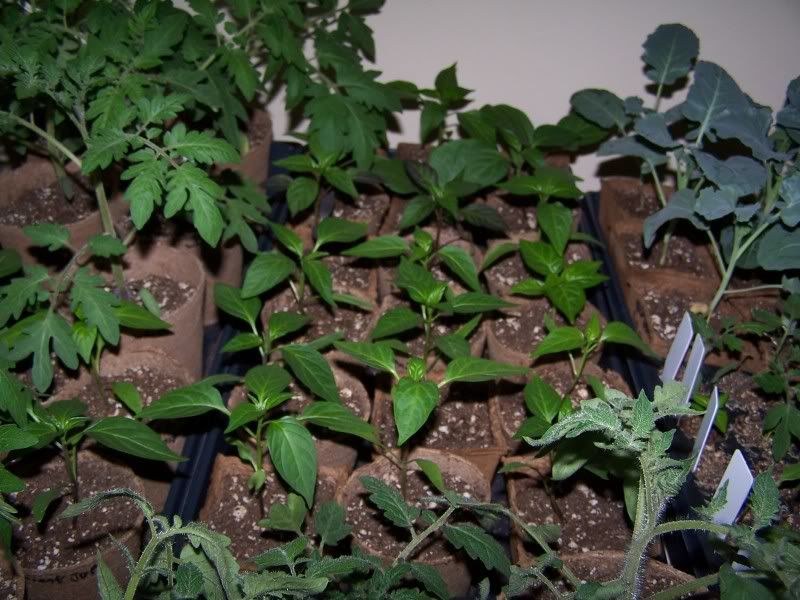 The list is:
Tomatoes...
Black Cherry-7
Snow White (white cherry)-5
Super sweet 100-5
Better Boy Hybrid-4
Early Girl Hybrid-4
Ramapo-2
Burgess stuffing tomato-7
Big Beef Hybrid-5
Reisentraube (German giant cherry)-6
Roma-5
Early Wonder-3
4th of July-6
Big Boy Hybrid-2
Cherokee Purple-2
Peppers...
Aji Dulce (no heat habanero)-7
Black Hungarian-2
Pepperoncini-6
Bell-5
Anaheim-2
Giant Jalapeno-5
Early Jalapeno-5
Organic Jalapeno-6
No Heat Jalapeno-6
Also have 2 kinds of broccolli growing and several Fairy Tale Hybrid eggplants.
Buttercrunch and Romaine lettuce went out in the garden yesterday along with spinach and several onions.
Everything else will have to wait a few more weeks for the last frost date to pass and nights to keep a little warmer.
Hoping this year will be a lot better for growing than last year was!