My wife and daughter are out of town until Sunday afternoon, and it is going to be bad weather this weekend, so I decided I needed to smoke something.
Since it is supposed to be in the 30's and 40's with a 25knot north wind this weekend, I needed to prepare my smoking area.
I stopped by the store yesterday after work and picked up a 10# Boston Butt. My butcher did not have any and I could not find one that was not enchanced.
I HATE paying for water!!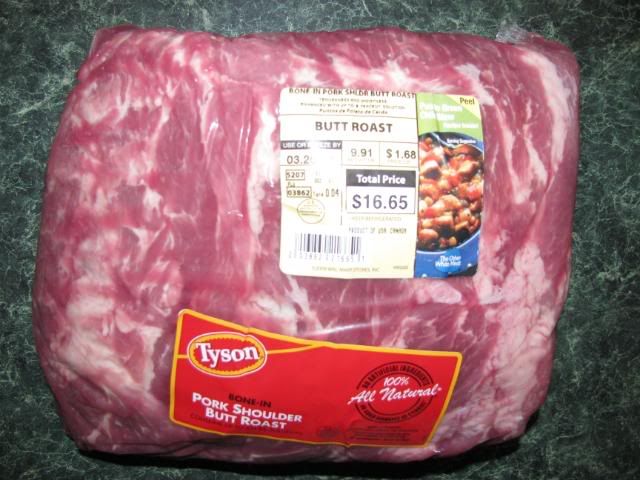 Here it is covered in ya'lls rub. I say ya'lls rub, because everyone on this forum that has posted a rub recipe or commented on how to season a Boston Butt, had a hand in the developement of my own recipe.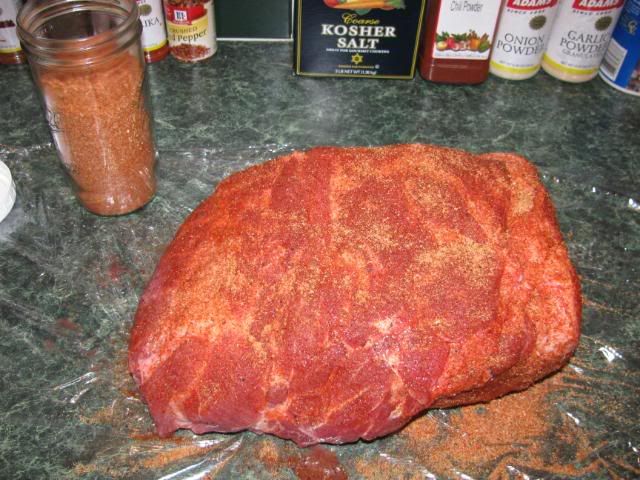 At 10:05am it is rubbed, wrapped and going into the fridge until about 3:00am, when I will start my smoke.
I will start the smoke at 3:00am using my GOSM with hickory chunks at 225*. Check back around 3:00am for an update. I will post pics as the smoke progresses.
Alan