Hey Smoke-Heads!
Went through the last batch of smoked almonds like shat through a goose... so I'm doing another batch.
Following some advice I've got form the forum, so here's what I'm doing:
Soaked these almonds overnight in a smoked salt brine - 1/4 cup smoked salt with 2 C water.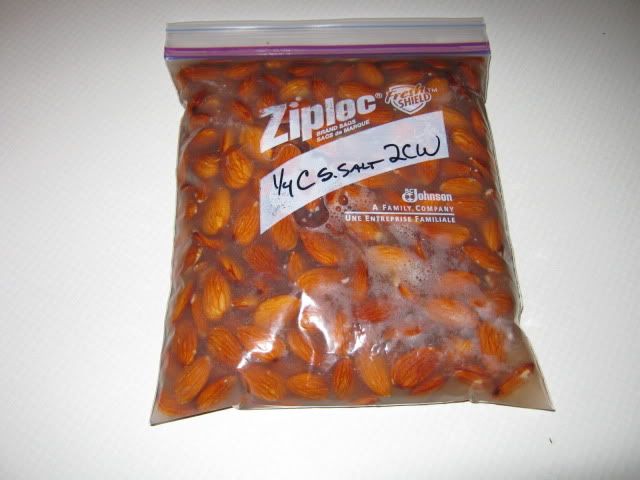 After brining overnight, I tossed the almonds in about 2T of rib rub and tossed them in the smoker.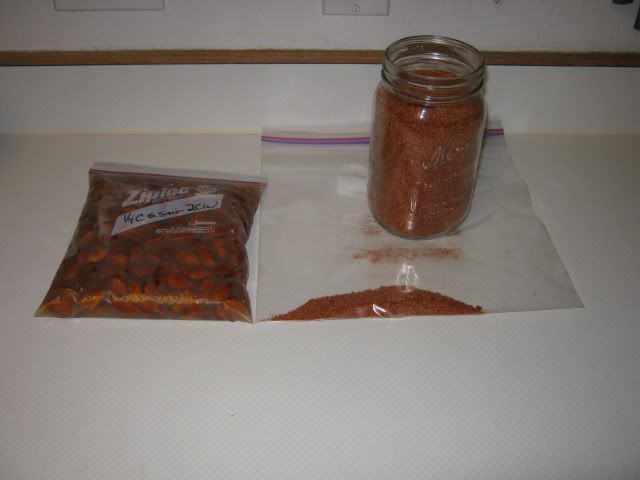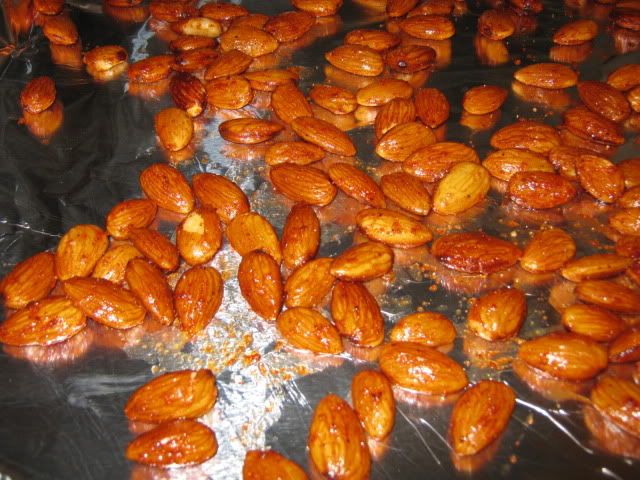 These turned out really good. Kinda that whole three-some effect of smoke/salt/sweet/spice... guess that's a FOUR-SOME!
Thanks for checking out my post - these are great and very easy.
Tracey
WALLE Update
So here's my update on my insulation job - Day one: Almonds
Shot before I got started - those purdy little sparkldy things... that's frost!
Built my fire and here's a shot of it after it had burnt down and was up to temp ~ 30 minutes.
If you look close, you can where it is defrosting around the front where I had the door cracked while the fire was burning down, but basically still covered with frost at 225* internally. Damn this superwool is good stuff!
Thanks for checking out my post - I'll share finished pictures of the almonds when their finished!
Tracey