This was supposed to my my seafood throwdown entry, but as you will see, I'm a dumbass
Cut my salmon filet in half to do it two ways. The one on the left has bonesuckin rib rub and lemon juice, the one on the right has teriyaki on it.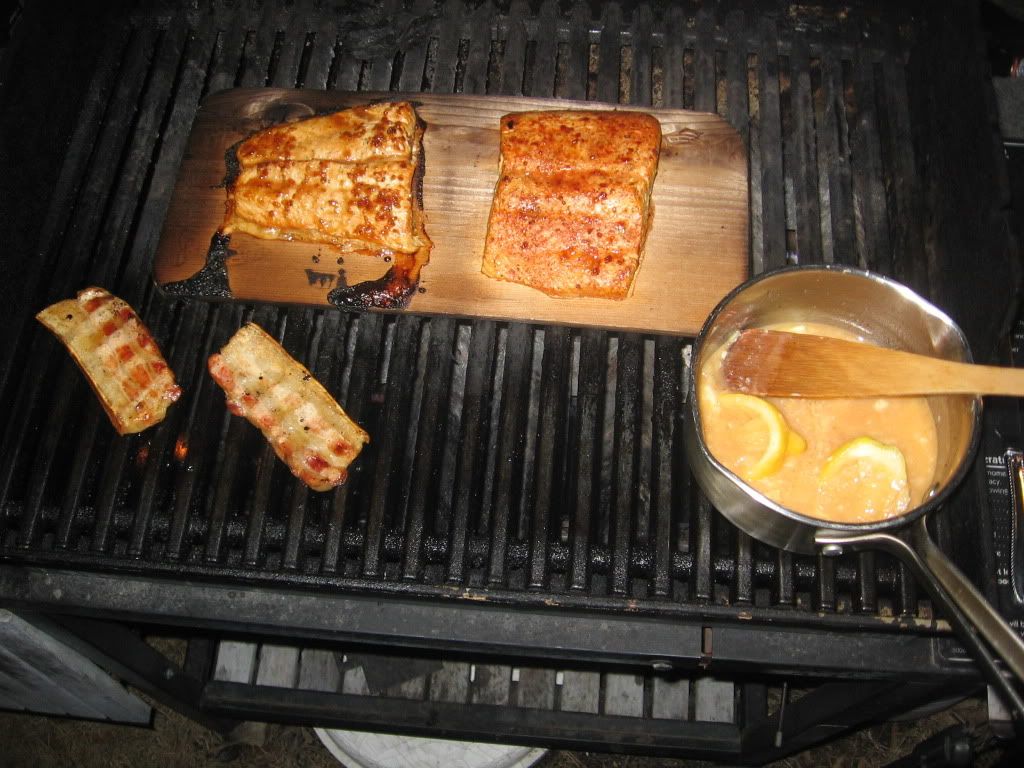 The sauce pan has the sauce for the oysters. It has butter, garlic, onions, lemon juice, chohlua hot sauce, worcestershire, beer and olive oil. Two pieces of thick cut bacon on the left were grilled and one was chopped up and added to the sauce and one was used for garnish.
Oysters grilling on the little weber with a chunk of cherry wood for a kiss of sweet smoke.
The final plate on a bed of garlic and herb couscous.
Realized I forgot the code word a little too late. All in all, the most delicious mistake of my life.