I tried uploading photos this morning but ended up with a virus from photobucket and spent the better part of the day cleaning up my computer.
Anyway, the bb ribs yesterday came out nicely. I prepped them by rinsing and pulling off the membrane. I then cut the rack into thirds because I wanted to try one memphis style and two sauced up (per wifeys request). I used a thin coat of yellow mustard and coated them with a rib rub. I let the rub sit for about ten minutes before I wrapped them in saran wrap and placed them in the fridge. I let them sit for five hours.
On the grill, I used soaked hickory chips in the box and a water pan that was half-half Michelob Honey Lager and water. My target temp was 250 F, and the OAT was in the mid 50s. The ribs I wanted to cook dry I covered with brown sugar and let it "melt" before placing on the grill. I smoked them for two hours, then wrapped them in foil with a shot of apple juice and let them go another two hours. Finally, I put them back on the grill naked for about another hour, adding the first sauces about 30 minutes prior to completion.
All three samples came out delicious, but the dry ribs were more tender than the sauced ribs. In the pictures below, the dry ribs were the ones on the left and a little closer to the heat source. In the future if I need consistant rib tenderness I will simply rotate them everytime I open the lid (about once an hour).
Another lesson learned was that I put the ribs on the grill as soon as I got the temp above my target. Unfortunately, I didn't see smoke come out for another fifteen minutes. Next time I'll wait until the smoke starts generating before I add the meat.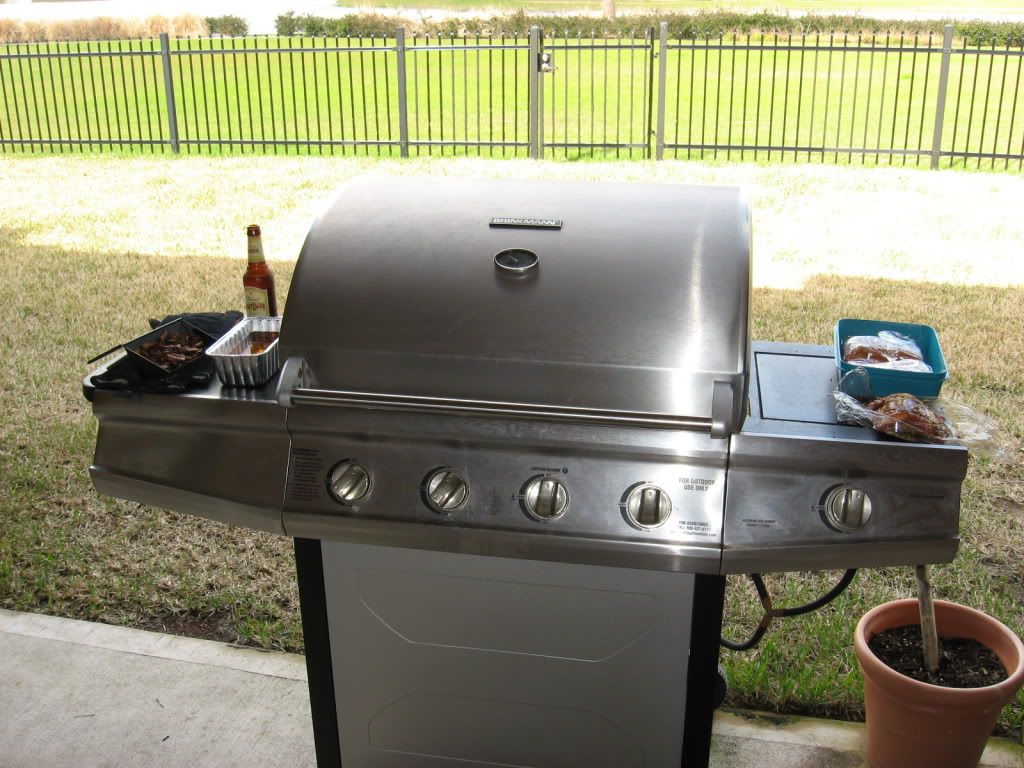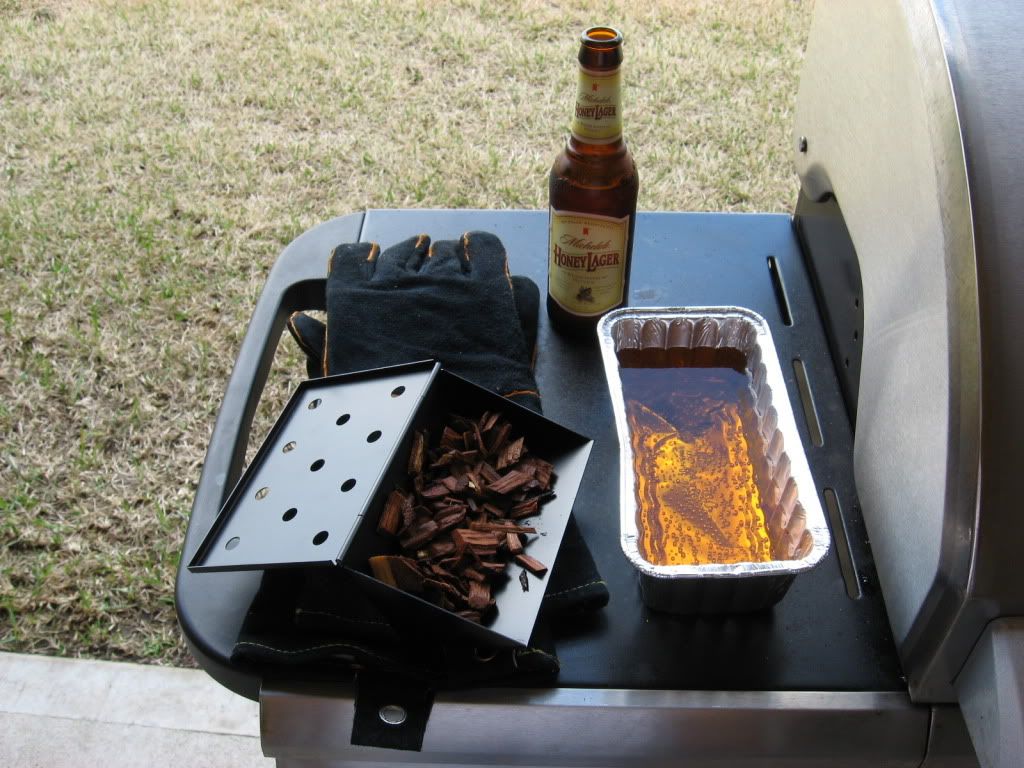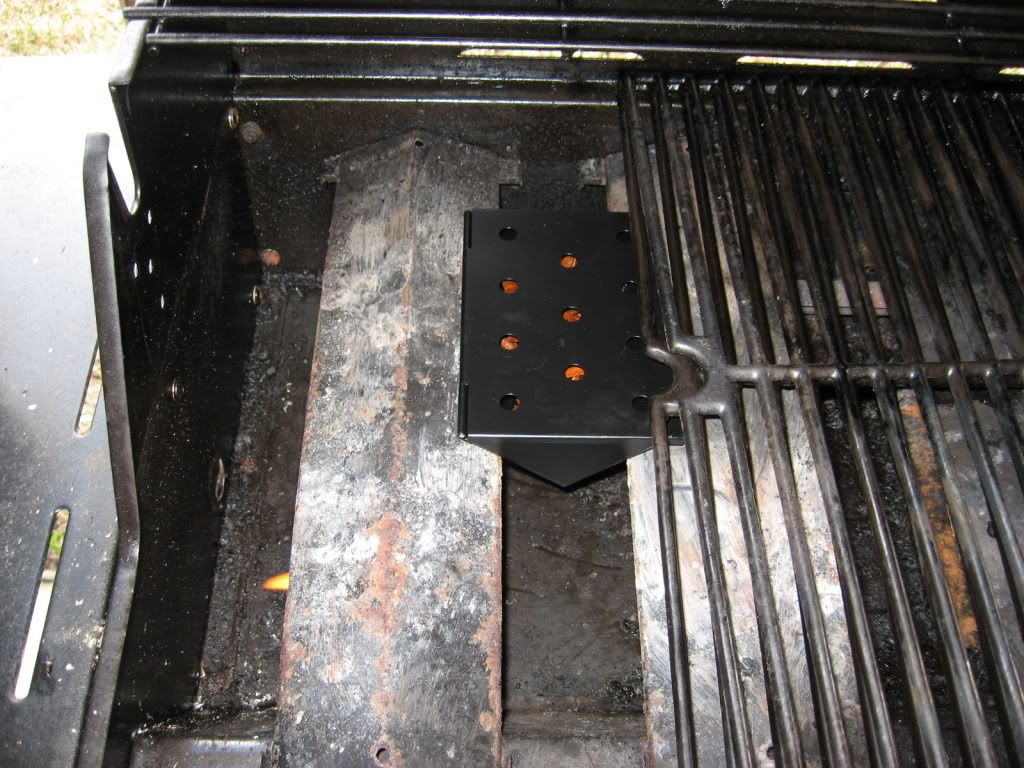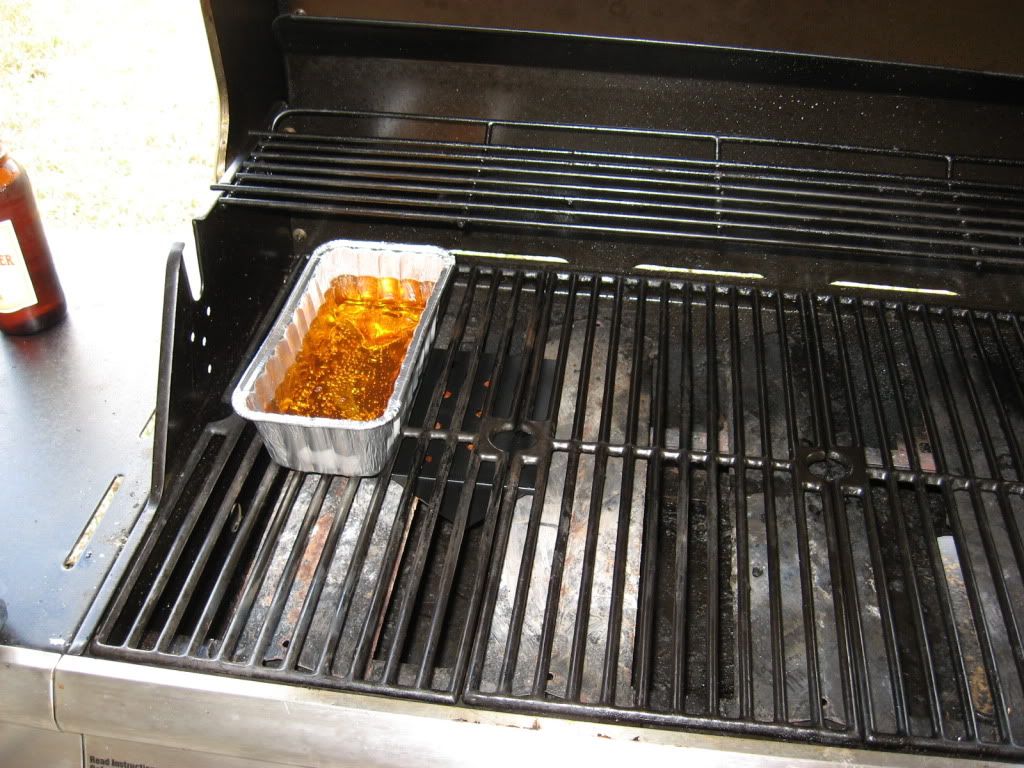 I added the foil to the left side of the grill to block the holes. This promoted a good smoke flow from left to right in order to smoke the ribs before venting.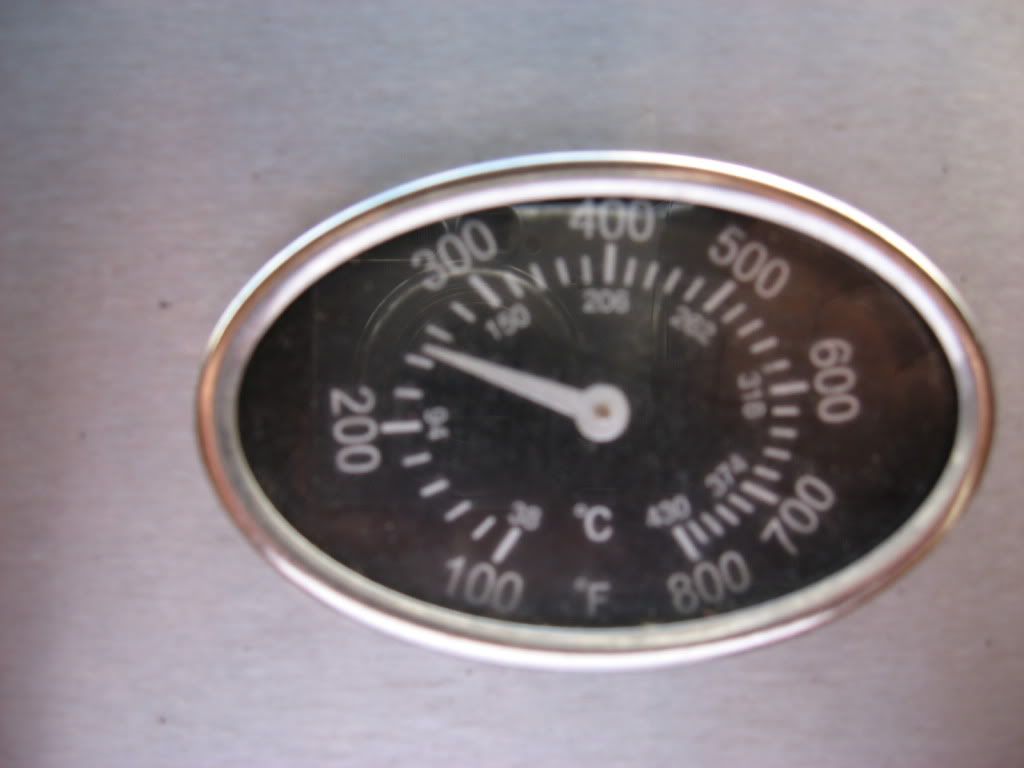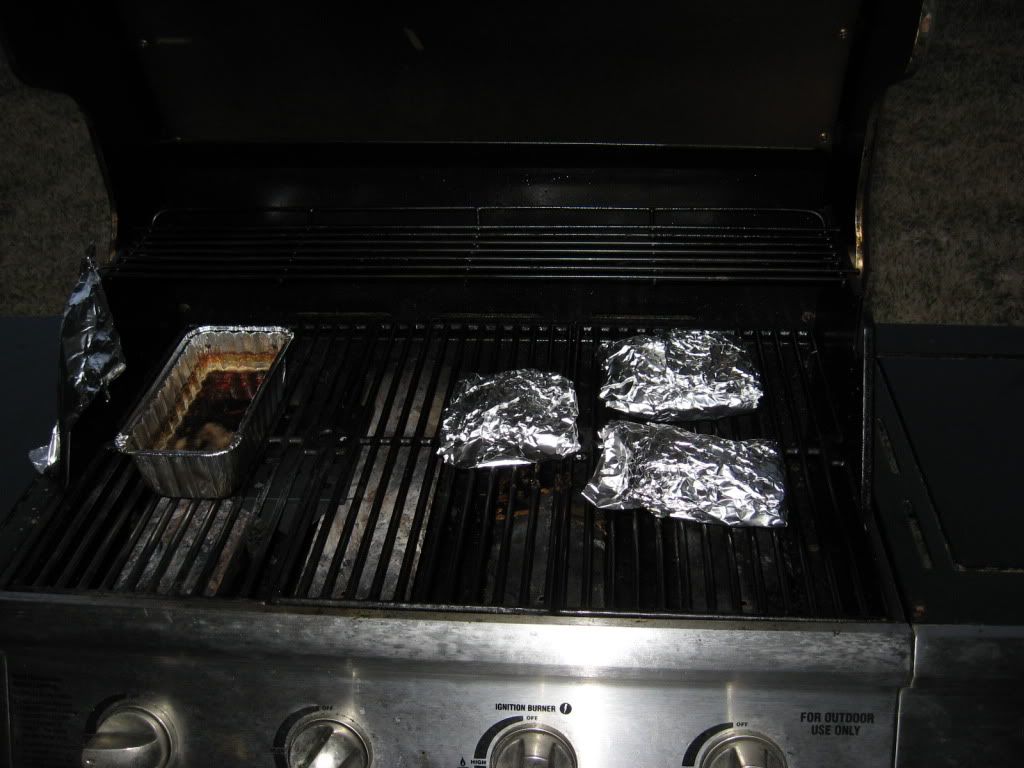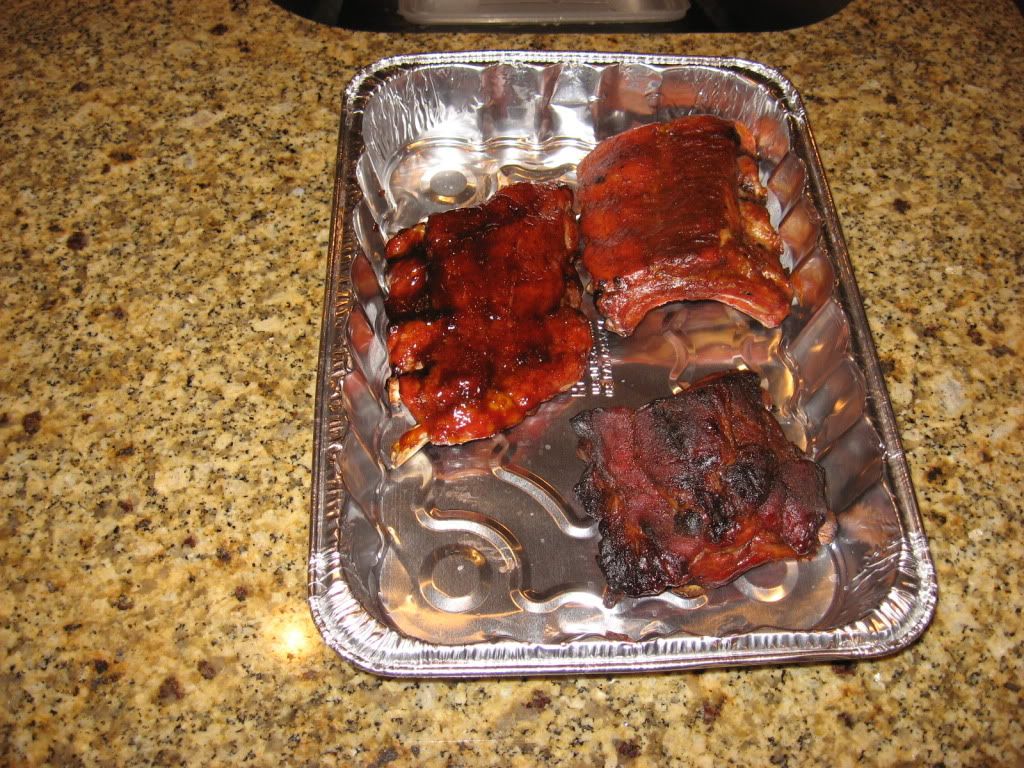 Three varieties of babybacks, two hungry people, one great meal. Since this was my first attempt I can only imagine how good it can get. I look forward to getting a real smoker!