Just wondering...this year I will be grow a couple of different hot peppers.
Bhut Jolokia (Ghost Pepper--Hottest pepper in the World)
Bih Jolokia (Close reletive of the Bhut Jolokia)
Peter Pepper (pepper looks just like the name "peter")
7-pot (really hot pepper)
Trinidad Scorpion Pepper
Red Savina Habanero
Scotch Bonnet Habanero
Jalapeno
Grand total this year I will have about 100 pepper plants!!
Here is a pic of one of the ristras I made last season. These are Bhut Jolokia peppers: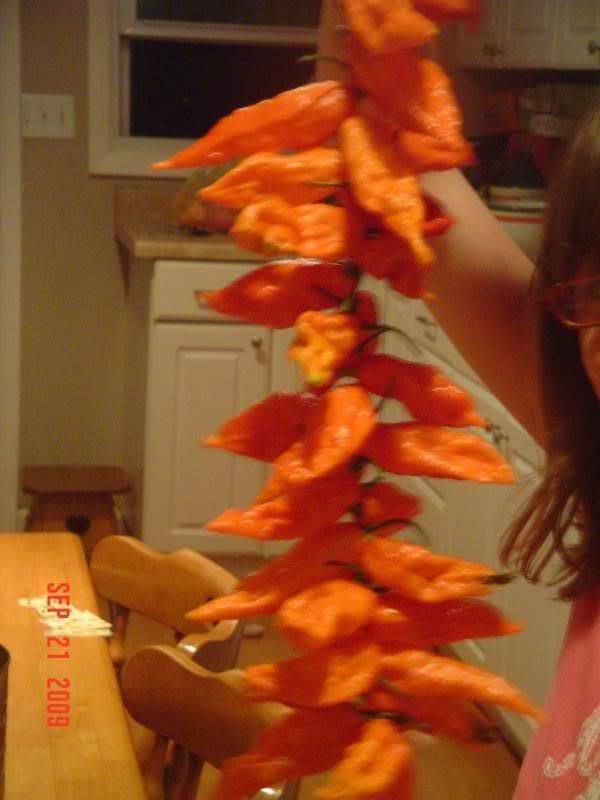 Here is one in my daughters hand (size comp):