My friends birthday is today, so i wanted to smoke him something for all to enjoy. Last time he was here, he had my burnt ends and loved them!! It never seems to matter how many of these delectable morsels i make, they always end up disappearing rather quickly. So i decided to grab a flat and make a whole lot of them. For this recipe, i used, with much satisfaction, the rub that Bmudd14474 sent me as a prize for the december throwdown. (by the way, bmudd14474, you could sell that stuff!!! ITS AWESOME!!!)
I let it sit in the rub overnight. Slapped it on the smoker in the morning and smoked away... low and slow. 220 for 10 hours. finally pulled it at 183 and foiled it for 30 min. Sliced it and diced it and threw it in a pan containing one of my new favorite sauces. I took me a little bbq sauce, a bottle of tiger sauce and a bear of honey and mixed it all together. The end result is a sauce i will be keeping in my fridge for sure!! Anyways, Here is your eye candy. ENJOY!!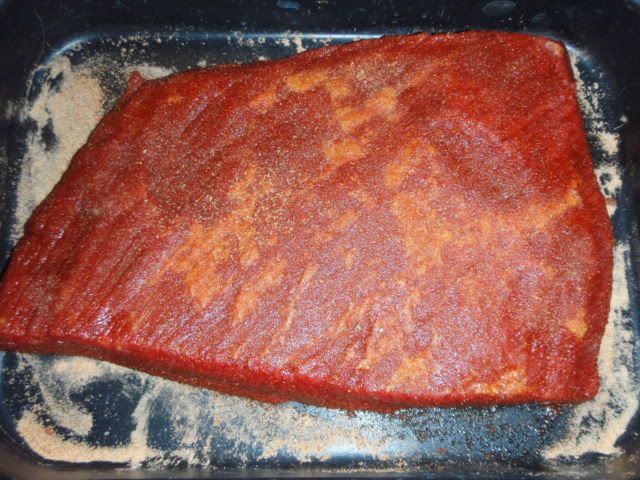 Rub on.. ready for fridge.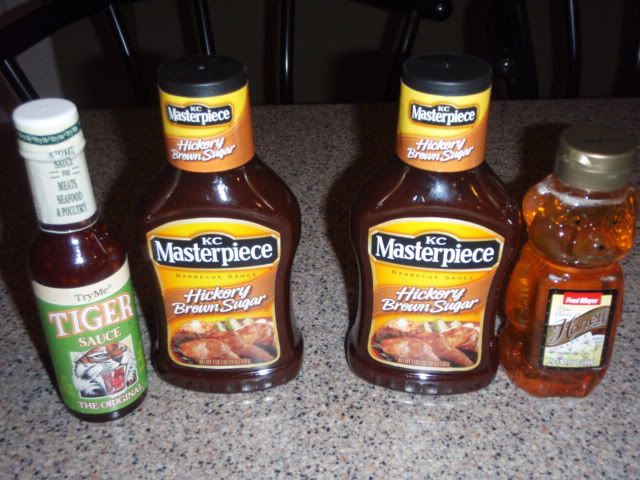 The main players in my symphonic sauce.
fresh out of the foil. That awesome bark was brought to you today by bmudd14474, slow and low, the letters E,Q,T, and the number 7!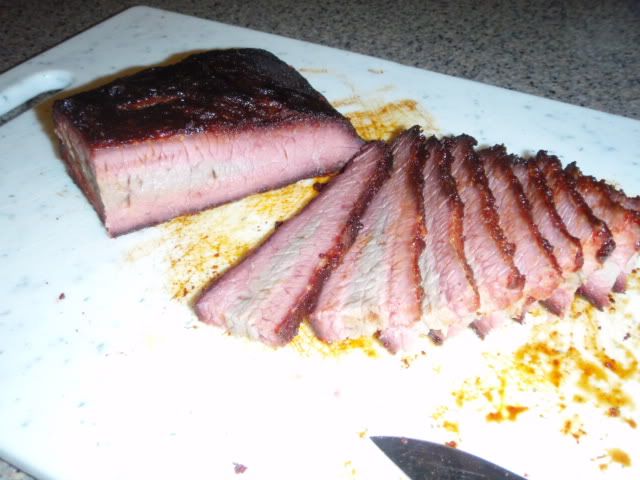 slicing and dicing.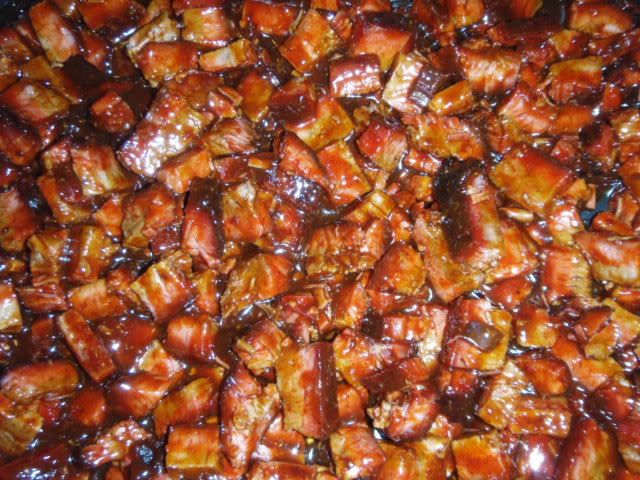 Ready to be tossed on a grill for 30 min and consumed!!
We hope you have enjoyed todays broadcast and we thank you for tuning in. Goodnight.