This is what I end up with when I brainstorm. Sometimes it gets me in trouble and other times it's fabulous. On this one, only time will tell.
Here is a Mexican Meatloaf rolled up like a fatty. I took my normal meatloaf recipe and added Taco seasoning from the package. The inerds are refried beans, mexican cheeses and onions. If this baby turns out, I will give ya all the full recipe.
Ingredients in the meat itself 2-1/4 pounds 80/20: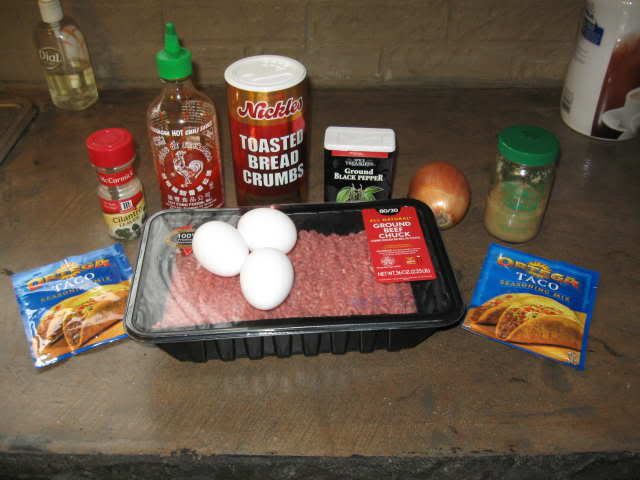 Rolling it out between two pieces of wax paper:
Added one 16oz can of refried beans:
Mexican cheeses and chopped onion on top of that:
Rollin that monster up:
End shot rolled up:
Wrapped in plastic to help compress and tighten the ends:
It's sittin in the fridge stiffening up now. Goin to put it on around 1-2 o'clock.
Finall Q/View will come in a few hours.
--ray--
(0||||0)