I smoked some almonds and cashews this weekend. I prepared the almonds the same way I usually do. After roasting in the smoker a while, I lightly coated with honey and dusted with brown sugar. For the cashews I coated in Frank's Red Hot sauce and dusted with cayenne.
Just after coating/seasoning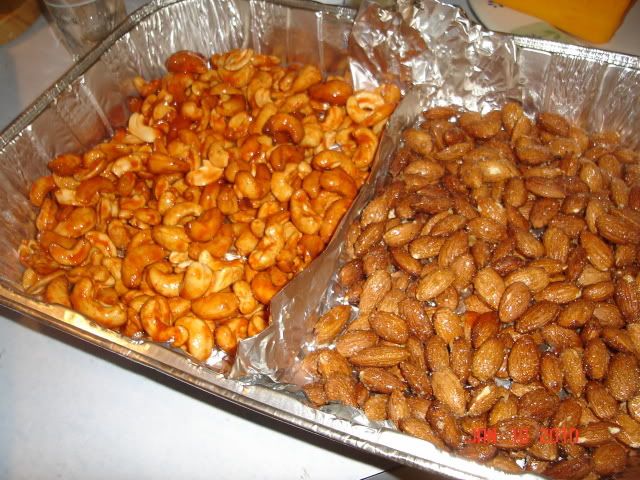 Then put back in the smoker so the sugars could melt and hot sauce could dry a little.
The spicy cashews were great!! About as hot as the average buffalo wings. A bowl of those and a cold beer was perfect for watching a little playoff football.