After a small hiccup in the process, i finally have what i think is going to be some really good bacon!
Ide like to thank everyone who helped me with the cures and for all the geat advice and expertise! i ended up using a TQ substitute, with LEM Cure#1, salt and sugar
1lb salt
1/2lb sugar
2 tablespoons of the pink stuff.
mixed that at a ratio of one tablespoon per pound, with 1 tablespoon per pound of brown sugar. i then rubbed my belly really good, and put into some 2 gallon ziplock bags, and added some maple syrup. then into the fridge for about 10-11 days!
Meat side of my favorite piece of meat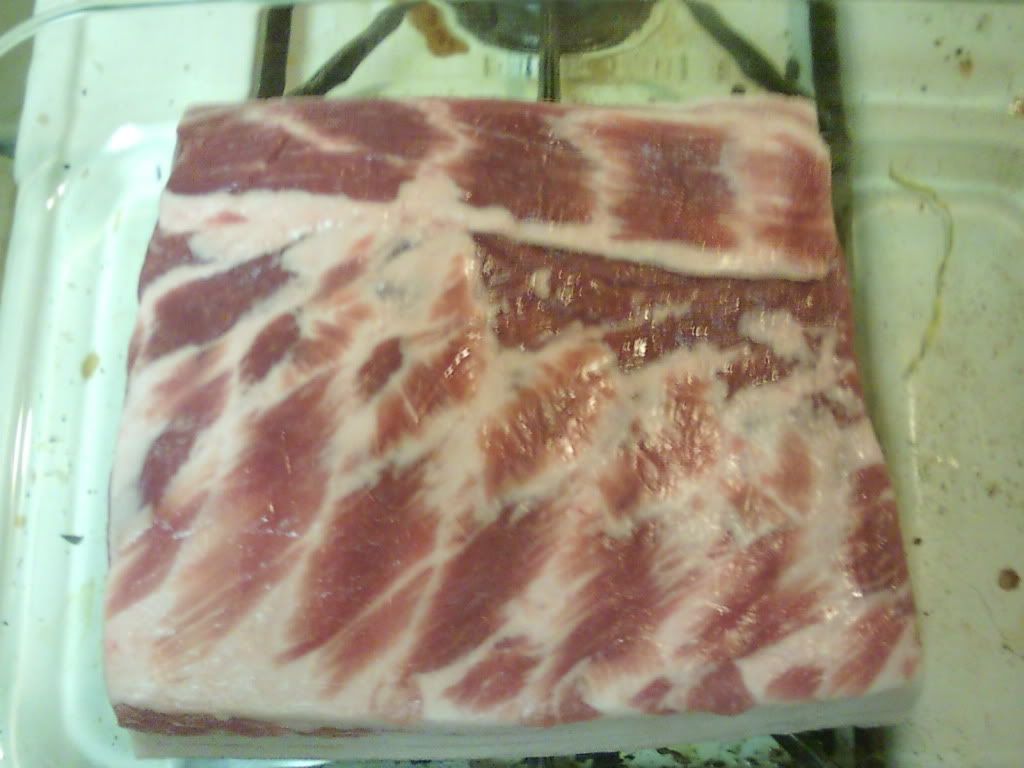 Side view of all three pieces
In the bag with cure+syrup