finally decided to try out the buckboard bacon everyone is making. i bought some high mountain cure about a year ago so so decided to use that for a cure. on 12-12 i deboned 2 butts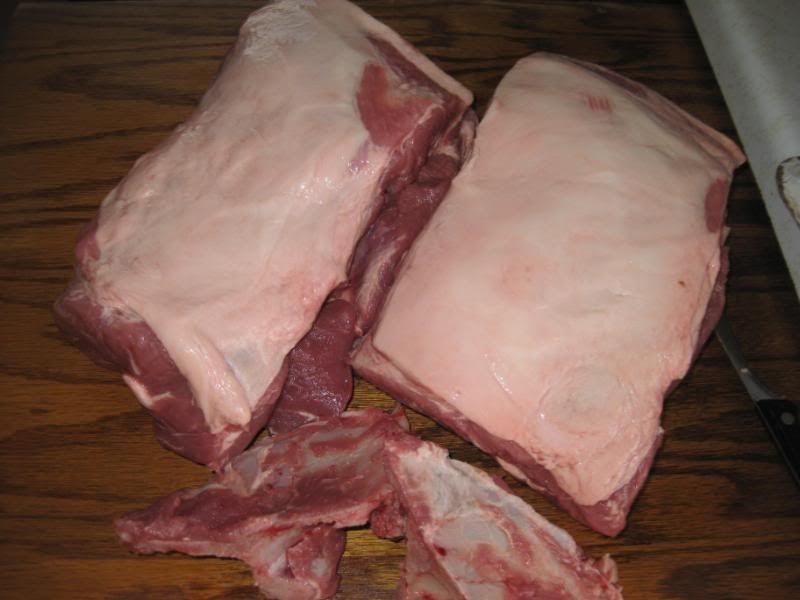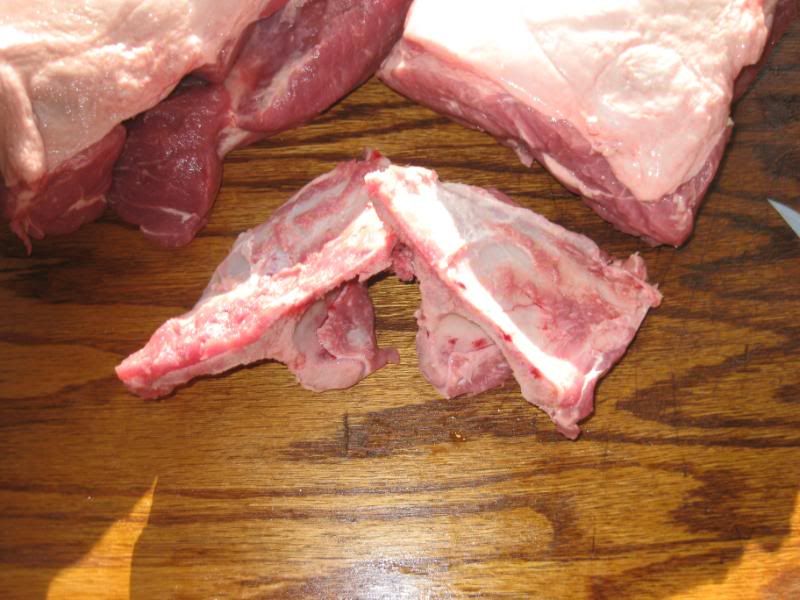 sorta butterflied the butts and put about a third of the measured amount per instructions on the box on the inside and the rest got rubbed on the outside. put them in ziplocks along with the cure that didnt stick to the butts. one in just hi mountain...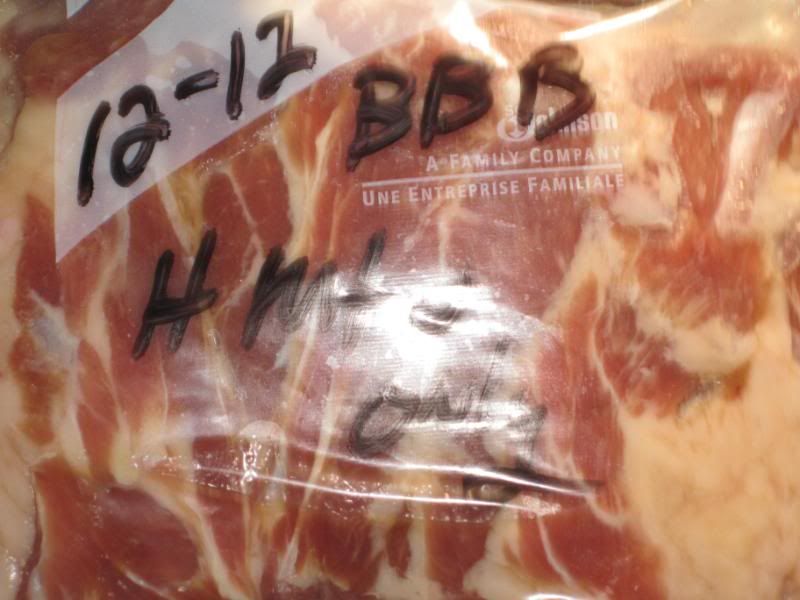 the other added some gran garlic and onion along with some CBP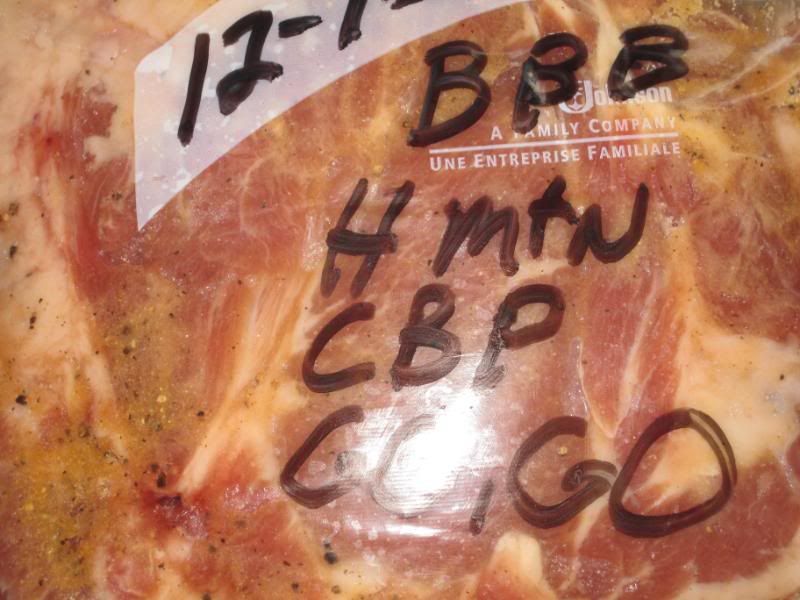 left in cure til last night, just didnt have time to remove and smoke earlier. rinsed and soaked for aprx 4 hours. cut some slices and did a couple pieces in fry pan and it wasnt too salty. was nice and pink all the way thru. decided to play around with some different flavors so i cut the butts in half leaving me with 4 pieces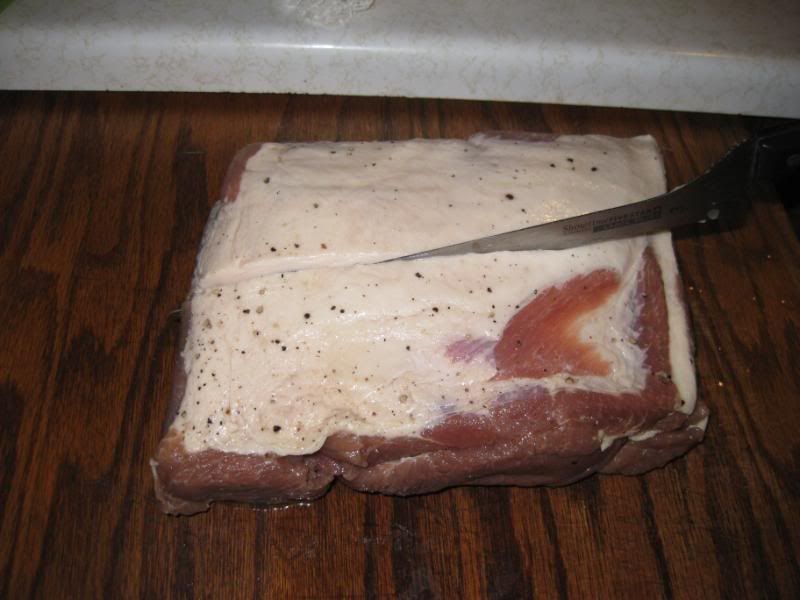 like i said i sorta butterfied the butts, could have just smoked on racks but i had some netting from a friend so decided why not try put in netting and hang like a summer sausage and smoke... easier said than done, didnt have a roast tyer so had to improvise. found a big plastic lid,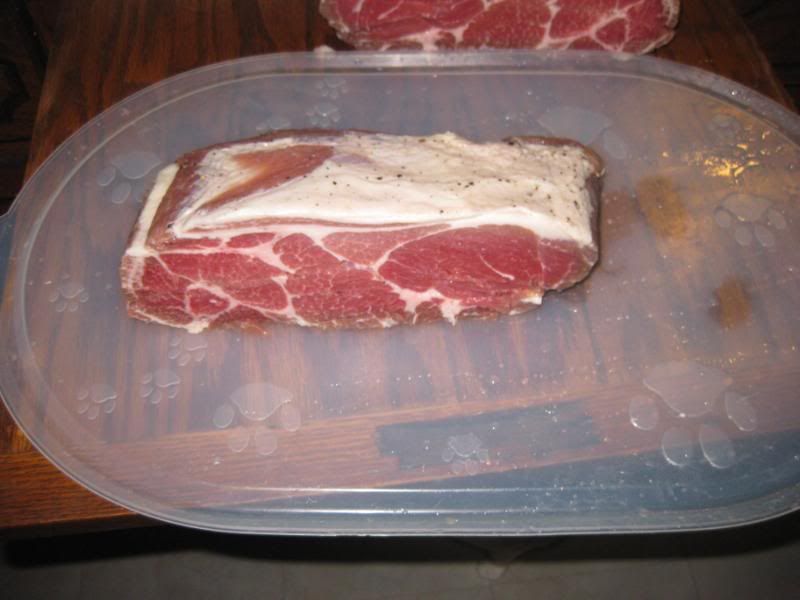 rolled the cover around the meat forming a funnel sorta and slipped the netting over it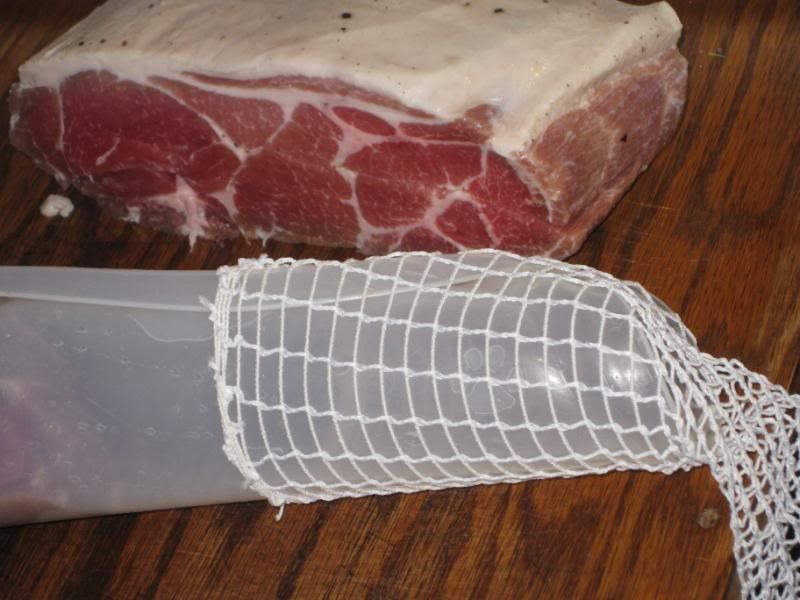 and pushed the meat thru the funnel dealy and into the netting.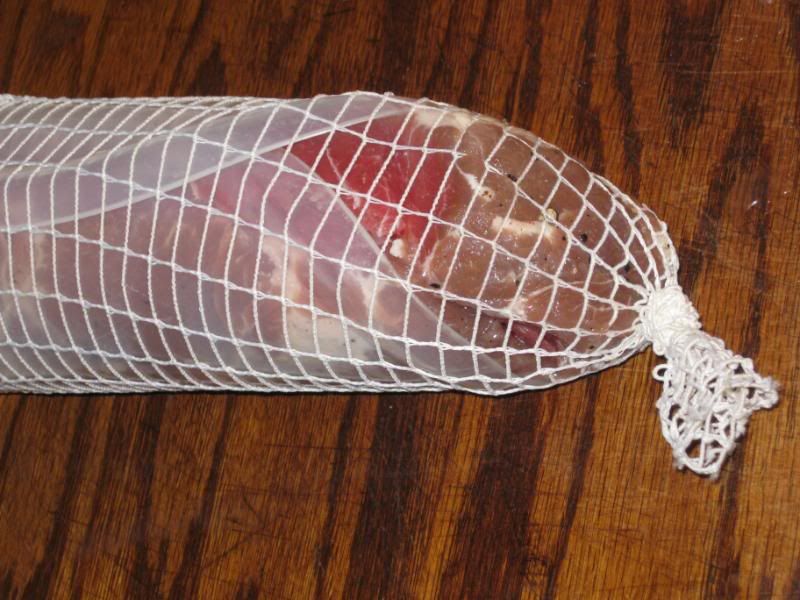 ended up with these...
being i had four cured hunks i decided to do some different things to each using
found the smoker...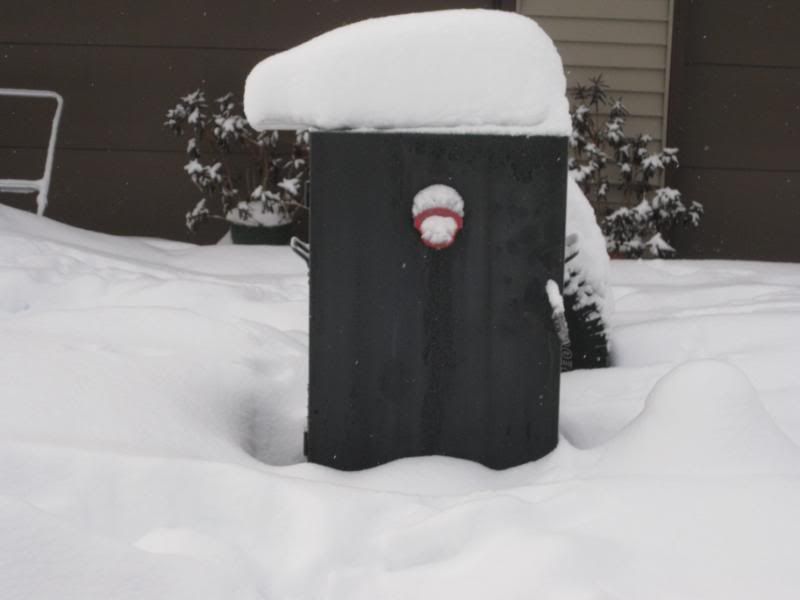 so one was just cured with buckboard, the other half i poured maple syrup on it, homemade by an old family friend. let set over nite in frig in baggy in syrup and rinsed off this am. the other two chunks were withthe buckboard, gran onion and garlic, one half just added more CBP, the other CBP and some rib rub. just seeing if anything exciting comes outta this... left to right we have plain BB, GG/GO/CBP, maple syrup, GG/GO/CBP/rib rub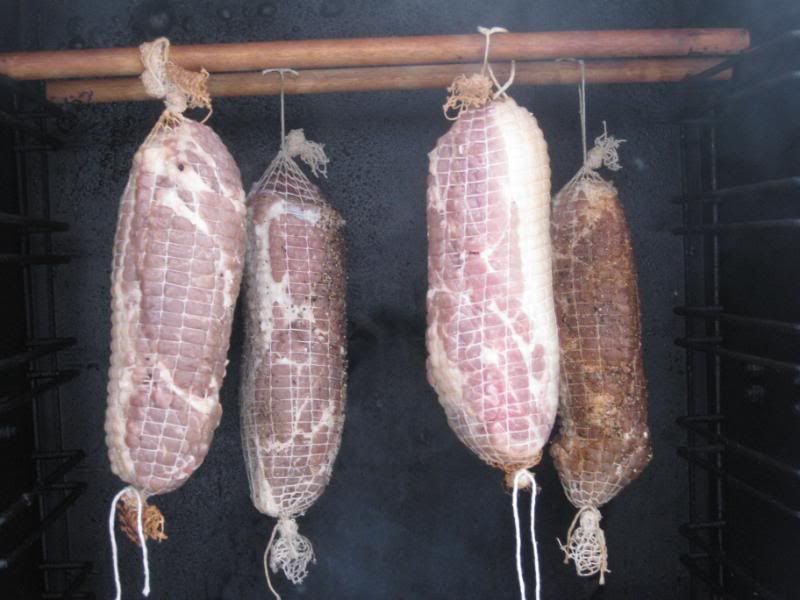 here it is at 120 IT, gonna take to 140. will post finished and sliced pix later...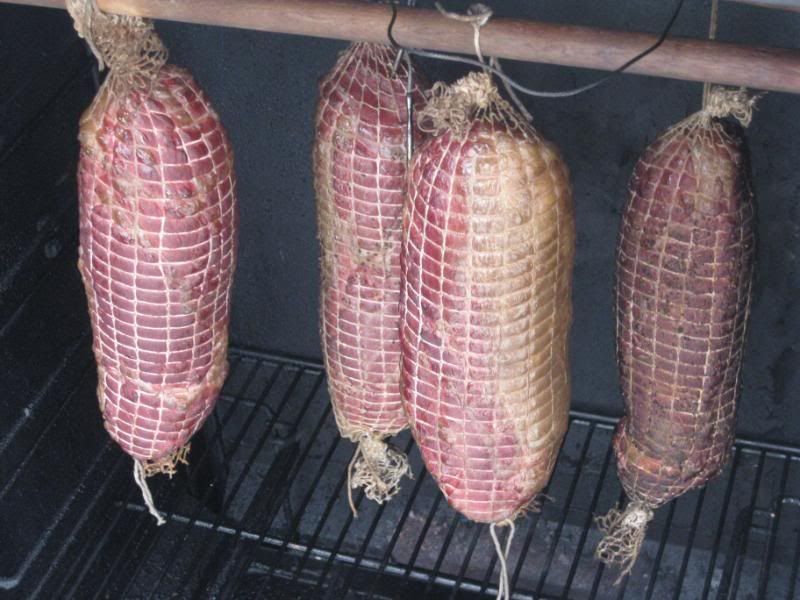 thks for cking my pics!!!