After I was done with the 2 little chuckie roasts ,I still had plenty of fuel in the drum so I decided to jump out of the box again!
Searched for something I was sure we still had inthe cupboard...yep here it is ...was happy we had all the extra ingrediants.
Mixa mixa mixa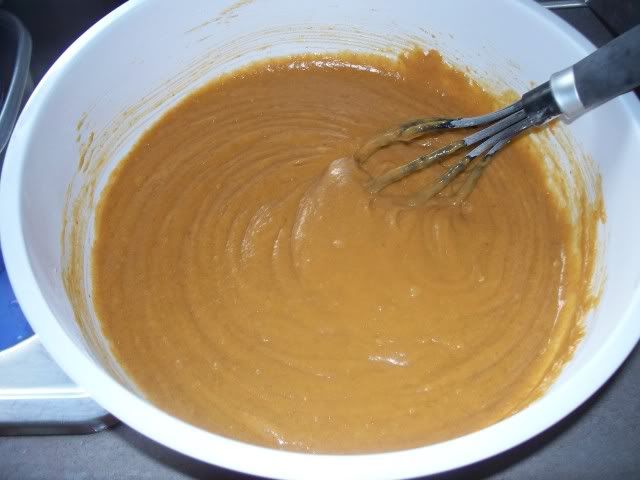 then Poura poura poura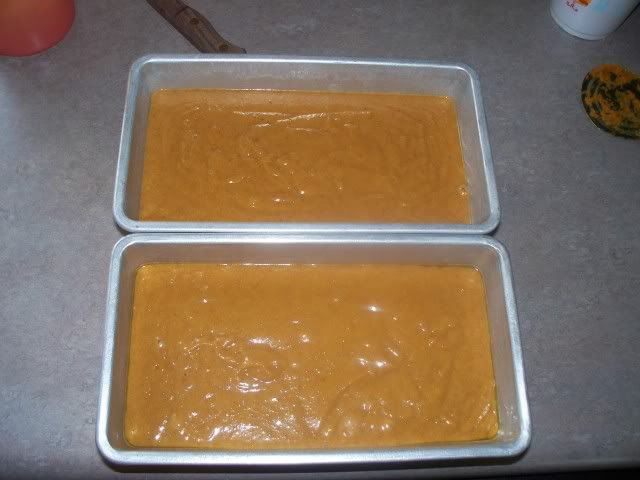 and into the drum we go!(@ 300*)
2hours and 20 mins later they were done!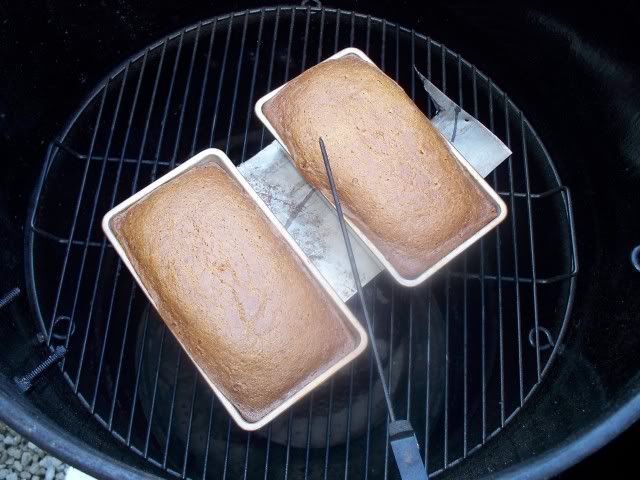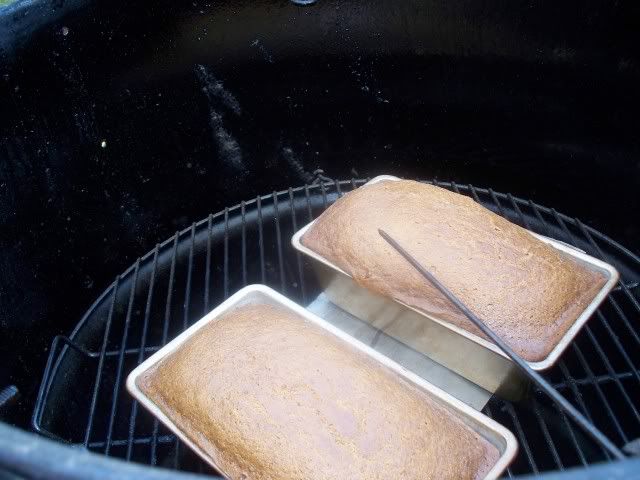 MMMMMsmelled sooo good. Was heck lettin'em cool!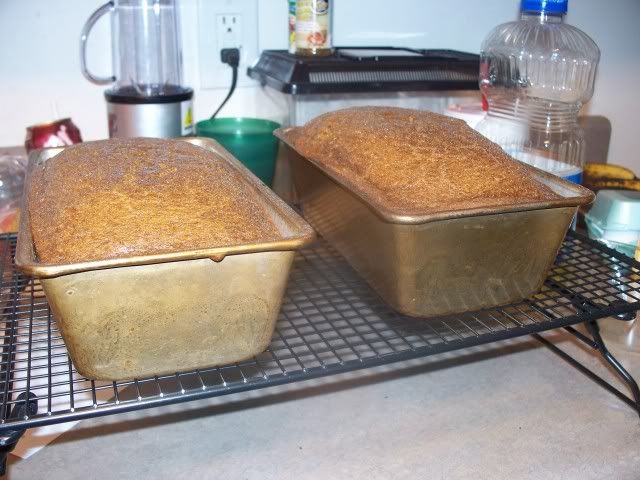 Half a loaf gone in no time!
Moist and mmmmsoooo good!
Thanks
SOB-QTV