I am doing my first attempt at jerky in my 30" MES tomorrow. I am trying the Cabela's jerky cure 5 lbs of hot and sweet and 5 lbs of teriyaki. Got a coupon for $10 off any purchase in the mail I was able to get both cures enough for 30 lbs for less then $8
. I plan smoking with apple/cherry mix. I will use a a torch to start the chips since the low temps, did this with a cheese smoke and it worked well. Wish me luck.
Update:
Here is the jerky just placed in the MES.
after the first hours starting to smoke.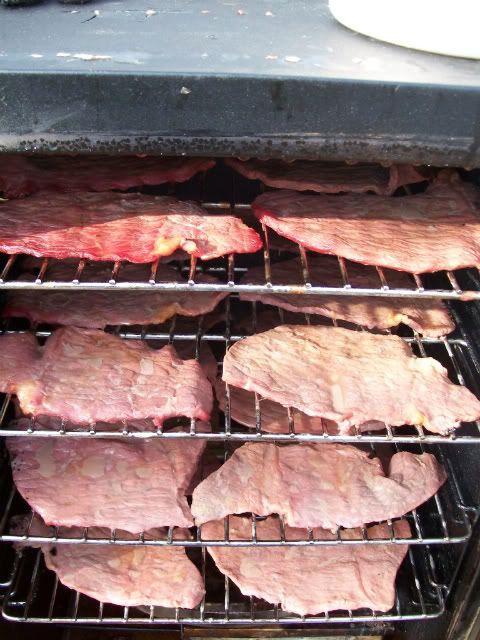 finished product. I will say so far the best Jeky I have made.