Made a batch of venison snack sticks today.
got about halfway done before I remembered to get the camera out
used 15 # of venison and 5# of beef fat.
mixed it all up and stuffed into 17mm collagen casings
in the gosm over hickory right now
will post more when they are done
some of the mix, the brownish color is from the cure
75% venison, 25% beef fat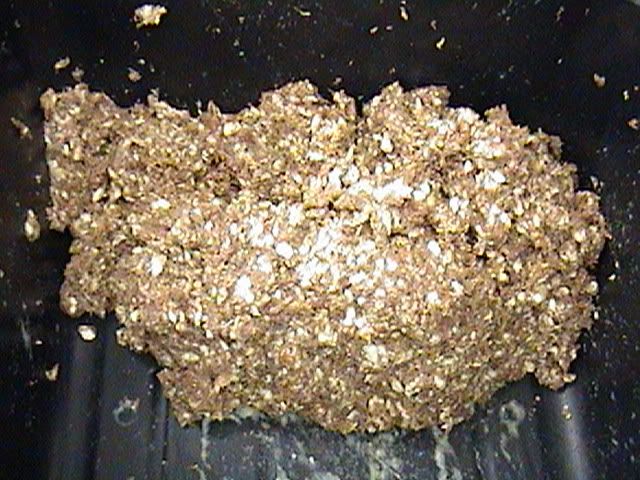 just getting started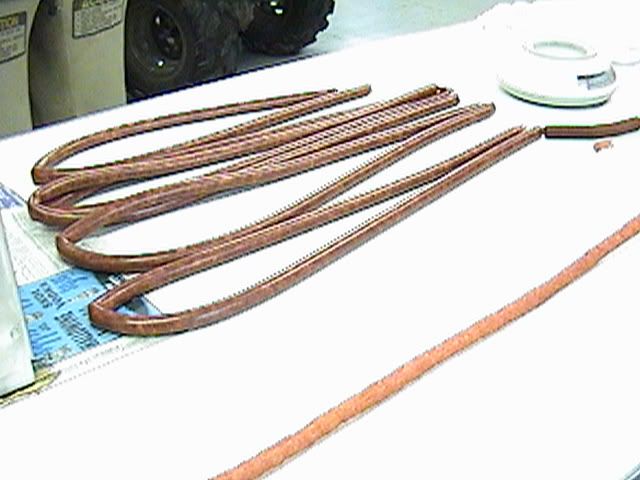 casing on the stuffing horn I made for my enterprise stuffer
all stuffed and waiting at room temp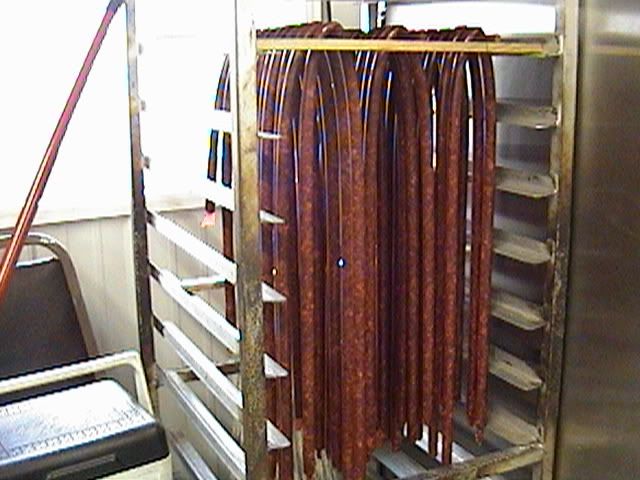 into the GOSM
I made blocks to sit on top of the top rails so i can make the sticks longer and use all the room. I do not use a water pan for the sticks just a little foil deflector over my chip pan
I run the smoker @ about 140 for about an hour , then 160 - 165 until the stick get to 152* internal
this 20# batch will net me about 14-15 pounds of finished product
thanks for looking!