I decided it was time to smoke some boneless rib eye steaks for dinner.
This was my first time doing a straight smoke with no grilling on rib eye steaks and was not sure how they would turn out.
I cranked up the smoker to 400 degrees and threw my doubled up moving blanket over it to conserve the heat.
Ingrediants:
2- 1 1/4 pound boneless rib eye steaks.
Cajun Injectors- Cajun Shake (to taste).
Onion wood pellets (for the Traeger smoker).
Temp. 400 degrees.
And one hungry puppy (that's me)!!!!!
Here's the Traeger smokin and covered with a doubled up moving blanket.
(I've used this for years in the coldest weather and it really works)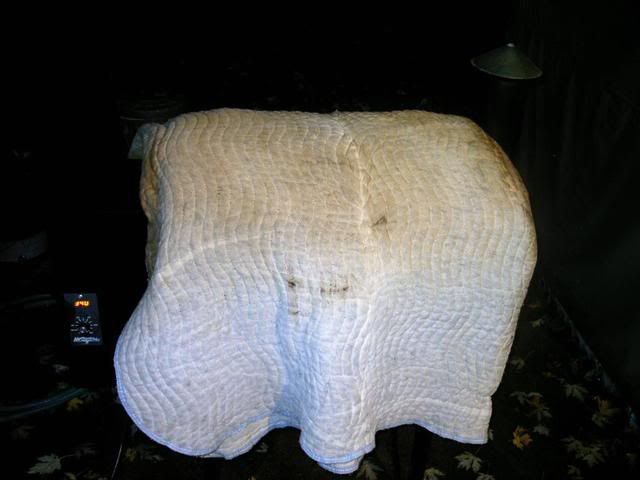 Here they are after 9 mins. on one side and ready to turn over for 9 mins. on the other side.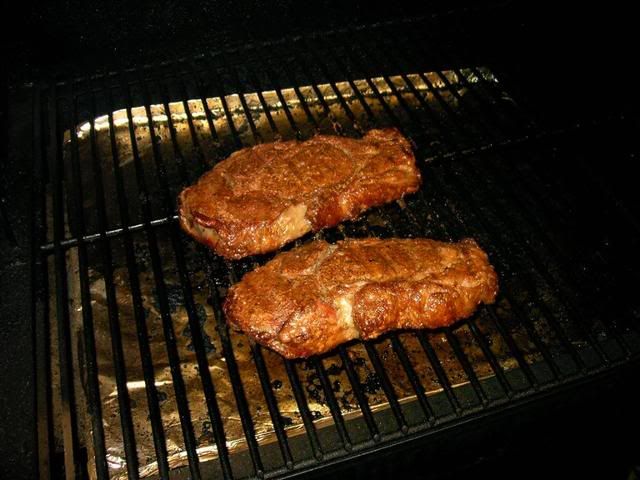 Here is one finished and plated, awaiting the fork and knife.
Cut up and ready to eat. It's rare and loaded with flavorful juices!!!!
Oooooops, none left.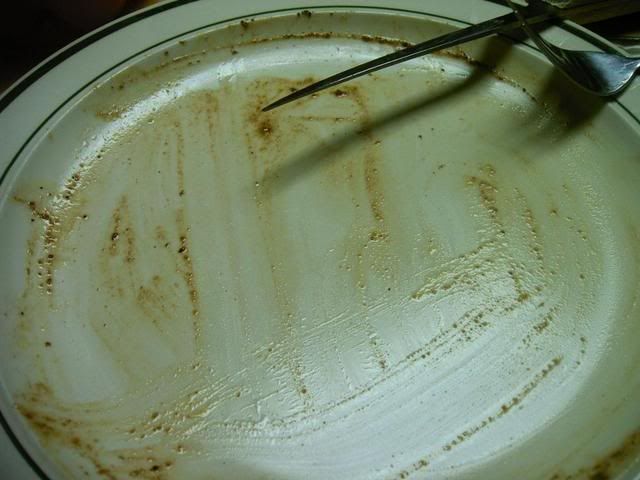 OH MAN!!!!!!!!!
These steaks were fantastic!!! The flavor just jumped right into my mouth they were so good!!!! If ya haven't tried steaks this way you are really missin the boat.
Hope you enjoyed lookin.......Y'all gotta try these......