Did a prime rib today with Dutch's beans and some more ABT's. Love them ABT's!!!
Got the prime rib from my mother-in-law and she got it from Kansas City Steakhouse. Came vacuum sealed with a prime rib style marinade so all I had to do was take it out and throw it in the smoker.
Made the Dutch's beans using the recipe from the sticky thread. Just didn't include the jalepenos or bell peppers and reduced the amount of dry mustard to keep it kid and wife friendly. Also added some smoked Nathan's hot dogs and some smoked ham from yesterday. Came out great. Nice and sweet with a hint of smokey flavor. Will definitely be doing these again.
Made the same style ABT's as yesterday (cream cheese, 4 cheese mexican blend, andouille sausage, salt, pepper). These things are like crack.
Beans under prime rib: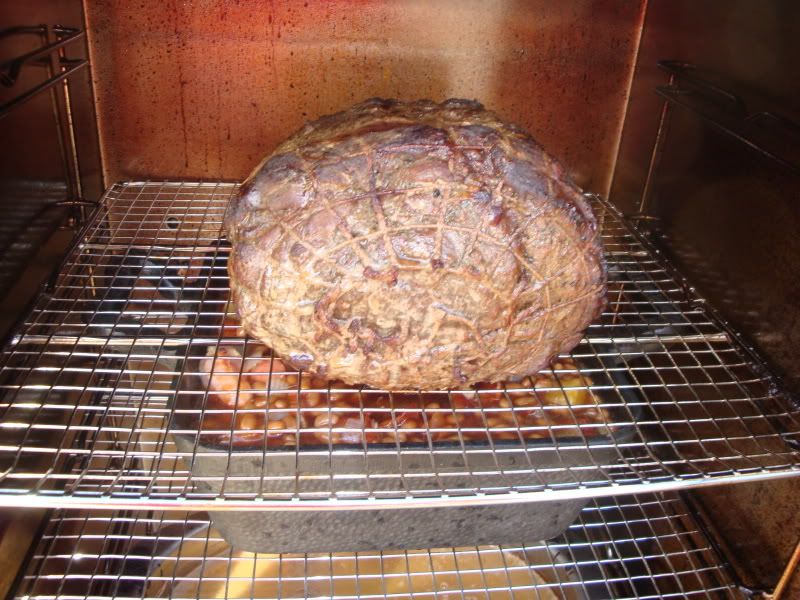 ABT's going in with some bacon (love the smoked bacon for a treat):
Prime rib done and getting foiled: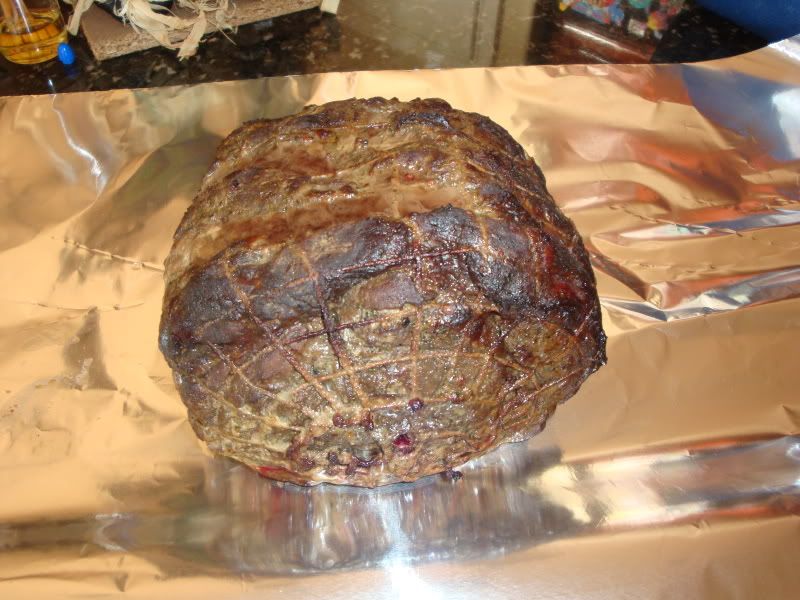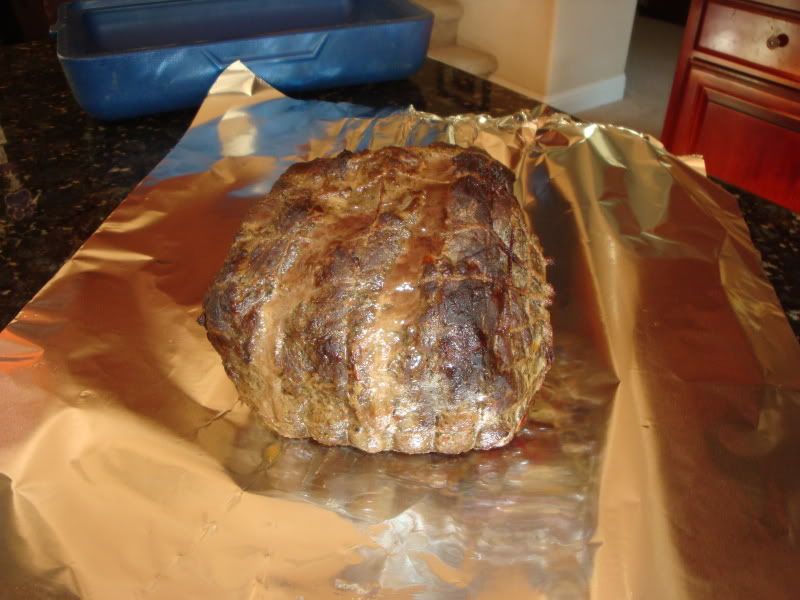 Prime rib getting sliced, done perfectly for our family, nice and rare: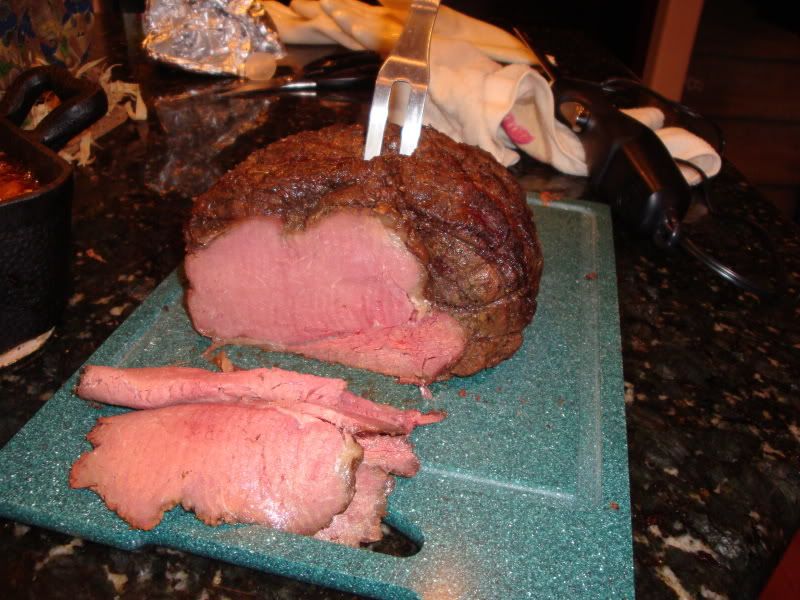 Beans and ABT's done: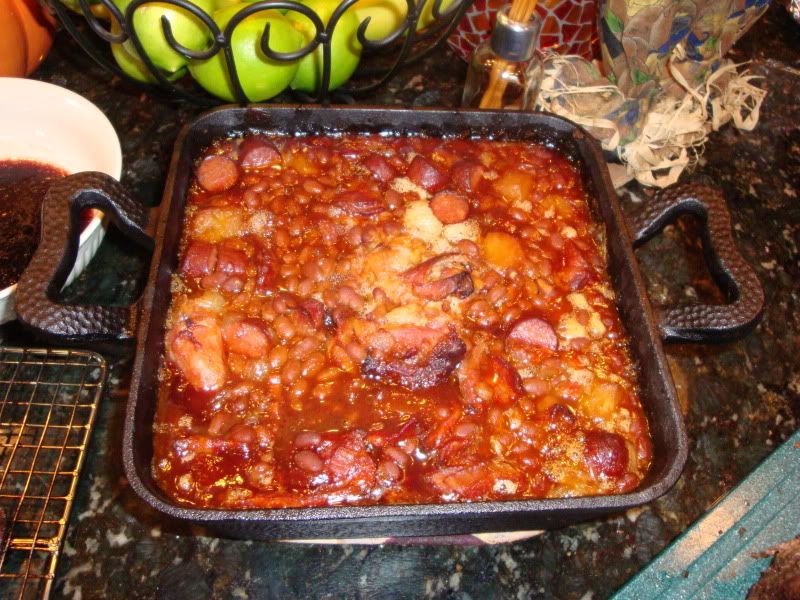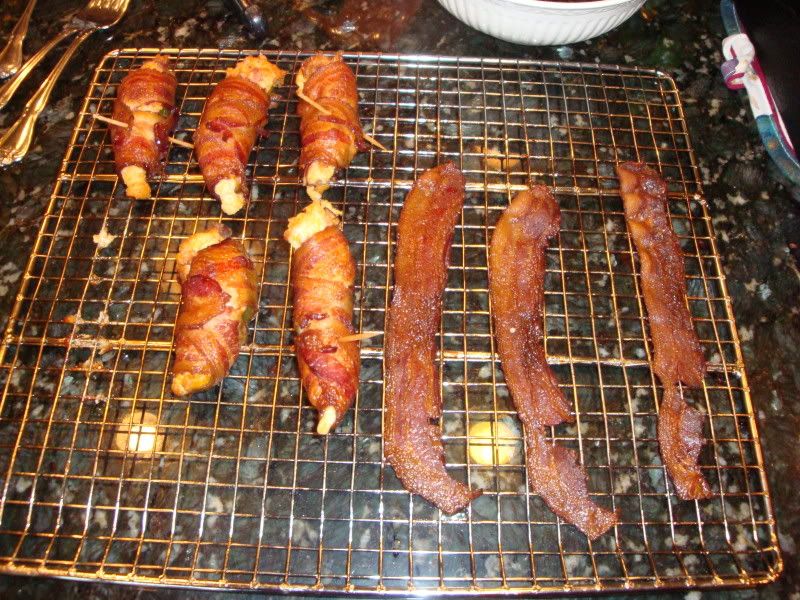 Plated with some green beans with bacon and some spaghetti squash. Also made some au jus for the first time. I put half an onion in the smoker for a few hours, then cut it up thinly and simmered it in some beef broth with some garlic for 10 minutes or so. then mixed about half of that with the juices from the prime rib. Not sure if that's how you're suppose to do it or not - didn't have time to research it today. Honey Do list was kind of long.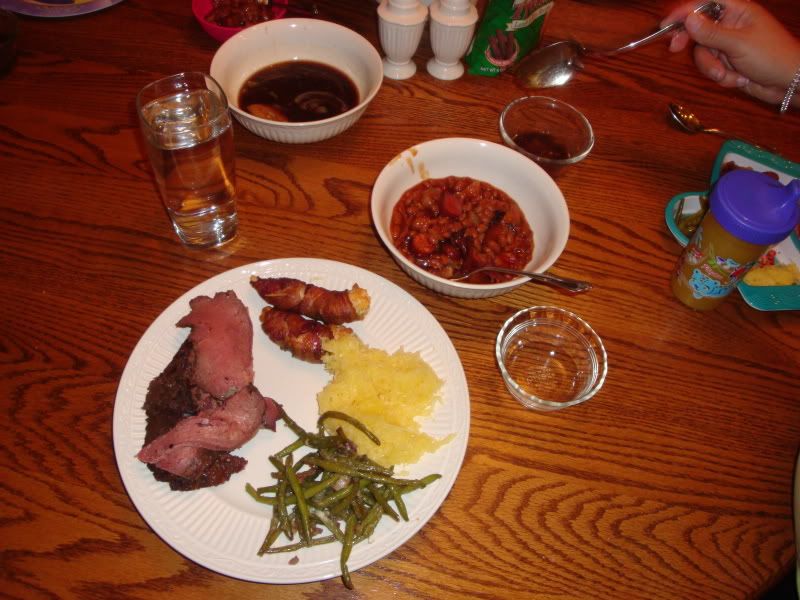 All was good. Wife and kids liked it. Lovin' the smoker....