Did my first smoke today with my new MES. I went ahead and did beef ribs because I've been doing them in the oven a lot lately and they are one of the main reasons I wanted to get a smoker.
Last night I rubbed them first with Worchestishire sauce then Lucille's Rib Rub. Wrapped them in celophane and let them sit in the fridge overnight. Today I smoked them with hickory. Total smoke time 5 hours with the first 2.5 hours at 225 and second at 235.
Pullback after 5 hours was 1/4 to 1/2 inch so pulled them off. I put a few to the side to eat dry and then sauced up the rest with Lucille's BBQ Sauce and put them on the grill at 400 degrees for 5 minutes each side to slightly carmelize the sauce.
I think they came out great. Very tender but firm enough where you had to bite them off the bone, i.e. you couldn't quite pull the meat off with your fingers. Just how I like them. All in all I'm pretty darn happy with my first smoke and, better yet, got two thumbs up from the wife!!!
Ribs before rub:
Rubbed and ready to wrap and fridge: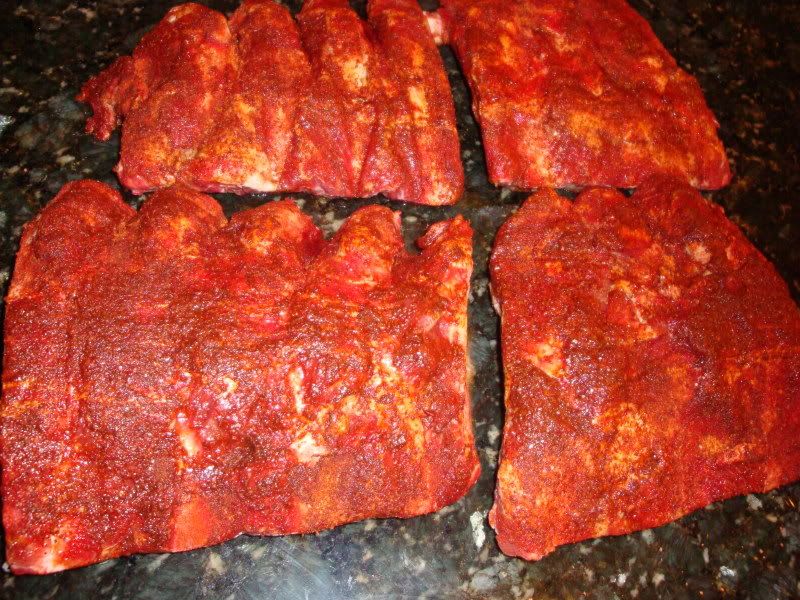 Removed from overnight fridge and ready to put in smoker:
After smoking, ready to sauce and grill: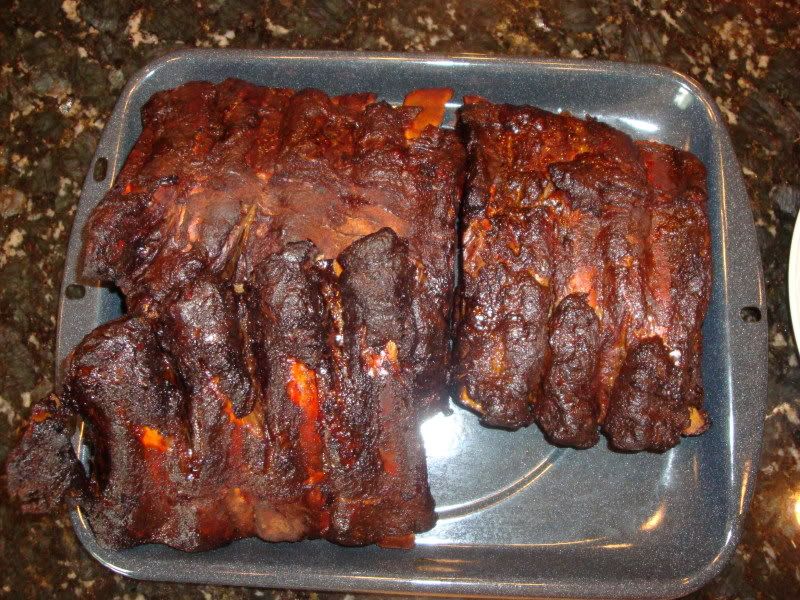 Some bones put off to side to eat dry: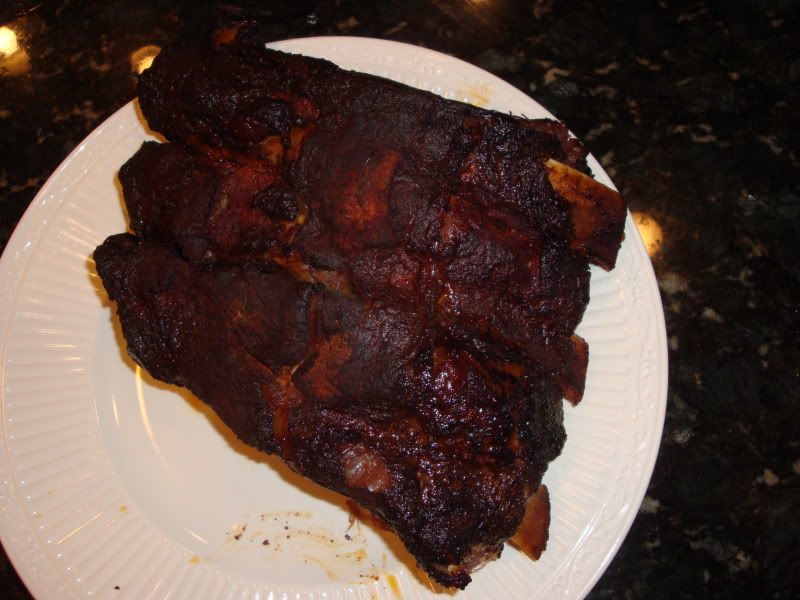 Ribs after sauced and grilled:
Cut and ready to eat:
Hard to tell because it is dark out, but my smoker is dirty now. Woohoo!!!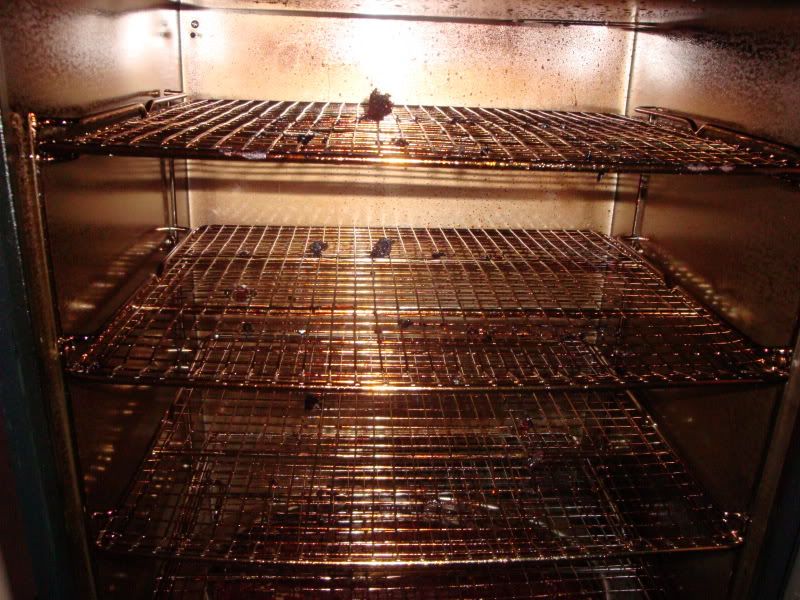 I have to practice some more over the next couple of weeks because my wife decided that I'm smoking up some pork butt, ribs, and tri-tip for my birthday party. Funny thing is, I don't mind doing the cooking for my bday party if I get to smoke it!!! hehe