Thanks to Irishteabear for the almonds. And Desertlites for the pecan chunks.
I used Dawns recipe for the almonds LOL water and salt.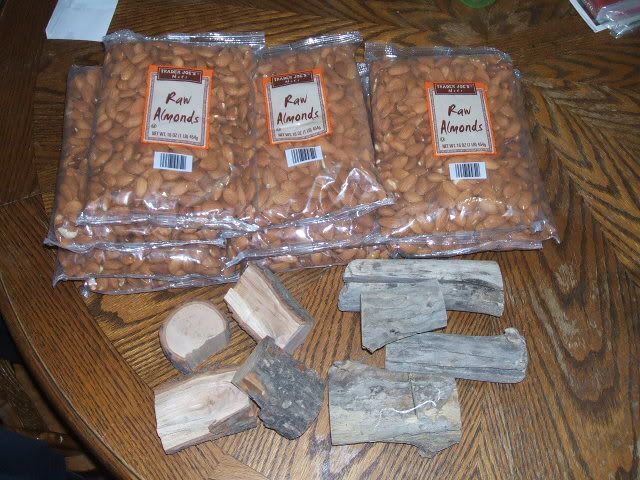 The left side is the pecan and iron wood on the right (I think). I used the iron wood for some pork chops but that is another post.
Onto the rack with tin foil poked with holes to let the smoke pass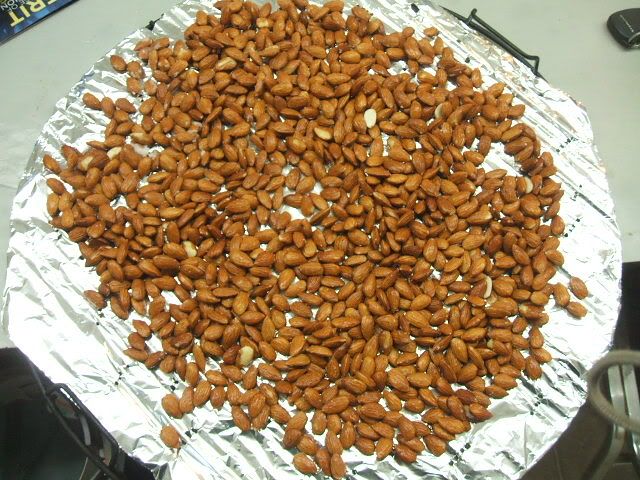 I just had to try some with chili powder garlic powder and a touch of butter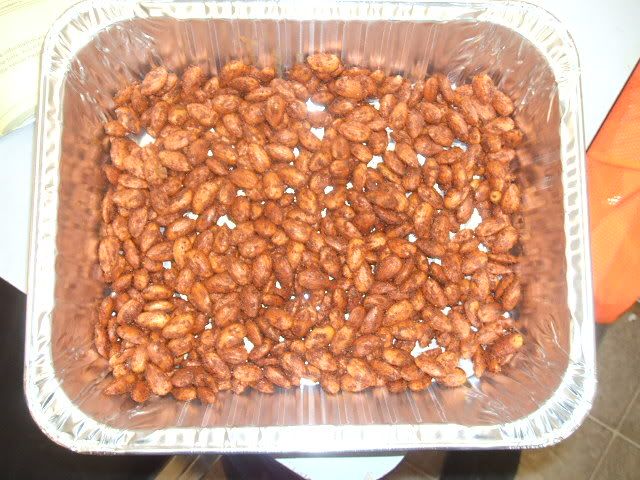 I used the Pecan chunks from desertlites and ro lump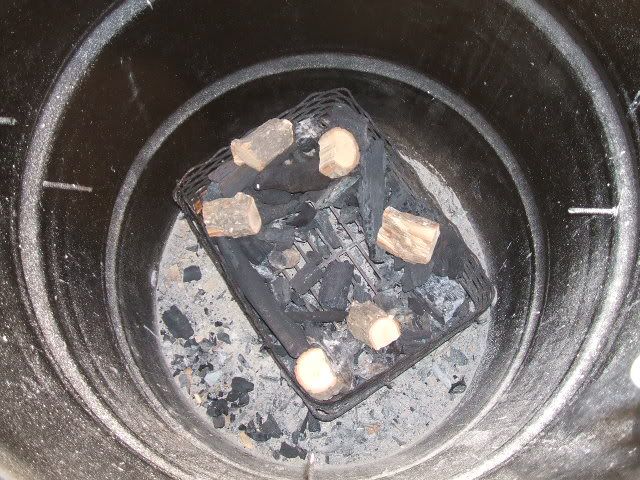 Smoked at 230 for 2 hours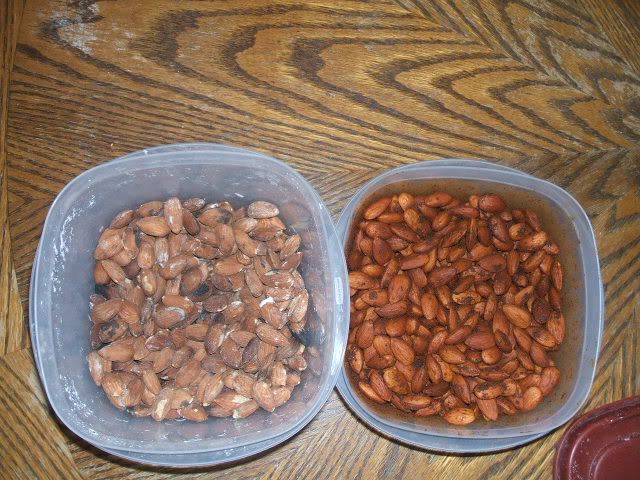 I burnt a few of the salt ones but they are still awesome the chili ones could use some tweeking but were good too.
Once again I would like to thank Dawn and Bob with out them this wouldn't have been possible