As I stated in my
intro thread
, I inherited a buddies SnP when he moved away. He used it, um, stock (car guy thing) with a water pan to distribute the heat for about 10 years and never really tended it much. It had a pretty good amount of surface rust on it when I got it.
I've since sanded it down, and have been working on seasoning the exterior and adding the common offset modifications. I think I've finally got it dialed in.
I've added a chimney extension, deflector and tuning plates too it.
Here after 45 minutes of preheat/cool down.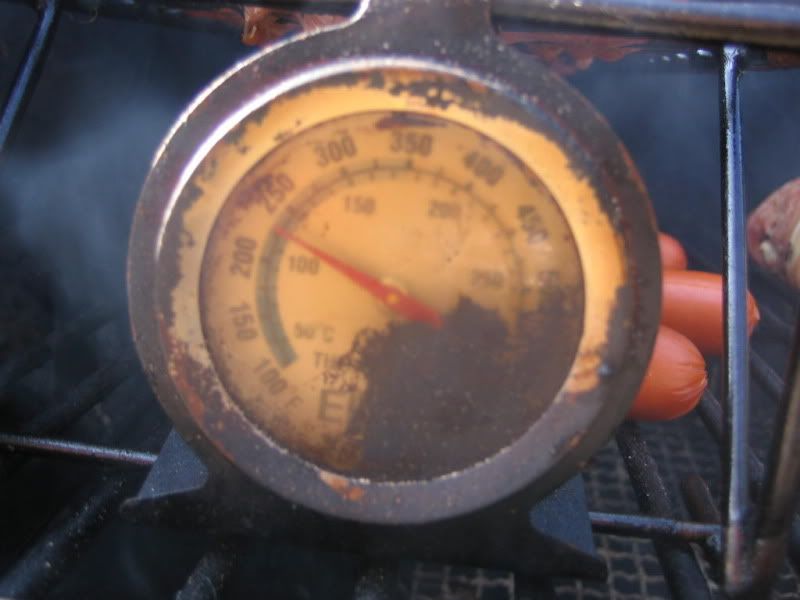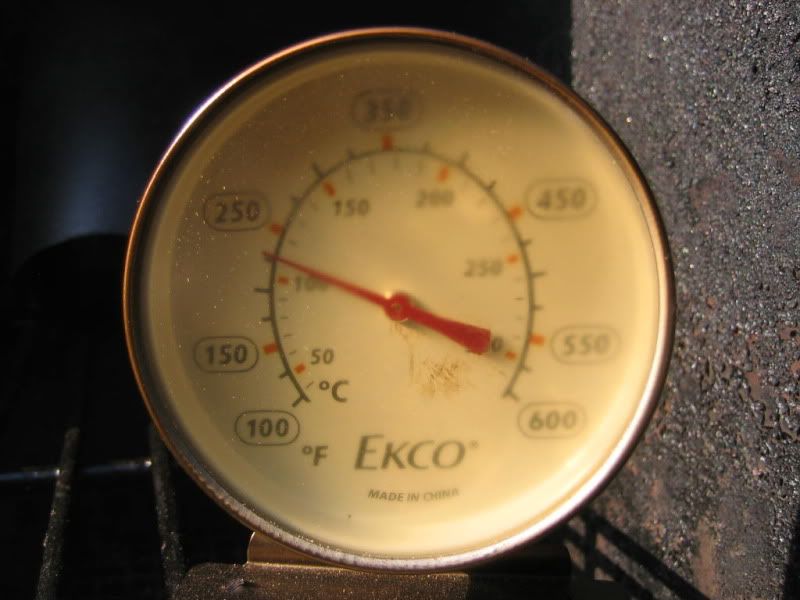 Here's after an hour and a half cooking time...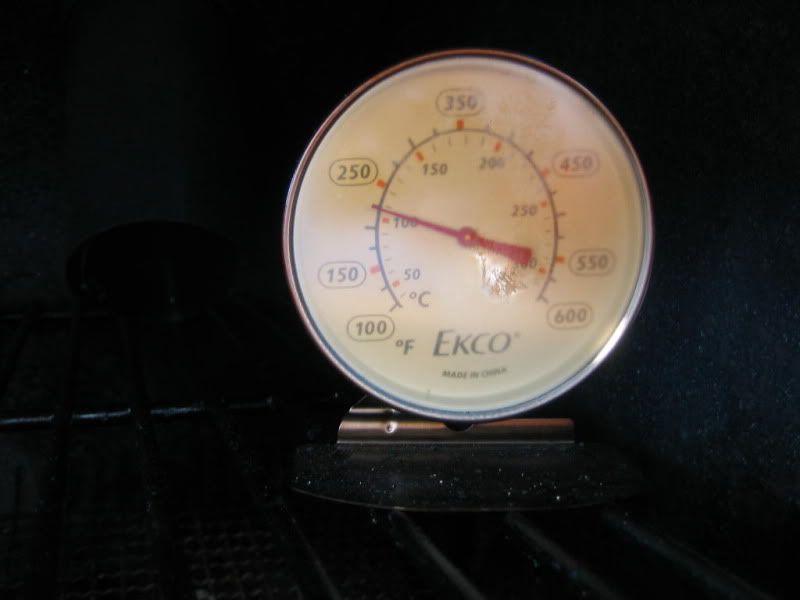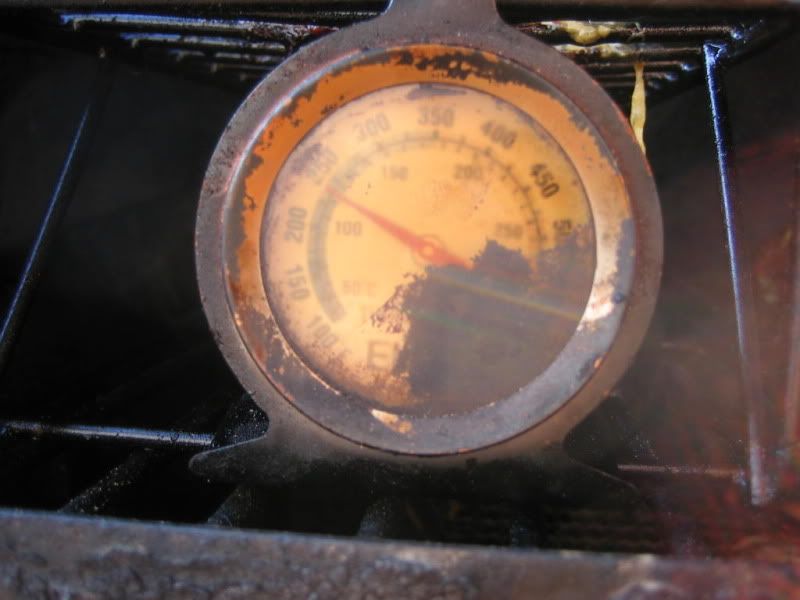 s
I also replaced the board on the shelf, they looked pretty funky when I got it.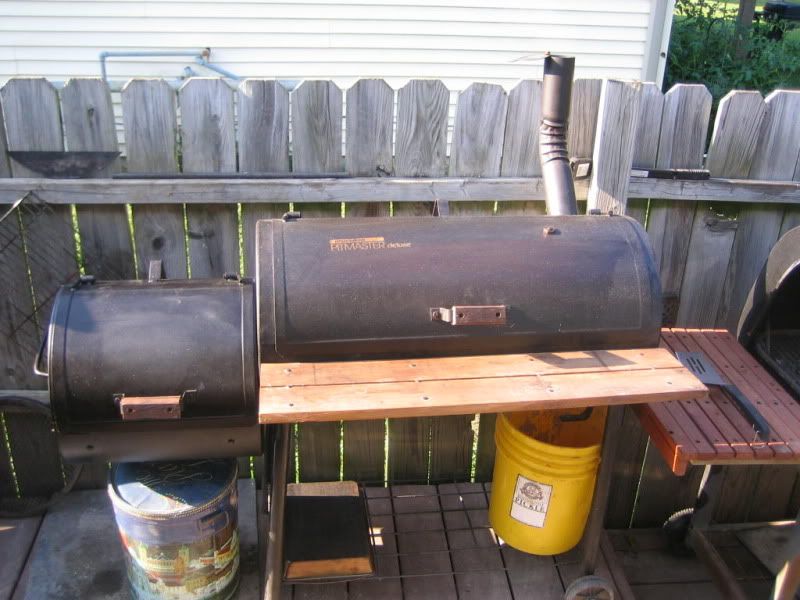 Still haven't quite mastered the whole TBS yet.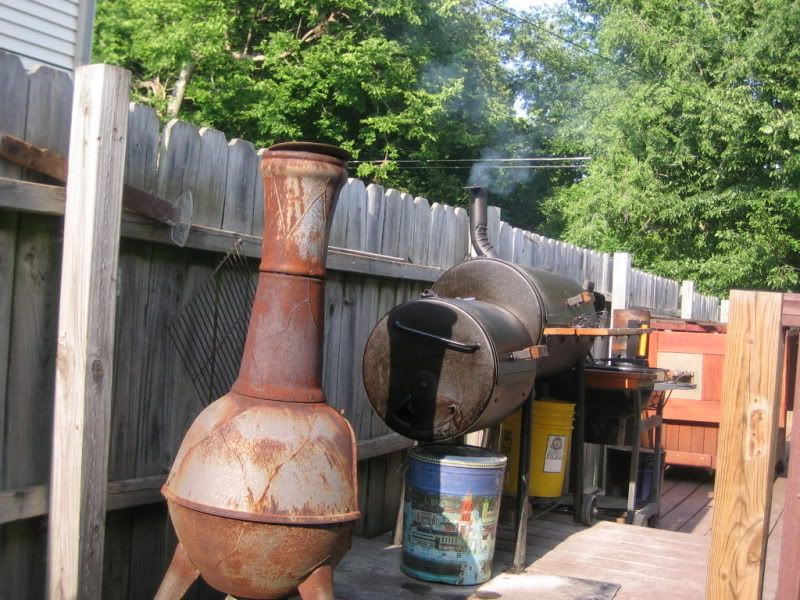 Before I smoke any meat, I've been buttering it up with some crisco. I've got a pretty good layer of carbon forming. Hopefully, I'll get a few more years service outta this old girl.