My wife wanted breakfast sausage to be next on the to do list. So we got after it this weekend.
5 lbs of pork butts cut into chunks and seasonings mixed in.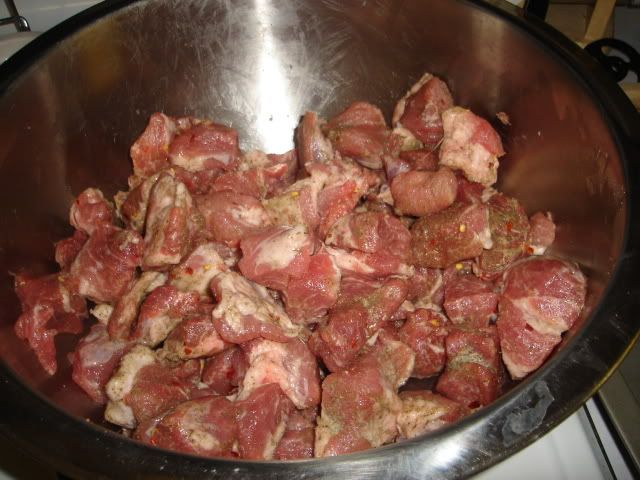 All ground up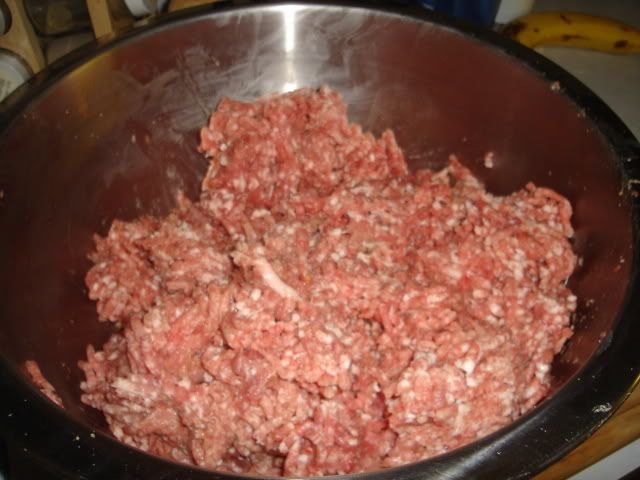 Stuffed into natural sheep casings.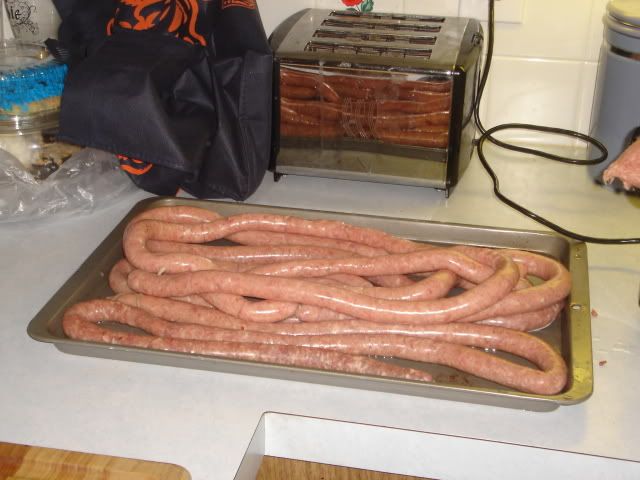 Twisted the links. Had a couple of them split when linking, I guess they were stuffed a little too tight.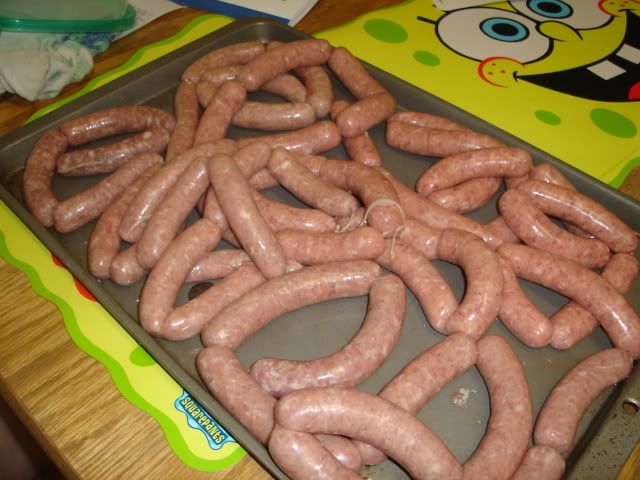 Let them sit overnight and then fried some up with breakfast this morning.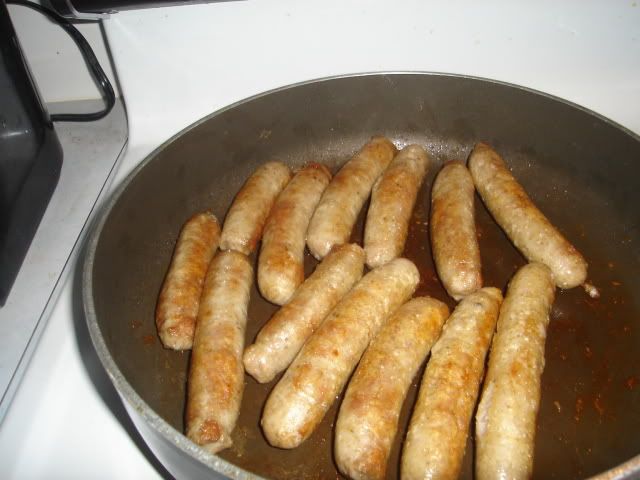 My breakfast, omelet, some sausage and a blueberry muffin.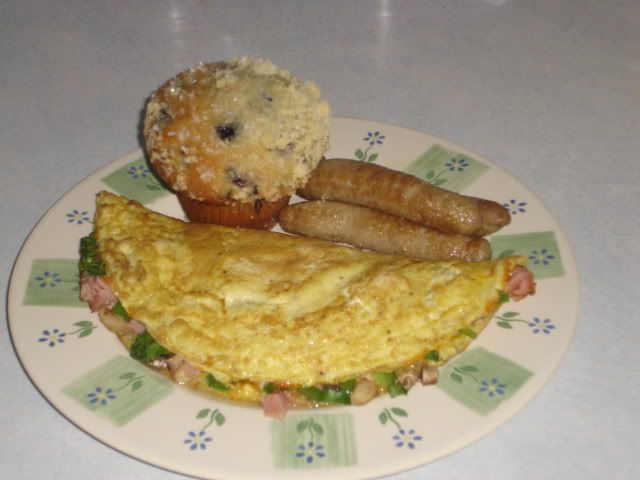 And the wifes breakfast. That is a dollop of cream cheese on top of the omelet.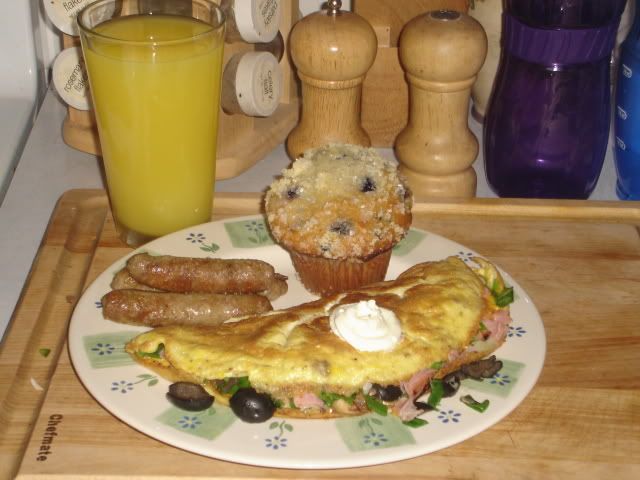 Thanks for checking out my pics.