This is a continuance of my smoked Italian beef thread.
http://www.smokingmeatforums.com/for...ad.php?t=79879
Some people didn't know what an Italian Beef Sammich was and asked if I'd do this so here goes. (This is just one way, there are others)
Ingrediants for 4 cups of jus.
In a sauce pan add these:
4 Cups water
1 Pack Onion soup mix
1 t of Oregano leaves
1/4 t of Granulated garlic
1 t of salt (I use regular for this)
Bring these to a boil stirring ocasionally.
Once boiling add 4 t of Tones beef base and stir until mixed in together well. Reduce heat to simmer and cover for about 10 mins, stir it up a few times. After this strain juice from sauce pan into a bowl to remove all the solids then pour juice back into the sauce pan. Set to med. heat and add your beef. Allow to cook for 15 or 20 mins. stirring often.
Extras: Giardiniera, Mozzarella cheese and Italian/French bread.
Ok, here's the Qview. Sorry, I missed resizing 1 pic and that's why it's so big. Ooooppsss!
Ingrediants.
Mixing it up in the sauce pan.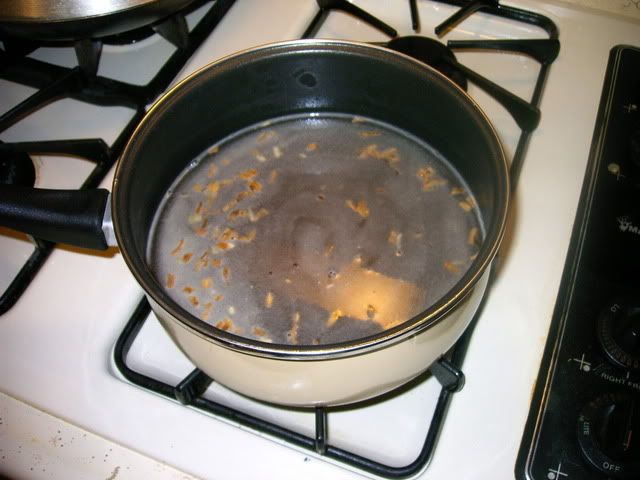 The Italian beef from the previous smoke.
Beef added to the jus. Don't be afraid to put it in.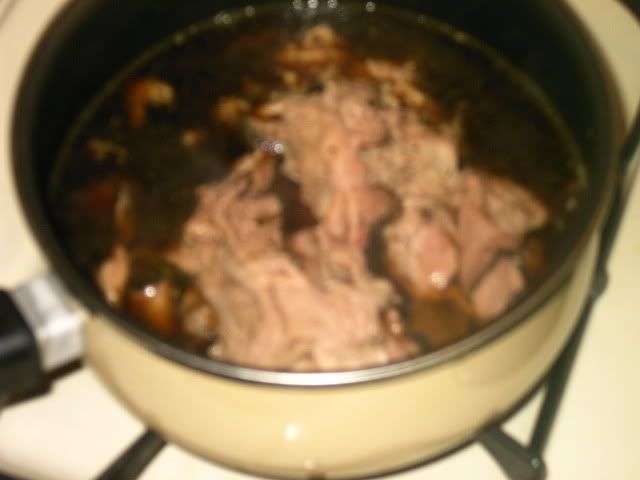 The beef after cooking and ready for the sammich.
The beginning of the sammich as a regular Italian beef.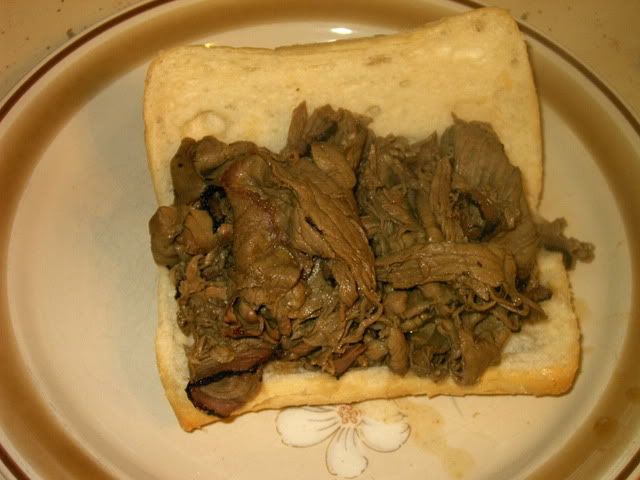 Now with the Giardiniera added.
Now the Mozzarella added.
And melt the cheese (i nuked it till it melted but you can bake it too).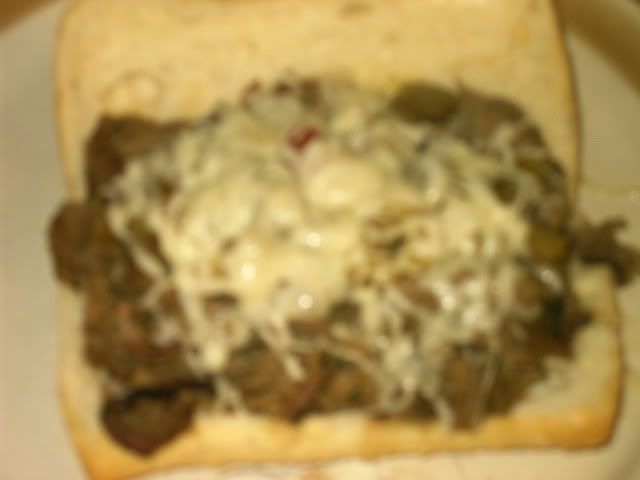 These are great and I'll bet you can't eat just one.....
Thanks for looking and hope you enjoyed it....