Well here is the Rabbit. I turned out really good.
Here it is being rubbed down. i used McCormicks pork rub. Also had to throw some chicken thighs on there for the wifey. She didn't think rabbit sounded very good.
Here are the chicken thighs done.
And here is one of the rabbits. Sorry but I didn't take the picture untill after dinner and the first rabbit was all gone. It turned out really good. It didn't dry out at all. I mopped it with a butter, apple juice, sweet baby rays, and soy sauce mixture once an hour while it cooked. The rabbits took about 5 hours @ 220-230. I pulled the rabbit @ 165.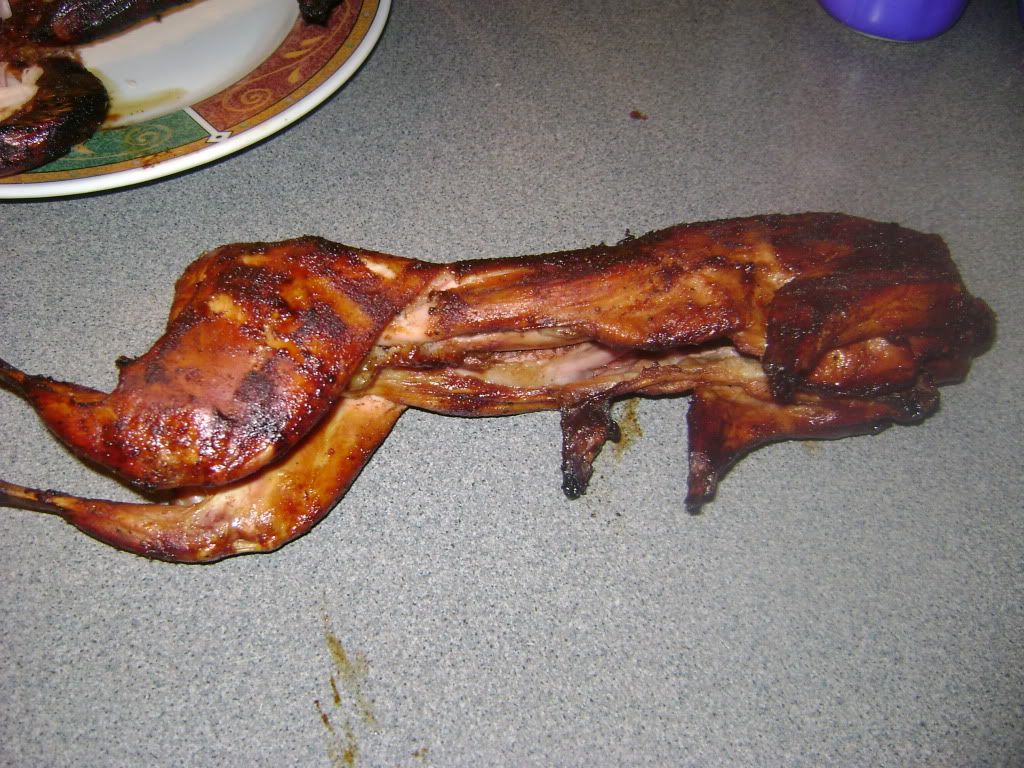 Thanks for the advice I got from you guys that helped create a succesful smoke and thanks for veiwing.