Well it was told to me here on the SMF that nothing was off limits when it came to fatties so I thought..."What the heck" and gave this one a try.
I started by par boiling some potato wedges and carrots in onion soup mix for some added flavor, then stuffed the veggies inside my burger/sausage
roll (half & half).
Sprinkled in some more onion mushroom soup mix (pleanty as the taters are forgiving) and threw in some sliced mushrooms for good measure.
Rolled the fattie in a mixture of fresh grated parmesan cheese and onion / mushroom soup mix.
Smoked at 300 for three 1/2 hours till taters were tender when probed.
Here is the finished Fattie.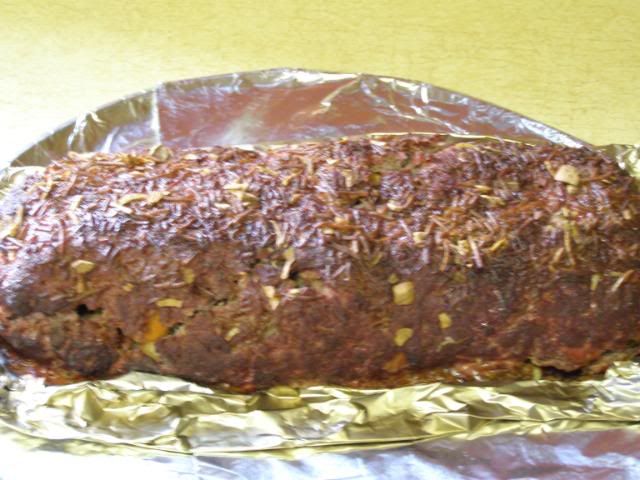 Interior View.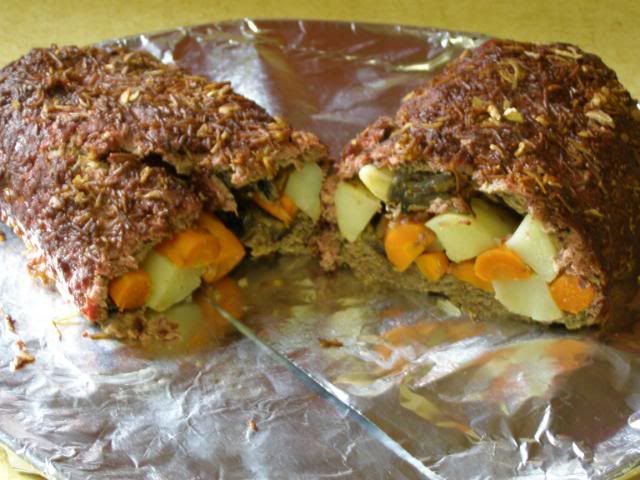 Served with a side of cottage cheese and mushroom gravy...wasn't much to look at but had plenty of the right flavors...good comfort food.