The first thing you may be wondering is "why passion fruit" and my best answer is that passion fruit is good, most fruits pair well with pork and of course the most important reason which is why not?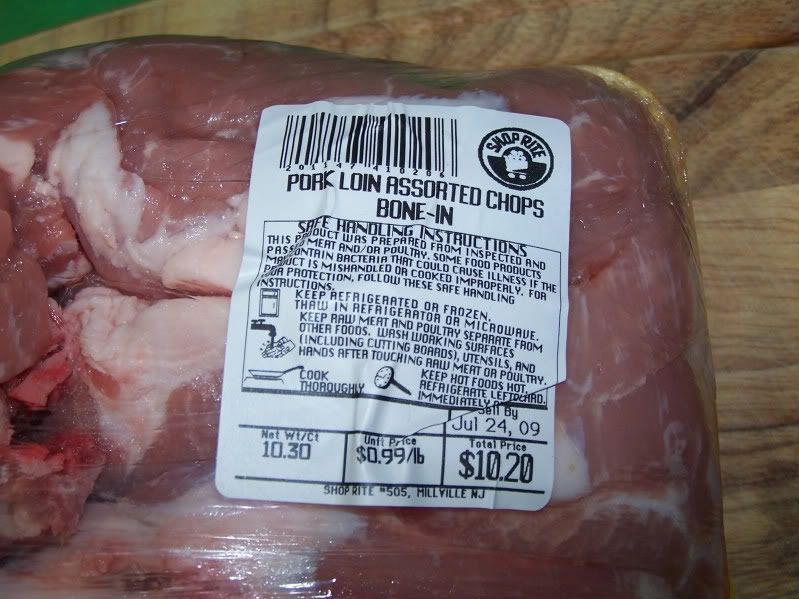 Did 3 chops for each marinade.
While I was grabbing the passion fruit cocktail I decided to try out something called guanabana. Never had it before but figured I would give it a shot.
It was a bit lacking in flavor so I added a bit of brown sugar to that one.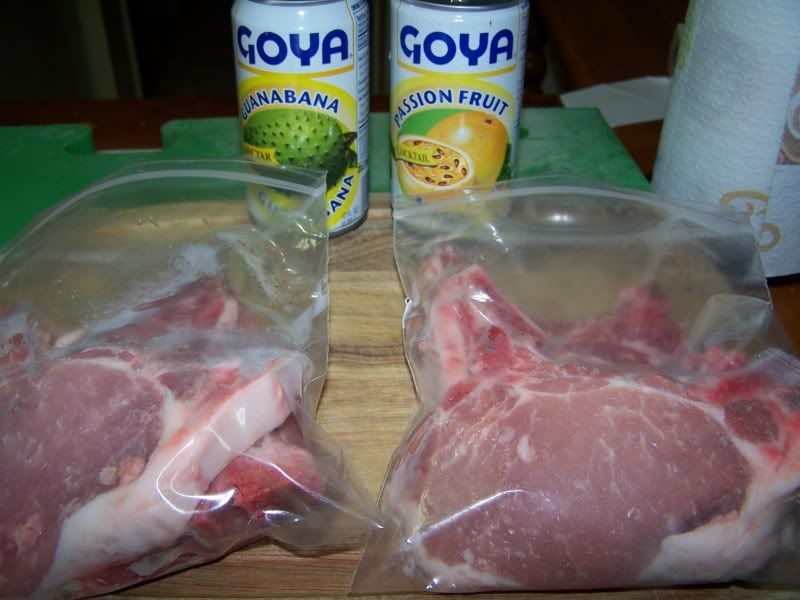 Here is a flower from the passion plant
Really wild looking.
I let them sit in the fridge for about 4 hours, took them out of the liquid and didn't rinse.
Passion fruit chops are on the top.
Smoked over apple for about an hour and a half or so, they were kind of thin and so they ended up being a little more done than I like my pork but that's ok.
Passion fruit chops are on the left
The guanabana chops pretty much tasted like a plain pork chop would but the passion fruit ones were great. I was surprised at how well they held in the flavor. If you enjoy passion fruit you will love it on chops, or pretty much any pork for that matter.
Was also asked to toss a few on with my chipotle rub. Since this was a late request I rubbed them up and vacuum sealed for about an hour then smoked.
Only pic of the chipotle ones.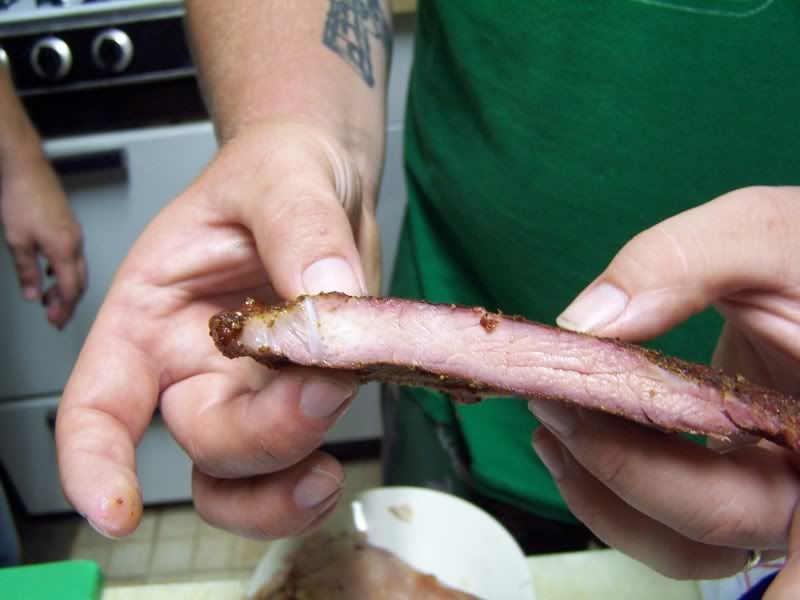 Also threw in a bag of dried rice and let it smoke for around 3 hours.
No cooked pics of the rice but it was very good and had a nice smoke flavor throughout.
Thanks for checking out my experimental pork chop post.