got 5 farm raised chix from my sis last week. decided to try a couple out beer can style today. here they are with rub on interior already.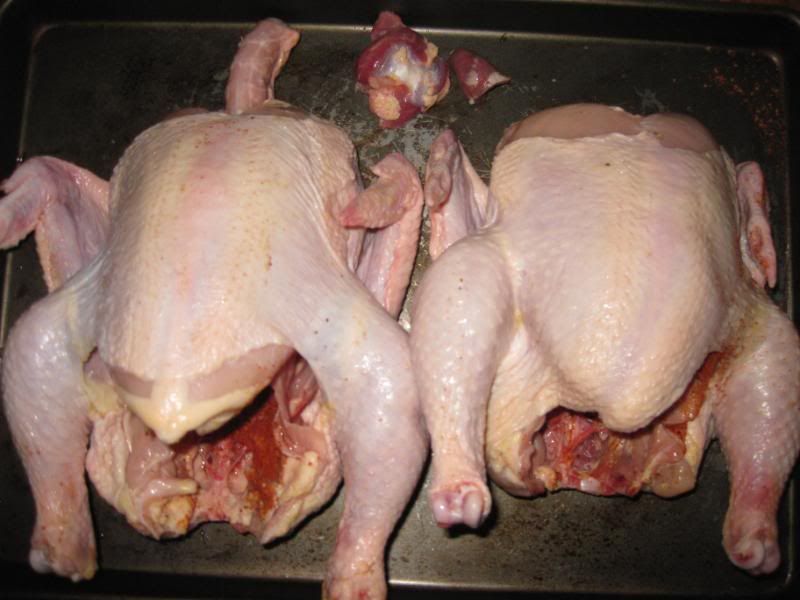 did on the weber with some wood chunks.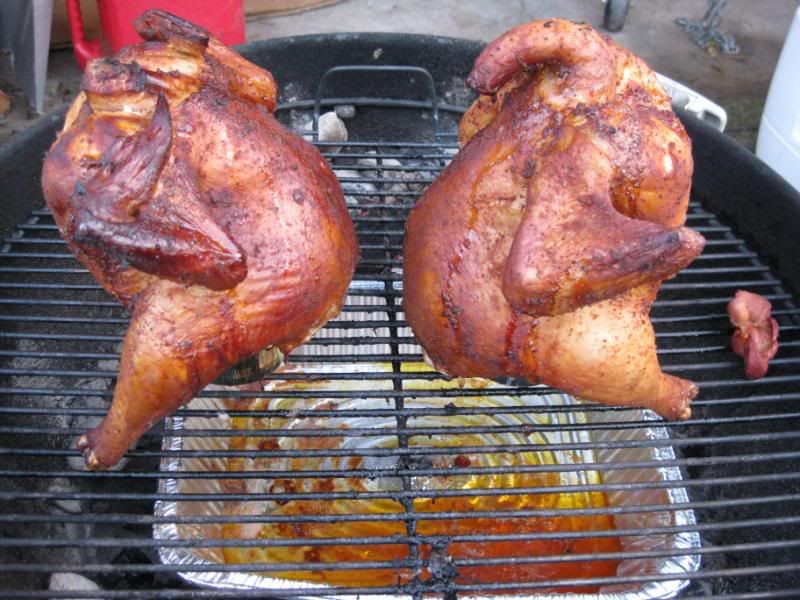 just used a basic bbq rub on them.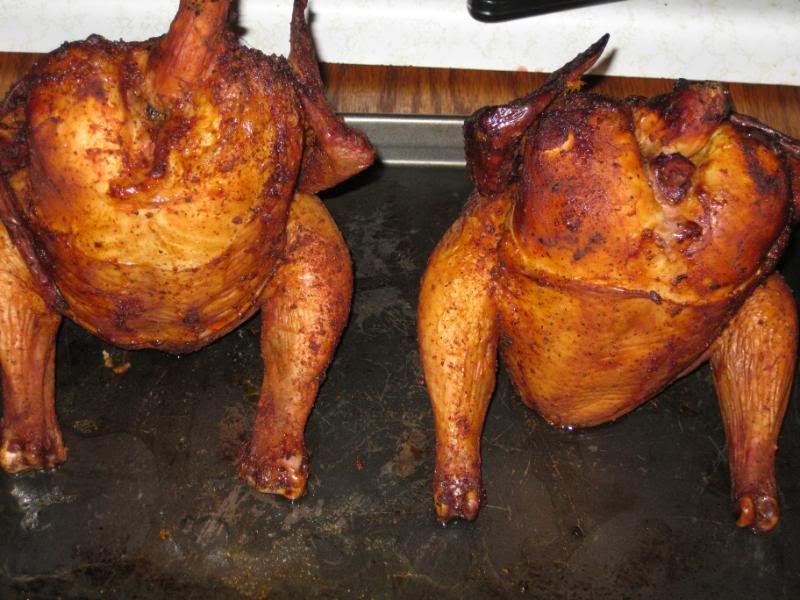 finished, breast nice and moist. typical of beer can chicken.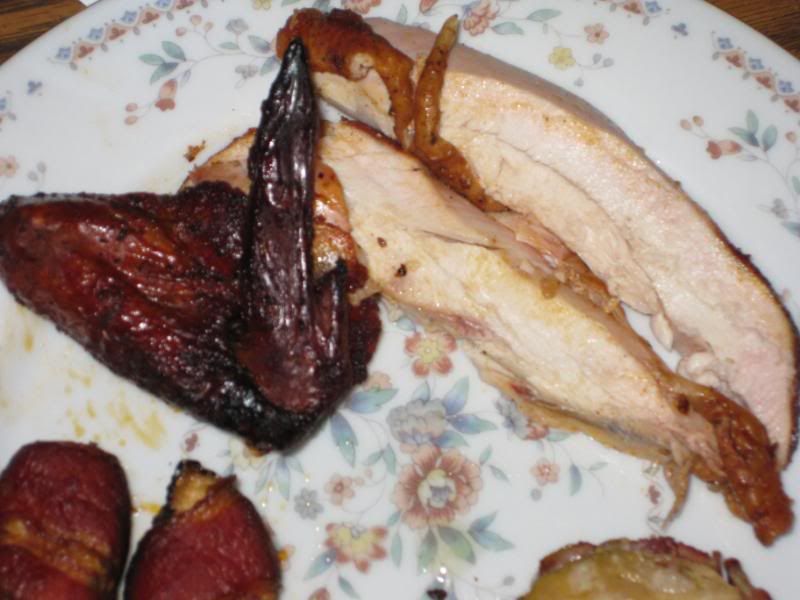 thks for ckin my pix!!!