I have been wanting to do another roast beef that I could slice thin for sandwiches. I did basically the same as last time but kicked it up a little bit.
My mop ingredients. Cherry juice and Disaronno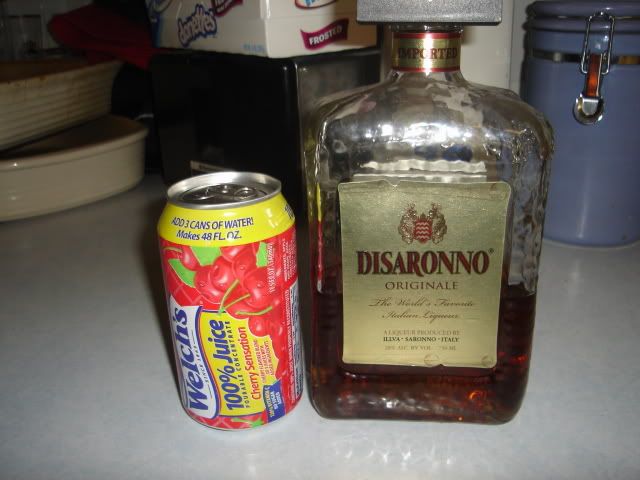 I poured Disaronno over the roast and lightly coated with a little bit of rub.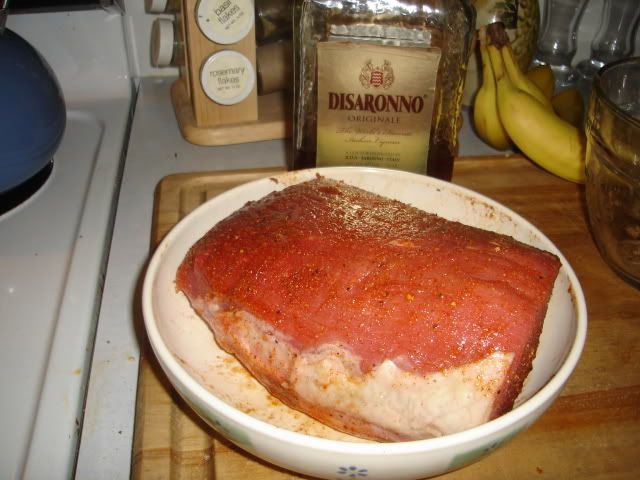 Sprayed with a blend of cherry juice and amaretto after about an hour then about every 30-40 minutes until it hit an internal temp of about 140.
A couple of sliced pics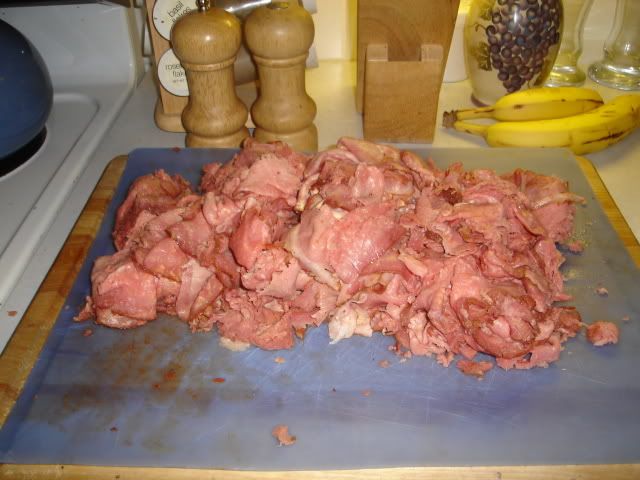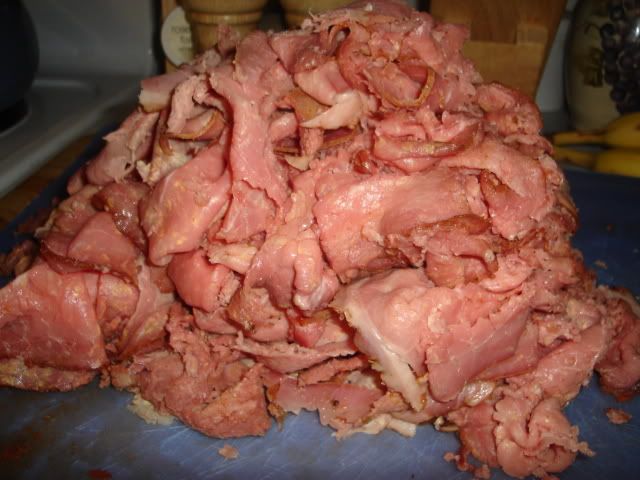 After slicing it all up I guess I got a little careless when cleaning the meat slicer and got a small cut on the tip of a finger......
But bacon makes everything better
The slices from the outside of the roast definately had the cherry/amaretto flavor. Maybe I will try injecting next time