I made a couple of fatties from some Gyro meat and a bit of pork for my lunches this week with some home made tzatziki.
One fattie was gyro meat rolled with feta.
The other was rolled with feta, avacado slices and reduced balsamic vinegar. I then put more baslasmic on this one after it had cooled a bit.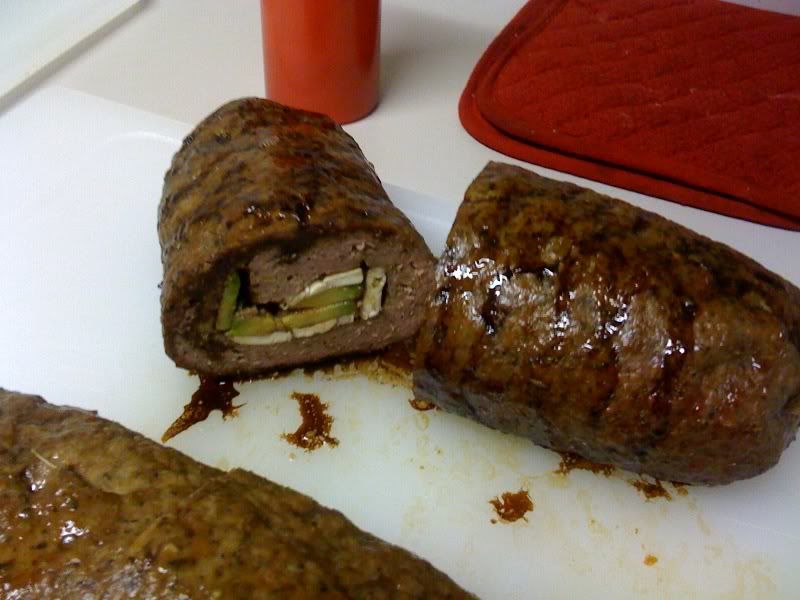 Fattie after resting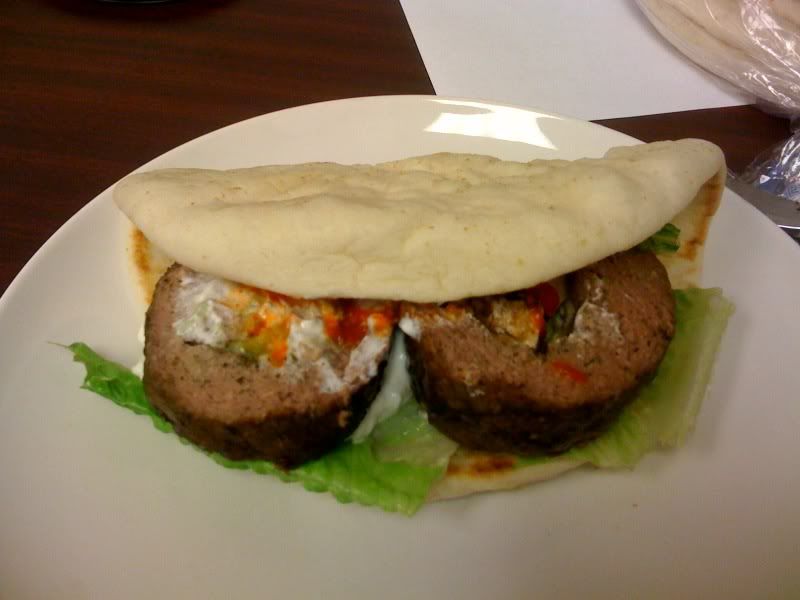 Lunch. Not the best looking gyro but damn it was good (with Sriracha hot sauce too).
NOTE: I found this "LETTUCE" stuff at the store, and I put it at the bottom of the pita. It helped keep the pita from getting soggy. It also didn't taste too bad!