I was going to make pulled pork out of these since the last time I made them Carol didn't eat them up. They were meant as a pay back for the auto guy that is going to fix my bumper again for free.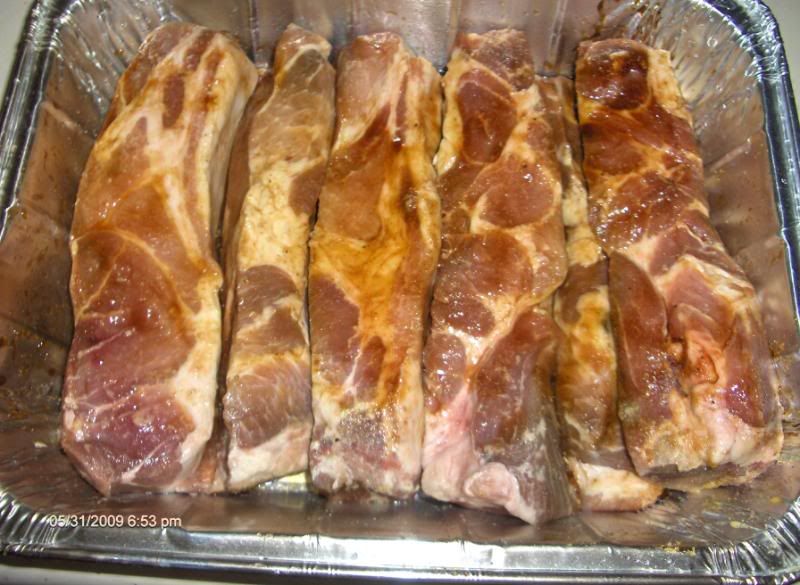 Marinated with Yoshidas soy, Granulated garlic, and lemon pepper for maybe 30 minutes.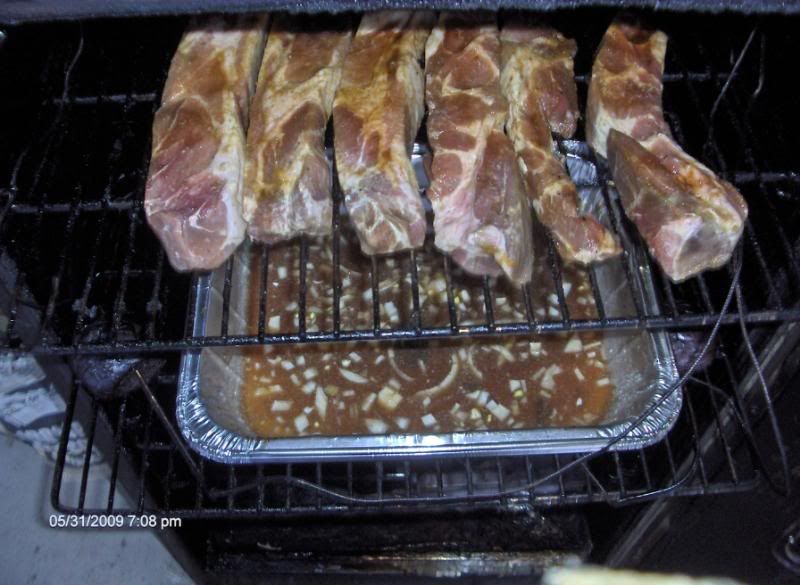 Into the smoker with a drip pan with some beef aujus and some onions for mixing in later.
4 hours later at 160', foiled and put the smoker on 155' until tonight when Carol came home.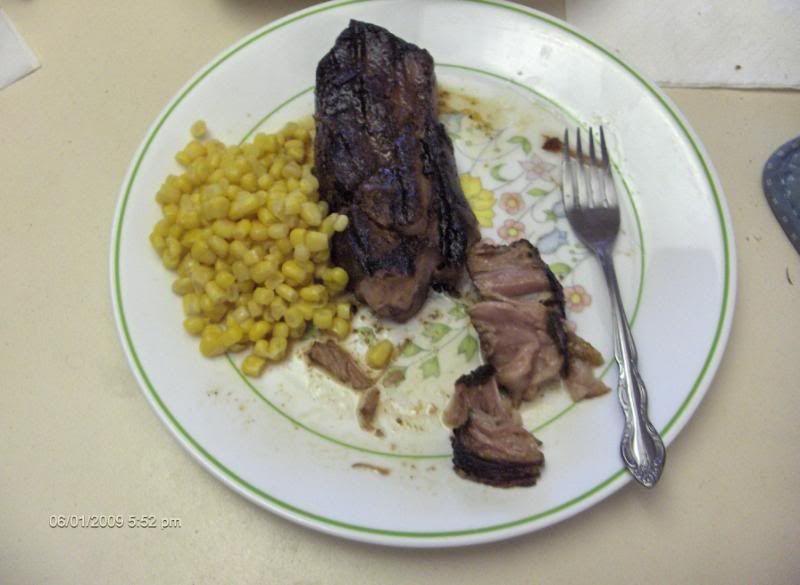 That was the end of pay back, Carol had two, took one for tomorrows lunch, pulled one for me for a sammie later, and one baggie in the freezer. One left in a tupperware for the future.
Oh well, just another excuse to smoke this week
for the car guy.
Thx for watching.