I have used this basked all through winter but am just now getting the chance to upload some shots of it.
I can't remember the exact details, but it was less than $15.00; got everything from my local Ace Hardware: 1 sheet Stainless expanded metal (25x25, I think). (4) sets of 3/8" hex head bolts, flat washers and nuts.
While the basket is cheap and easy, I will add that cutting stainless is not easy. I had a nice set of bolt cutters, but a hack saw would work, and end cutters will not. It's also a good idea to wear at least gloves, but long sleeves aren't a bad idea. Working with this stuff is like juggling razor blades. But, the stainless is needed to handle the heat.
I won't go too deep into assembly details because you folks are smart and it really isn't that complicated. I just cut the sheet in half, and then cut one of the halves into 2 additional halves. Nearly the entire sheet is used to maximize volume. I then stitch it up with cheap electric fence wire (also known around my house as "chevrolet wire"), bending as you go along. I stitched the 4 corners first to get the bend and the dimensions set, then add the remaining stitches. Finally, mount the bolts out the bottom.
As you can see from the photos, it allows for about 2 inches on all sides for good ventilation. It fits like a glove through the opening and holds nearly an entire bag of Royal Oak Lump.
Basket view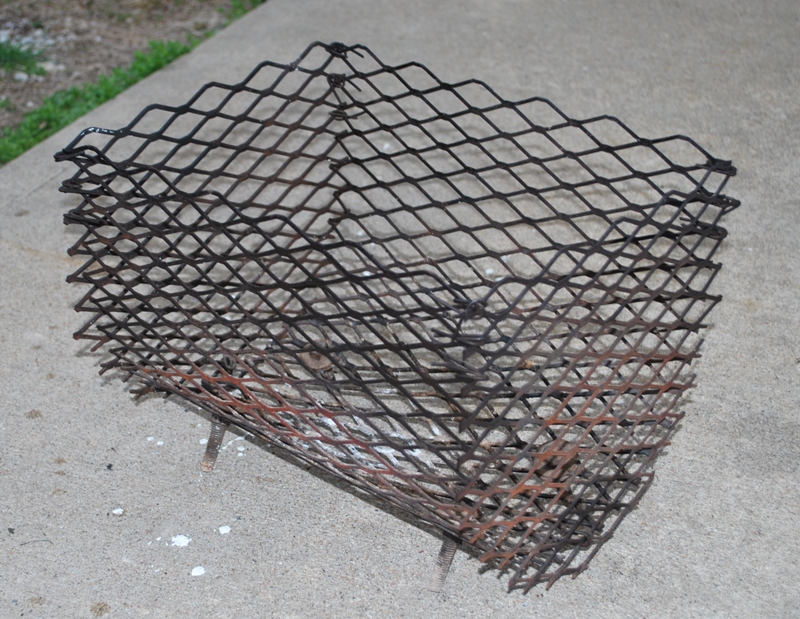 Looking into the firebox (don't give me any crap about the rust
)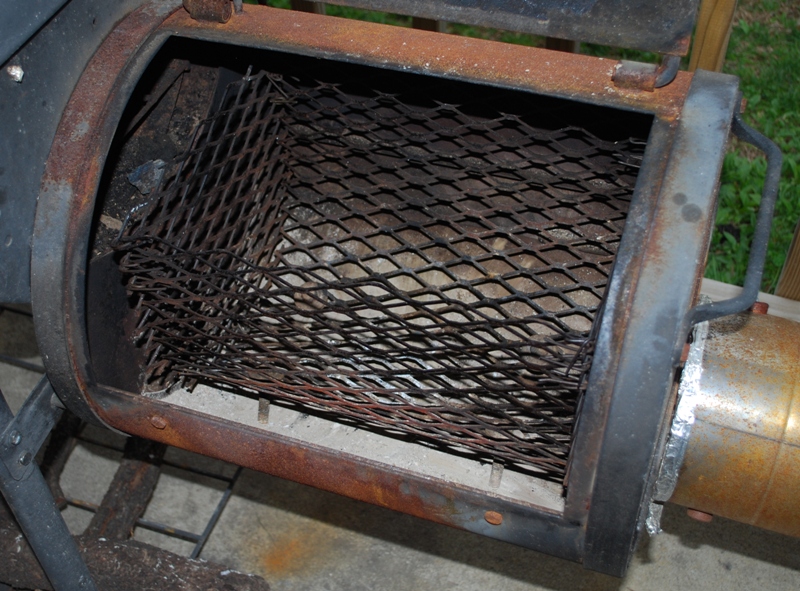 Front View. About as tall as you can get and still fit through the firebox opening.