seen this or something simalar on the food channel. ran across thesee big sweet onions and they were just the ticket....
hollowed them out, saving a cap for then, use a vegetable medly which you like, add cheddar, s&p, fill onion, pat a butter, cap on.
this is a oven dish but will see what happens here.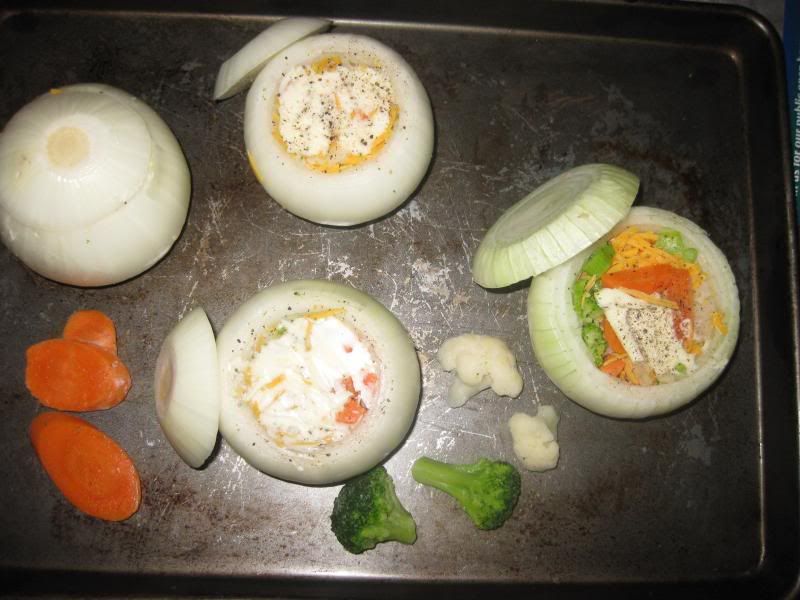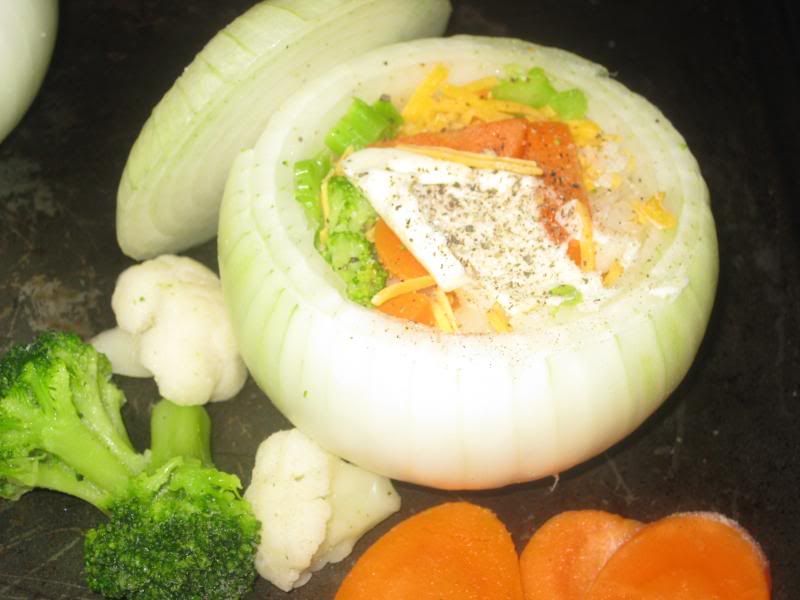 will show finial pics when done.