Hey...I just want to share to all of you one of the style of cooking fish here in the Philippines. We usually grilled this but I tried smoking it and the best way I can demonstrate it is with our national fish which is the Milk Fish or Bangus. Here it was cut at the back so that we can put something inside the belly area.
Here is the stuffing that I prepared that will be put inside the fish belly and it is just simple and easily accessible ingredients which comprises of tomatoes, onion, ginger and lemon juice.
After mixing all the ingredients we can now add the juice of 1/2 lemon and the mixture is ready to go inside the belly of our fish. After that we can now wrap the fish in foil and start cooking on our smoker.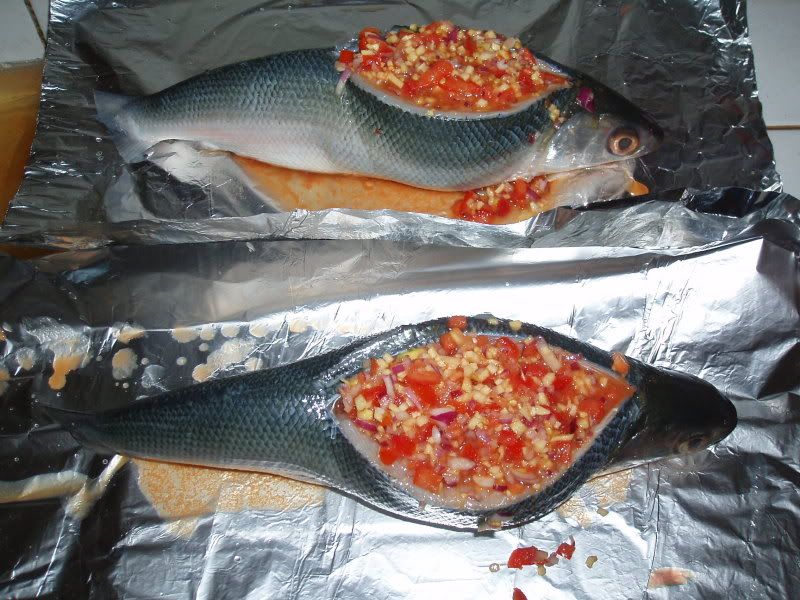 Here it is now inside my fabricated smoker and I'm using acacia chunk for the added flavor of smoke.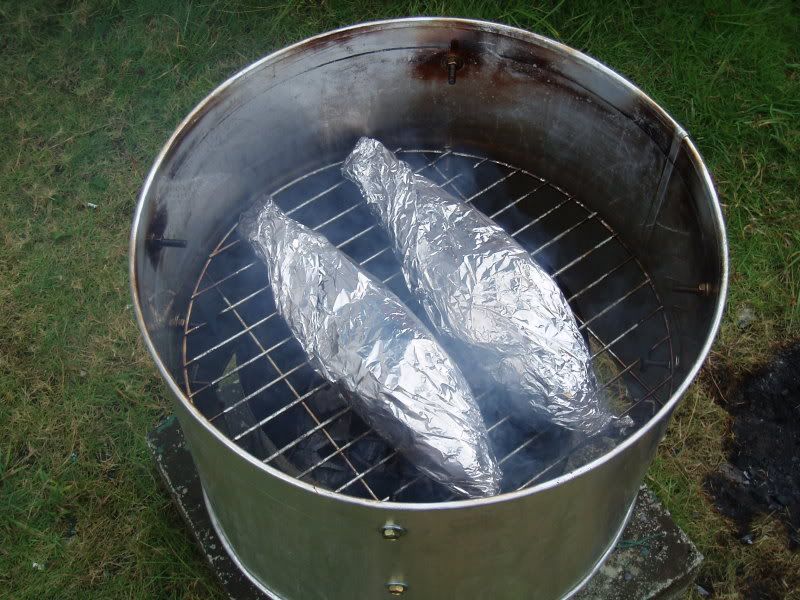 And now for the finished product we have the "SMOKED STUFFED BANGUS FILIPINO STYLE".
The meat was very moist due to the stuffing that was inside the belly and the taste of the lemon, ginger and onion was equally distributed on the meat plus the extra flavor of the acacia smoke.
Thank you for checking! Hope you enjoy my Q-view.