The start, this is from a Prime that I bought at Christmas for cheap like a 14 pounder for 35 dollars. I picked up some shrimp from a Sam's demo for 3.50 for 16.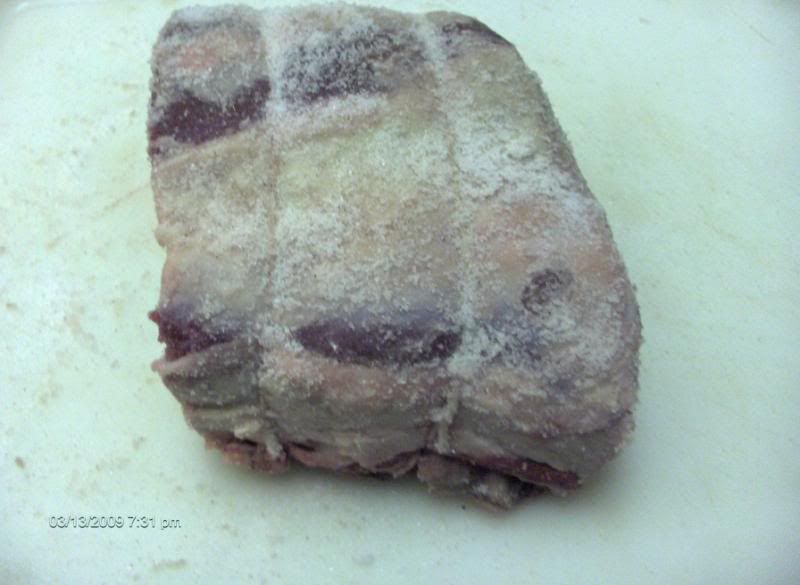 I salted it down for about 1 hour and 1/2. Then rinsed well and put CBP and lemon pepper and granulated garlic.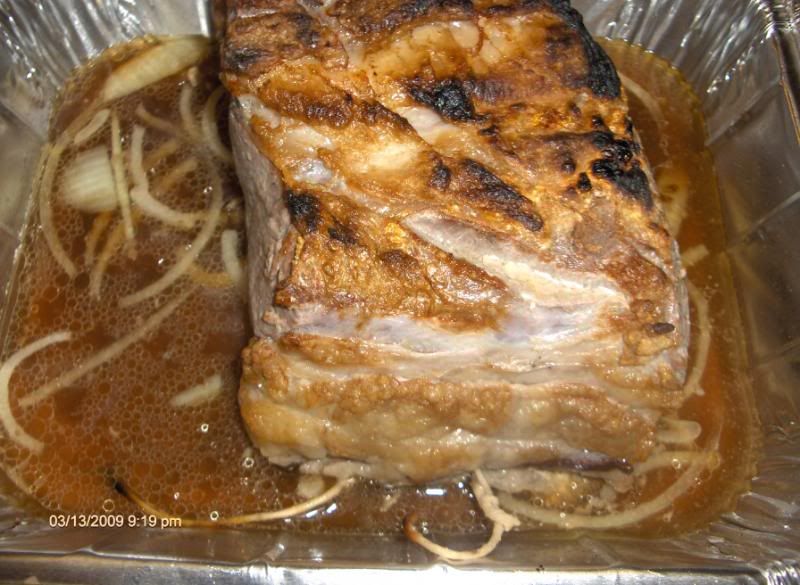 I then seared it in the oven at 500'.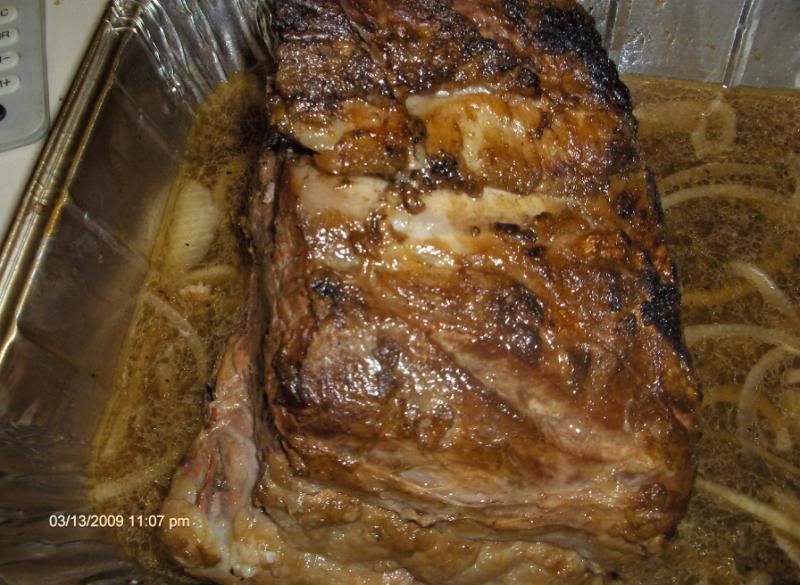 Out of the smoker, at 125'.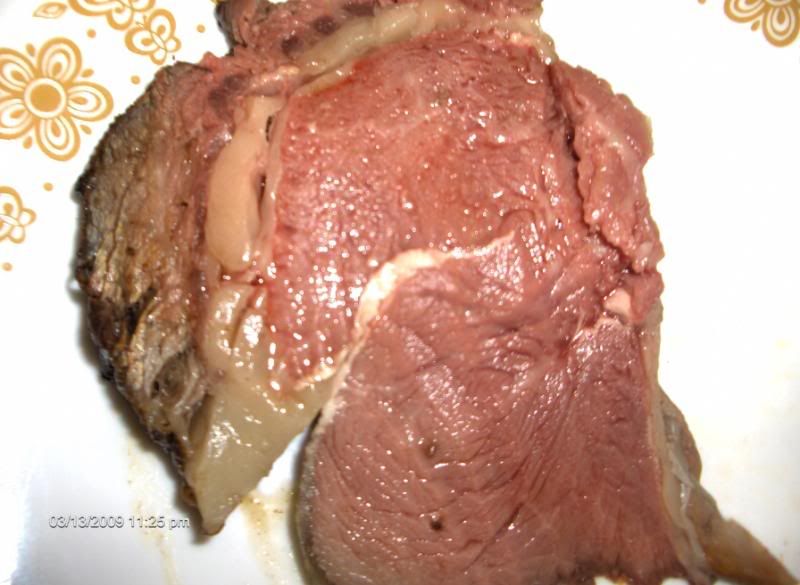 Oh, man.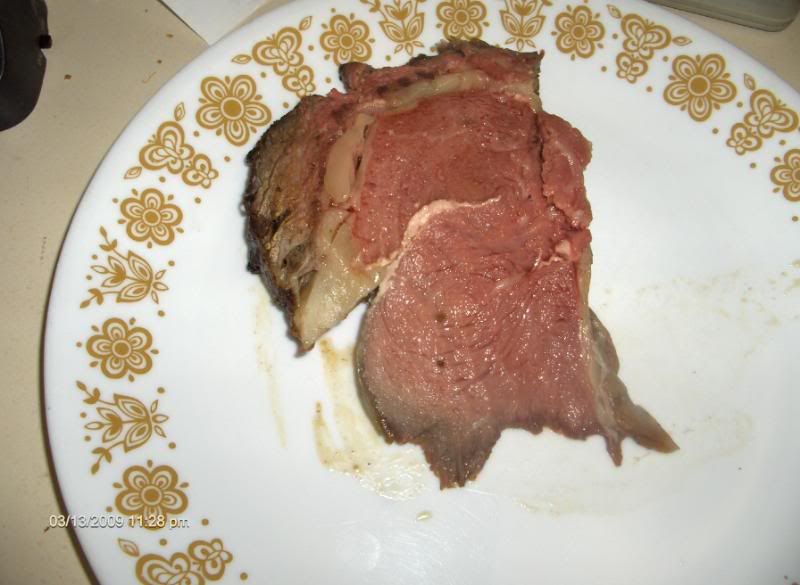 I had to have a taste.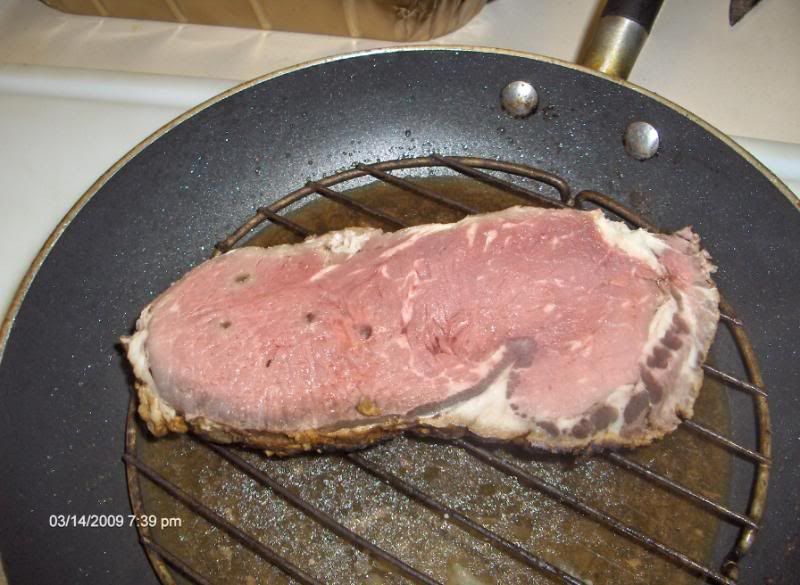 Reheated for Carol tonight, just steamed it for about 10 minutes.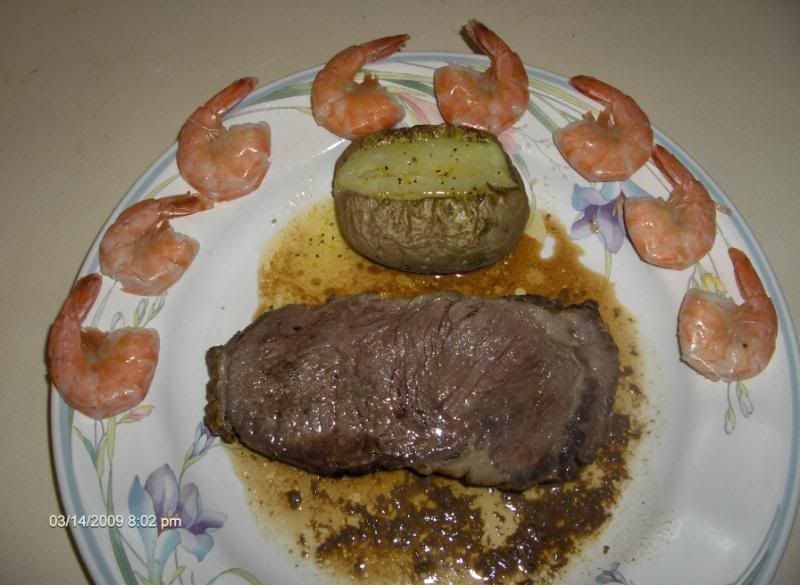 It came out med rare for her, perfect, lots of raves from her.
Thanks for watching.