I have been promising some co-workers the flavorful peppers after I teased them with a batch a few months ago. Japs were pretty good size and I found some sweet peppers that I bought to throw in for some added color (they're the one's that aren't green).
The filling is made of cream cheese, bacon crumbles, minced garlic (about 5 cloves), and a shredded mexican cheese blend.
They turned out well and I didn't mind feeding Lala a few sticks to get 'em done. Cooked them until the bacon was crisp and total smoke time was around 2 hours. Peppers were soft, but a bit crunchy which were nice.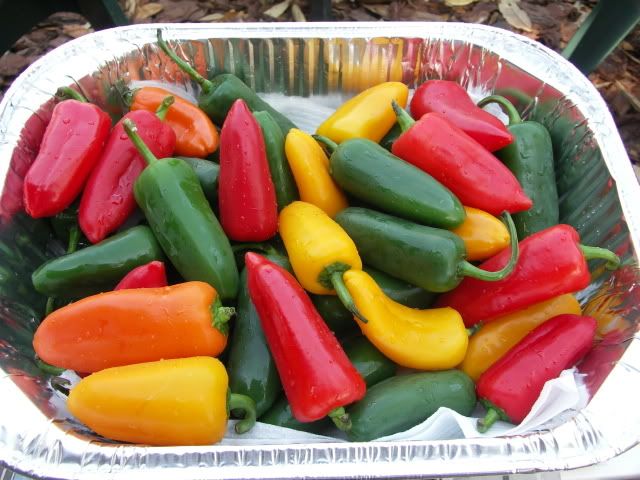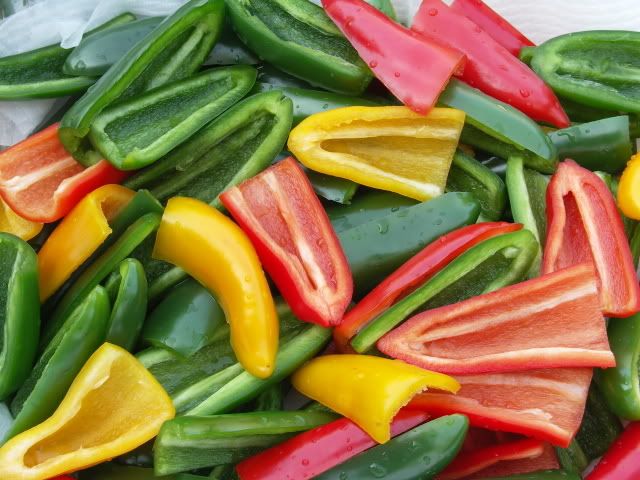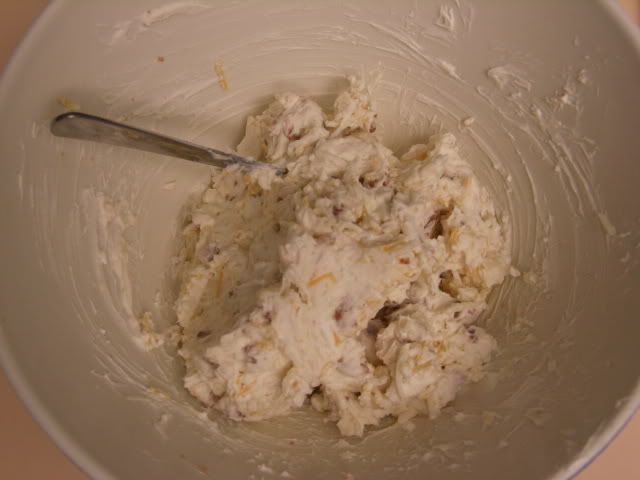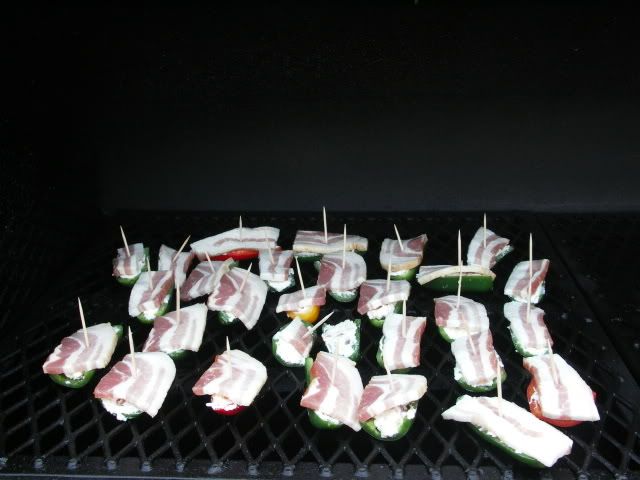 Thanks for checking out my q!