Just thought I'd post this since I hadn't smoked anything for awhile. Did these yesterday.
The one on the lest was rubbed with Rosemary garlic seasoning, the other with Jeff's rub. I'll stick with Jeff's rub. Rosemary garlic is just OK, not great on a butt.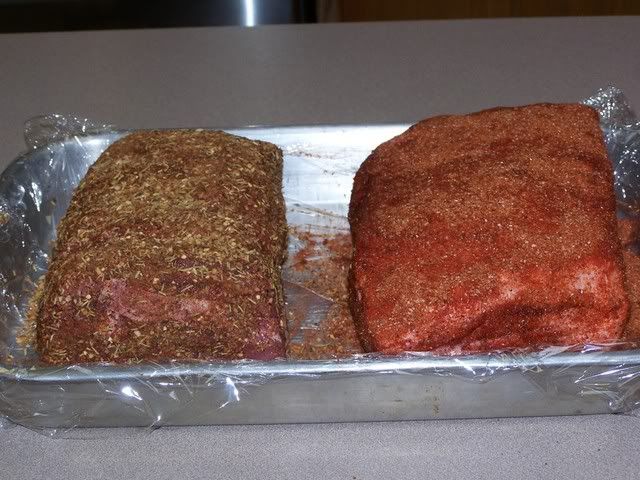 Out of the smoker and rested.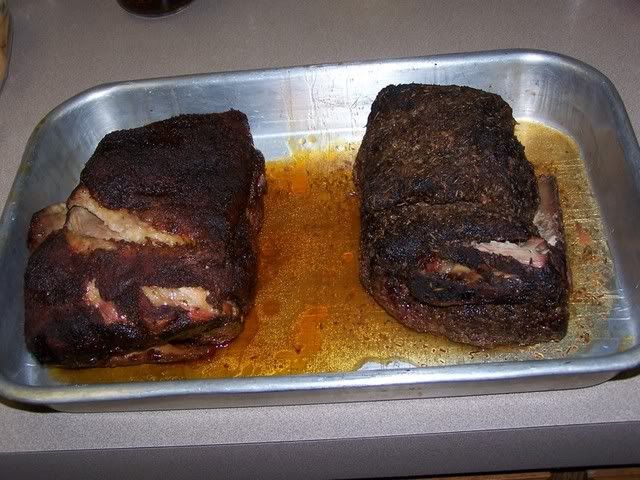 Pulled and ready. Made some great sammies served with Dutch's beans.