Here are the burgers I made tonight.
I first cut up about 6 strips of bacon.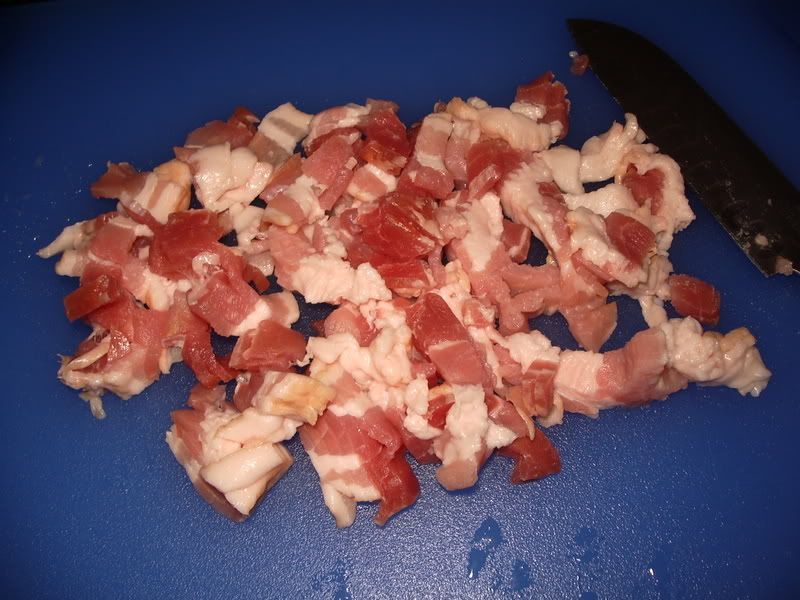 Crisp your bacon in a pan. Here is what else you need. About 2 pounds of lean ground beef, 2 eggs, worcestershire sauce, steak seasoning.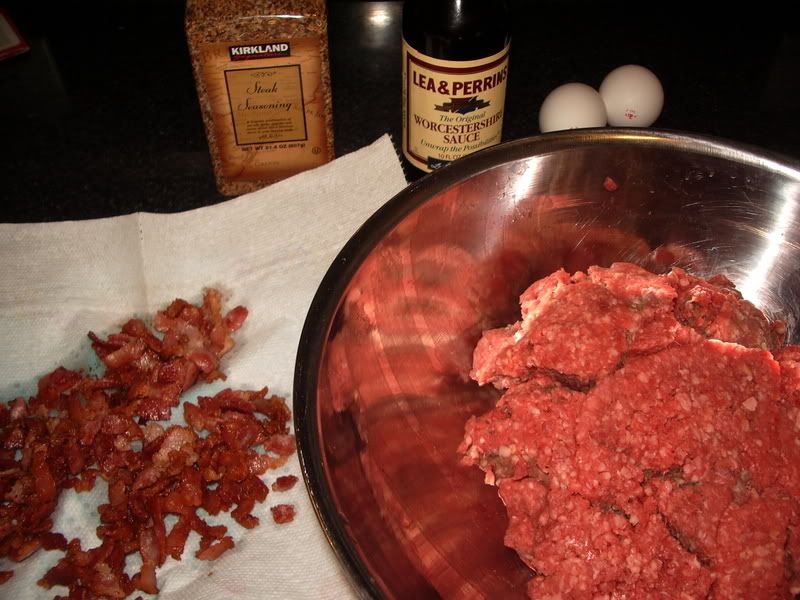 Using shredded sharp cheddar and mozzarella.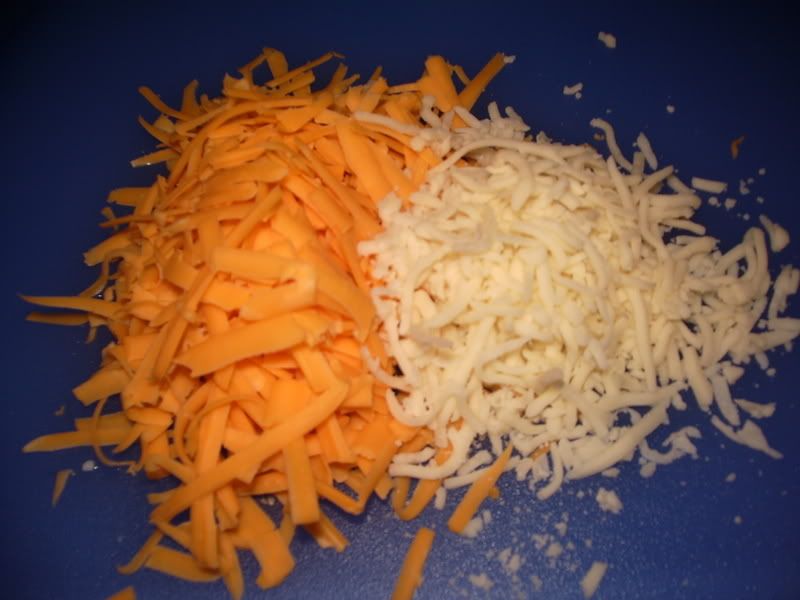 Combine your meat, 1 tablespoon of worcestershire sauce, 1 tablespoon of steak seasoning, and 2 eggs. Mix very well. The more you mix the better it will stay together. Divide into 4 equal parts, then divide each of those in half for a top and bottom. Form into patties and place your cheese an bacon on top of one half.
Take your other half and place on top. Really work the edges well so it stays together and does not leak out too much.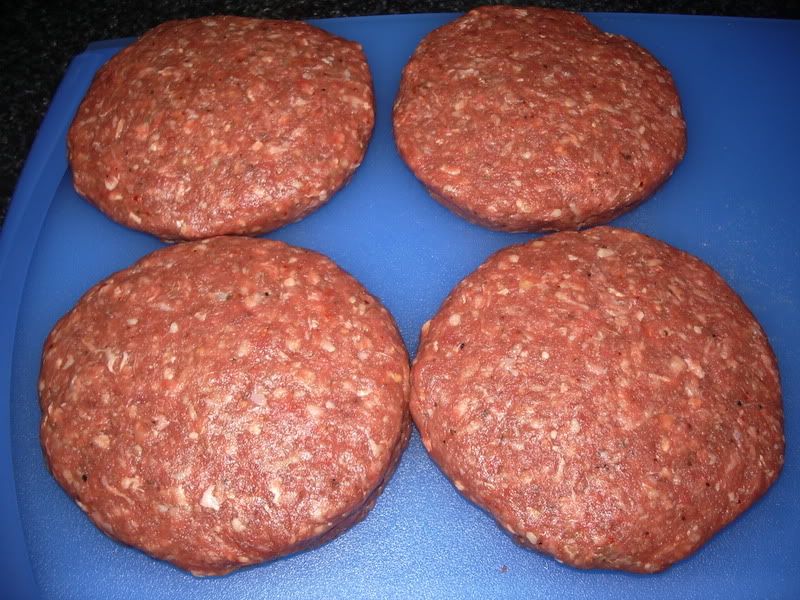 On the grill they go.
All done.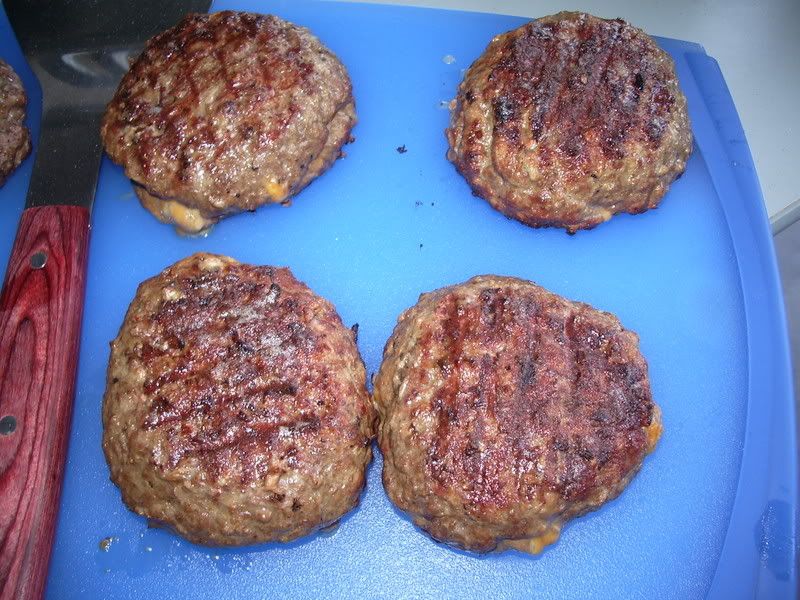 Let them rest a few minutes while making a sauce to go with them. Mix half a cup of Duke's Mayo, 1/4 teaspoon of cumin, and a few shakes of red pepper flakes.
Forget the bread! That's just a waste of space!! The mayo mix is really great.