OK,
had a couple pork butts smoking overnight. About the time they were finishing up, I put together 3 fatties, some ABTs and almonds. The three fatties were 2 breakfast and one pizza style.
Here are the ingredients for the breakfast fatties.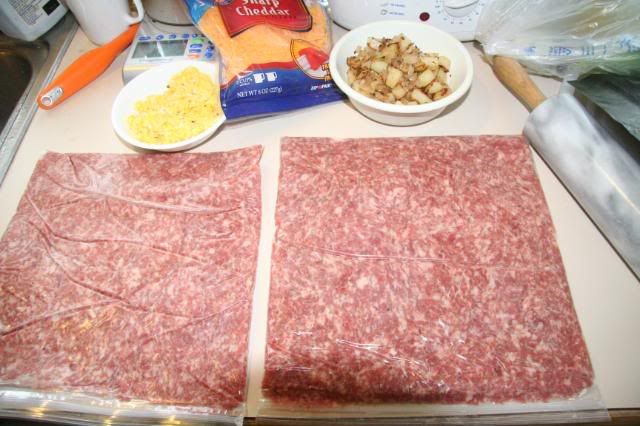 Ready to roll the first breakfast fattie.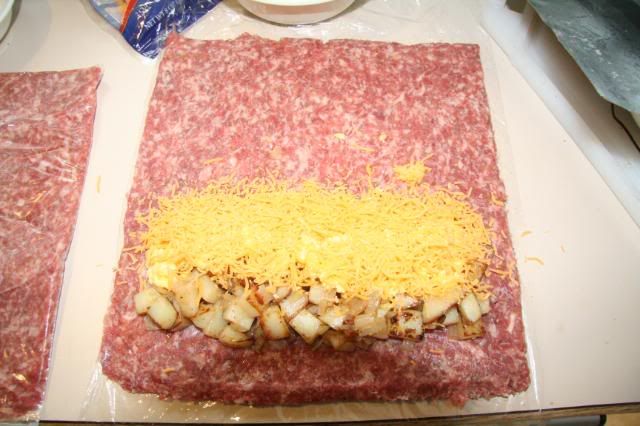 The ingredients for the pizza fattie. The sausage is JD Italian.
Ready to roll the pizza.
And the bacon weave went on all three.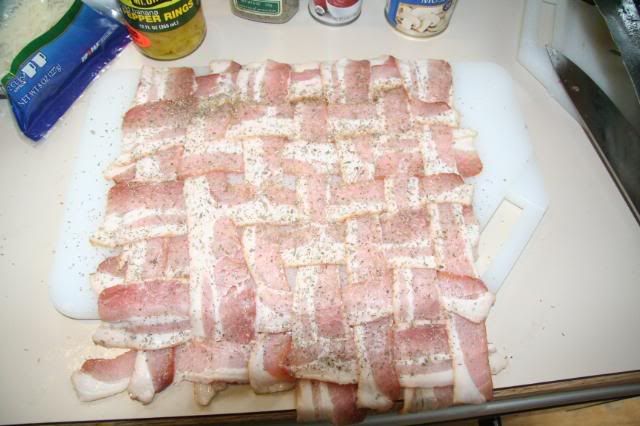 The smoker with the almonds and fatties cooking.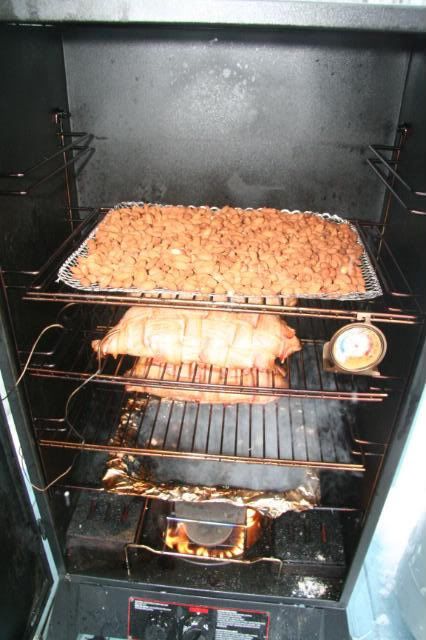 And the finished fatties. I probably left them in a little longer than I needed to. But I had a request for well done bacon.
Getting better each time on these. Next time, probably will try two pounds of sausage so I can put more stuffing inside. Gotta keep experimenting!