Not actually smoked, but the family loves this stuff. It's chicken breast marinated in Catalina salad dressing and cooked over charcoal.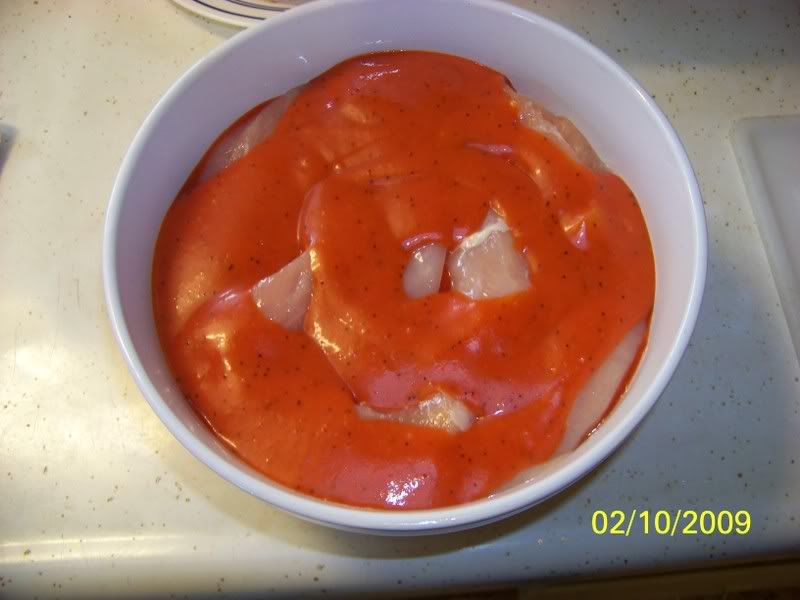 Going on the grill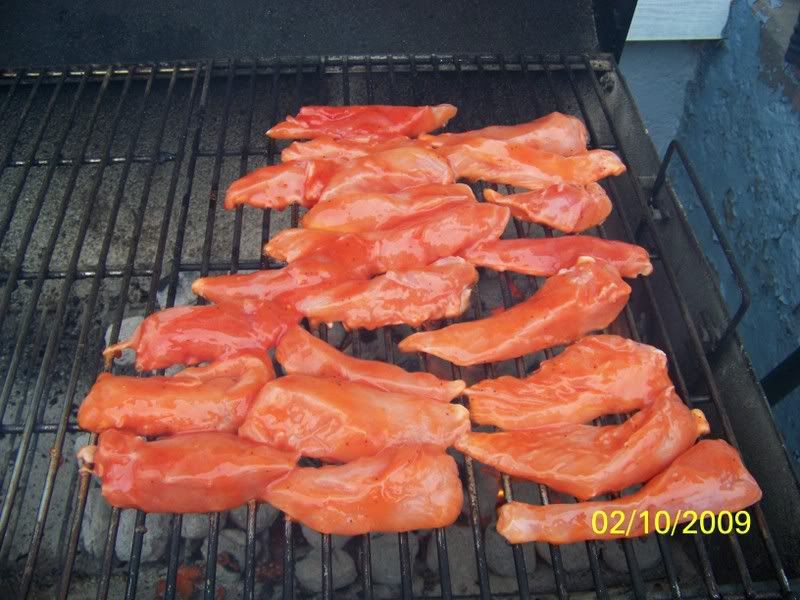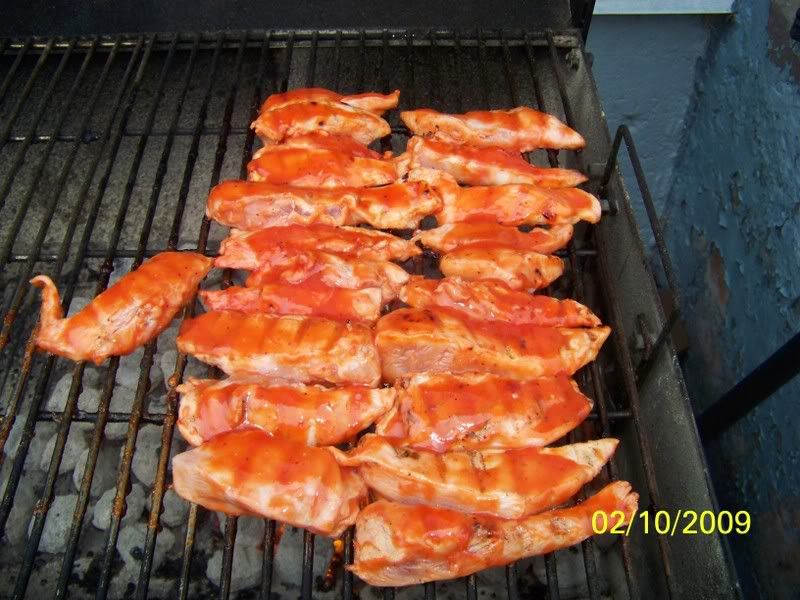 Finished and resting before cutting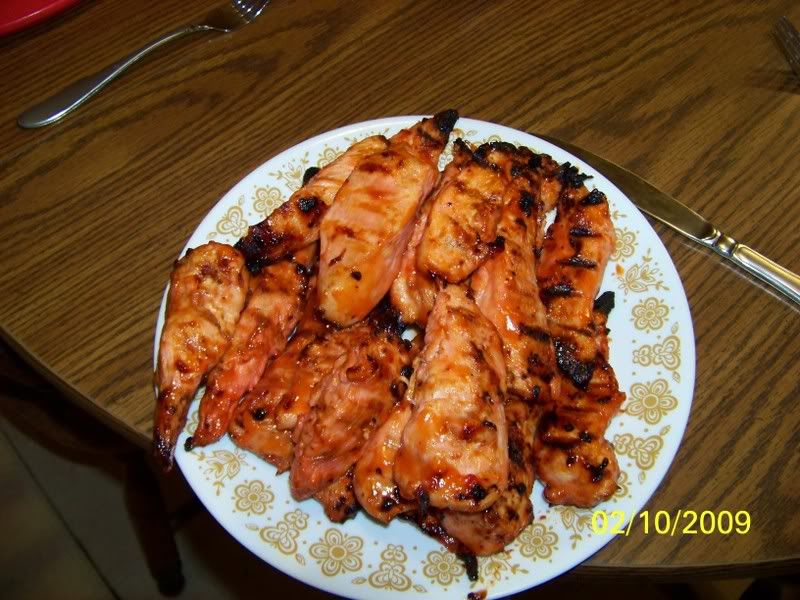 And on the plate with green beans(seasoned with garlic and chicken boulion),velveeta shells, parmesian pasta, baked potato, and dinner rolls.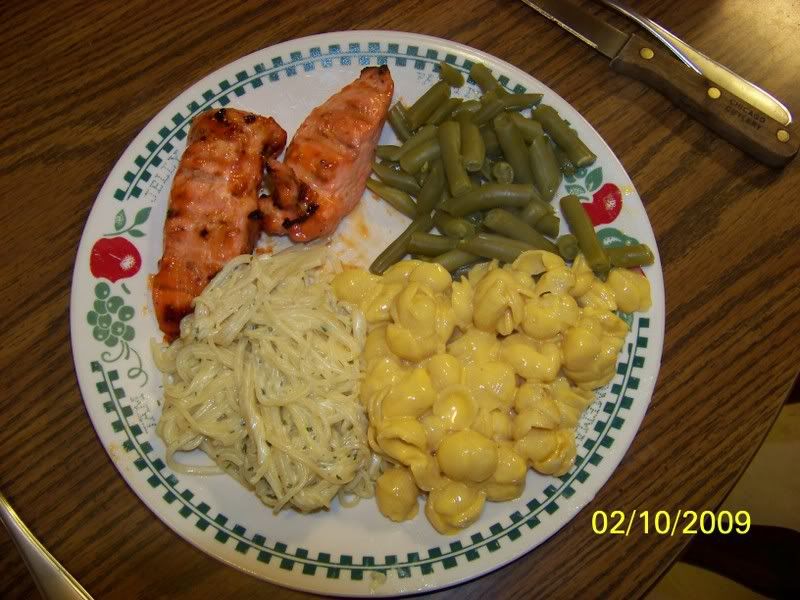 Thanks for looking
Michael