This is a repost. :)
This was a smoke from deer season.... when I had lots of company. lol
I soaked a leg of venison in salt water overnight, then made slits in it and inserted cloves of garlic. Then topped with Dale's marinade and sprinkled with cracked black pepper and red pepper flakes.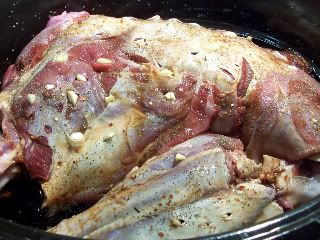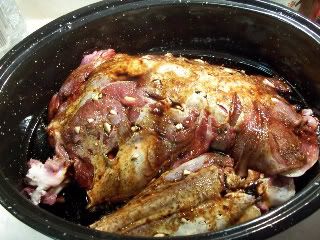 I injected a hunk of pork with a mixture of beef broth, cayenne, onion powder and cholula hot sauce.
Covered the outside with chopped chipotle peppers and lots of adobo sauce, then sprinkled with black pepper...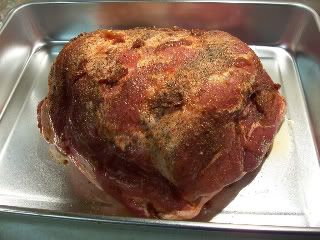 Soaked a pot of pintos overnight, then added them to the smoker in a colander for 2 hours...
After smoking them in the colander, I put them in a pot with water, onion, garlic, smoked ham, red pepper flakes, thyme, oregano, basil and black pepper..
I used my cinderblock pit........ put beer and homemade seasonings into a couple of drip pans...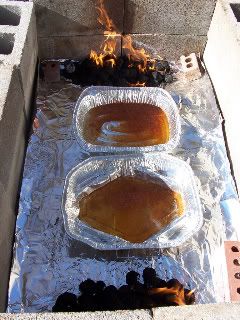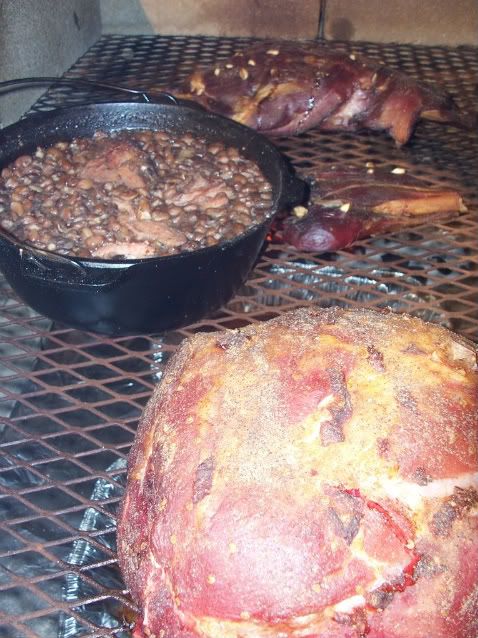 I covered the leg of venison with beef broth and let it sit for 30 minutes...then carved it off the bone...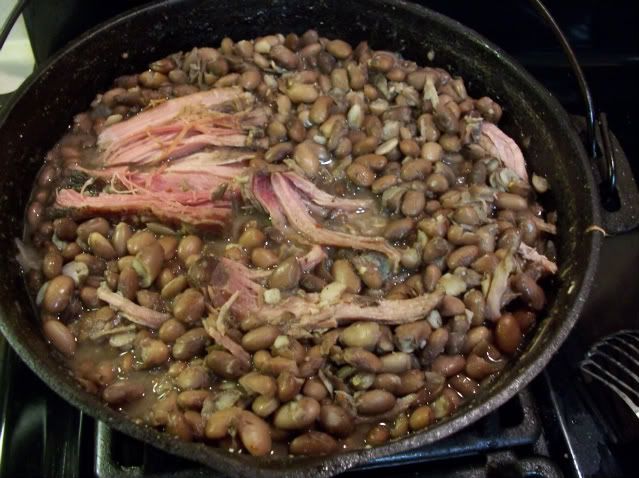 I heated some tortillas on the pit and everyone made their own...
Here's mine with the works.....some venison, cheese, lettuce, hot salsa, pintos and pork.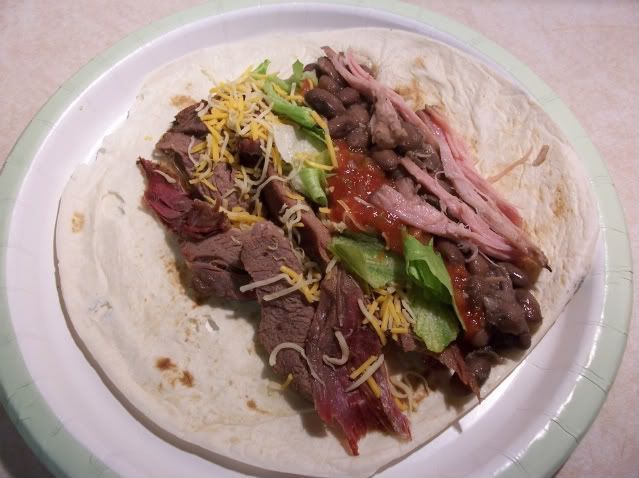 Thank you for checking out my Qview. :)