This is a little extra work but is much easier for eating.
Jalapenos cut into 3/4 inch rings for bite size servings. Tips saved for beef enchiladas.
Here are the ingredients for the filling. Chopped onion and venison bacon with cream cheese.
Filling put into a quart size zip lock with the corner cut off and one of the rings filled.
1/3 strip of bacon applied with tooth pic to hold in place as well as easy eating.
ABT's on the rack ready for the smoker.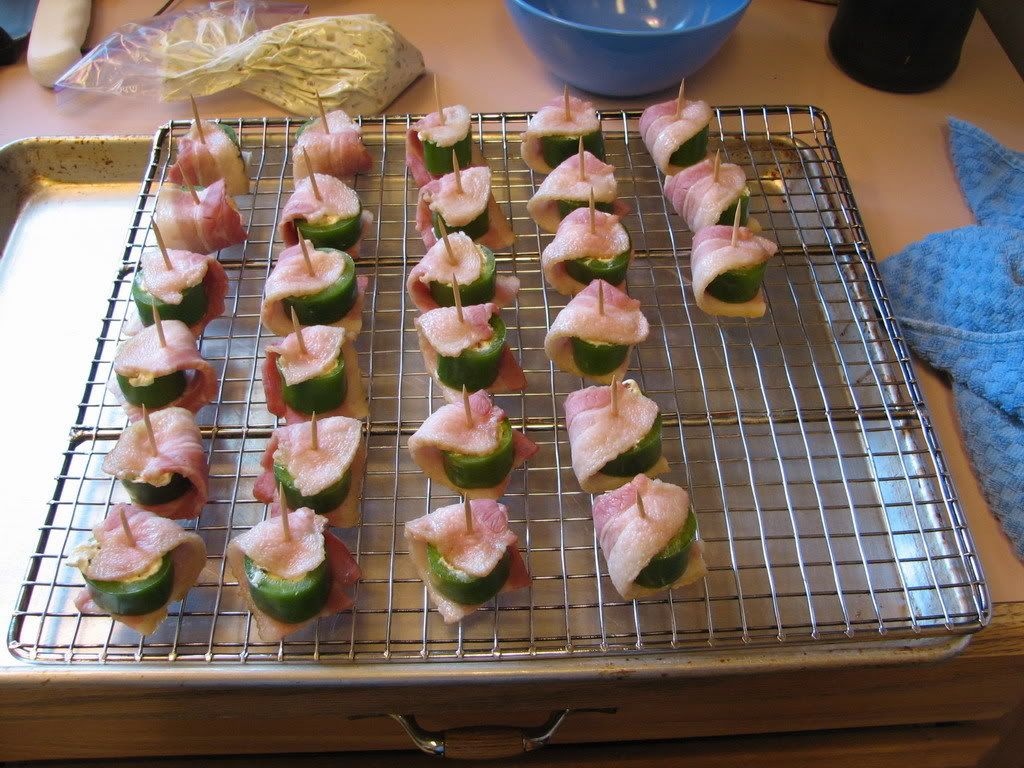 ABT's in the smoker.
Almost forgot to take a picture of the finished product. What's left so far.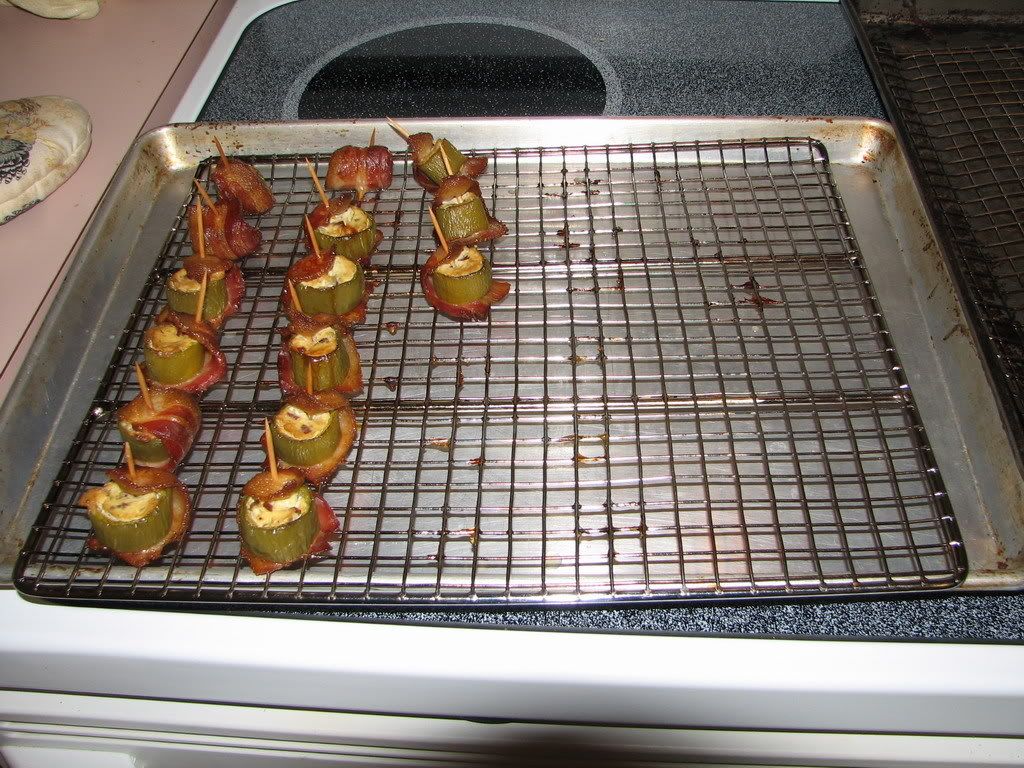 oops... loaded the wrong picture for the bacon wrap. But you get the picture...