what i have here is an elk bottom round cut, it is kinda a flat piece a meat. what i am gonna try is a mustard slather with jeffs rub and smoke til med rare and sorta cut like a london broil. also have some pork tenderloins goin so going to let them drip down on the elk roast maybe some of that fat be taken in by the elk as it is very very lean. going to stick with my favorite wood which is cherry at this time. more details to come.
here is trimmed bottom round roast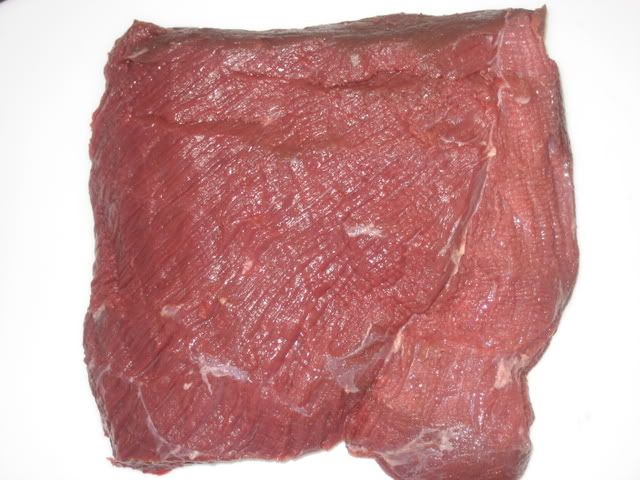 with mustard slather and jeffs rub
more to come, thks for ckin my qview!!!