was gonna originally gonna do a brisket this weekend but then had to cover at work today so ended up nixing that plan, after work went to market and this flat just jumped in my cart, there wasnt a thing i could do about it... so now i got a full brisket in my freezer and this nice flat. scored the fat side
and rubbed in horseradish sauce, not sure how this gonna be but cant be bad...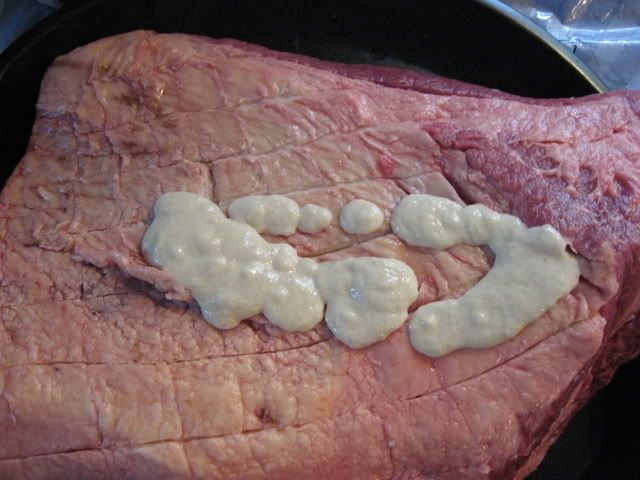 started coals in weber,rinsed briskit off and dried and took to weber to sear
and sear some more!!!
put on some of jeffs rub and then into the smoker
this gonna be an overniter so final pics tommrow. thks