being i was expiermenting today with the fattys i figured being i throwing on these baby backs and the sauce lover i am i would make some new creations, came up an orange sesame, a garlic ginger, and a little different take of my basic ketchup/brwn sugar/cider vineger sauce. i really think i am onto something with the orange sesame.
slathered with mustard and rub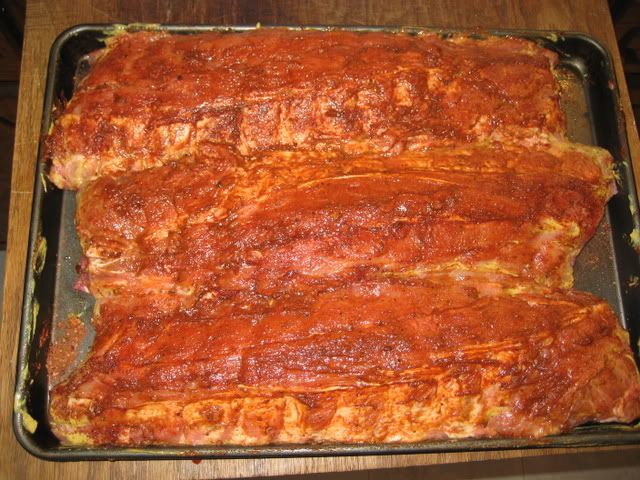 garlic ginger top, traditional center, orange sesame bottom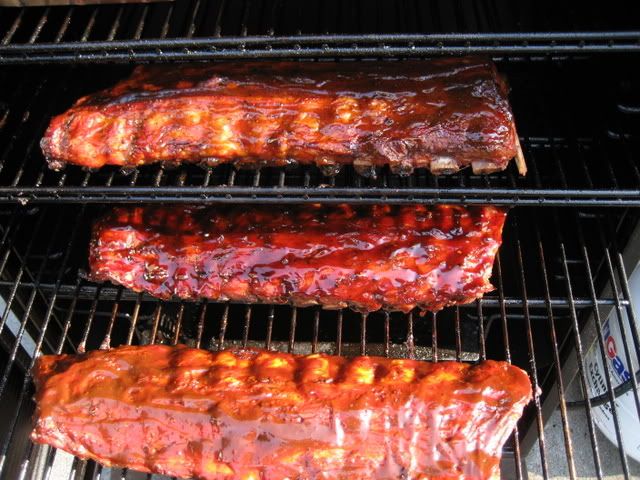 ribs with smoked scalloped potatoes and ham and smoked stuffed mushroom, stuffed with sauted onion,bacon,celery,and diced mushroom stem. could have added cheese but was all out.
thks for cking out my qview!!!