Scrapped our plans to head north this weekend. Both me and the wife caught the crud so might as well smoke something, right?. She brought home a slab of boneless country style ribs that is nothing more than a hunk of butt scored a few times. So I treated like a butt. Rubbed and smoked @ 225o for about 6 hours mopping with apple juice.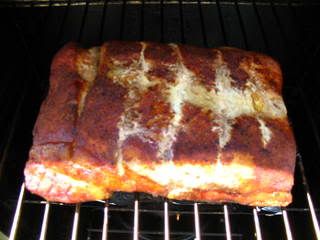 Did up some stove top sauerkraut with some sausage and Canadian bacon.
Threw on some ABT's stuffed with ground ham, cream cheese, parm and a little Dijon. These are by far the tastiest ABT's I've done to date.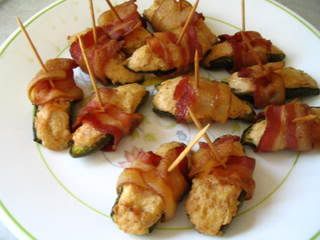 Pull the pork and hit it with finishing sauce. This actually turned out to be a great way to do a small quantity of pulled pork in a relatively short period of time.
Did up some grilled potato skins to finish it out. Good meal before the hockey game.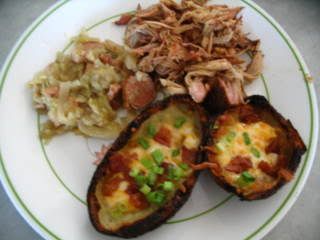 If I'm not felling any better by tomorrow then I'm going to smoke some chicken noodle soup!
Happy Memorial Day weekend everyone and GOOOOOOOOOOO WINGS!