I smoked this Bottom Round and finished it up in the oven because of the weather.
I injected it with 1 stick of melted butter,1/4 onion and 6 cloves of garlic after I pureed all the ingredients.
Then rubbed the roast with CBP and kosher salt and wrapped it and let it sit over night.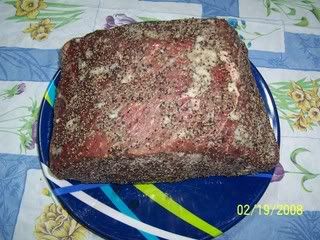 Set MES smoker temperature at 145,then smoked it until internal temperature reached 150,
then foiled it and put in the oven until temperature reached 190 degrees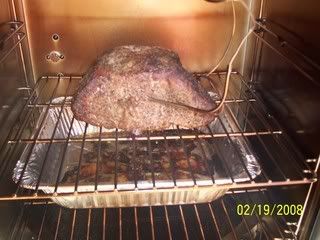 Took out of oven and let it rest for about 1 hr.
Put sliced meat on homemade jalapeño buns,topped with grilled onions,mild pepper slices
and swiss cheese.
The roast turned out great,it was tender and tasty.