Decided to smoke up some baby backs today for the Daytona 500 get together tomorrow.Did a fatty too with bob eveans double size chub and some cheda & bacon bits! Here they are just going in on a beautiful saturday late morning. About 20 degrees and calm and sunny.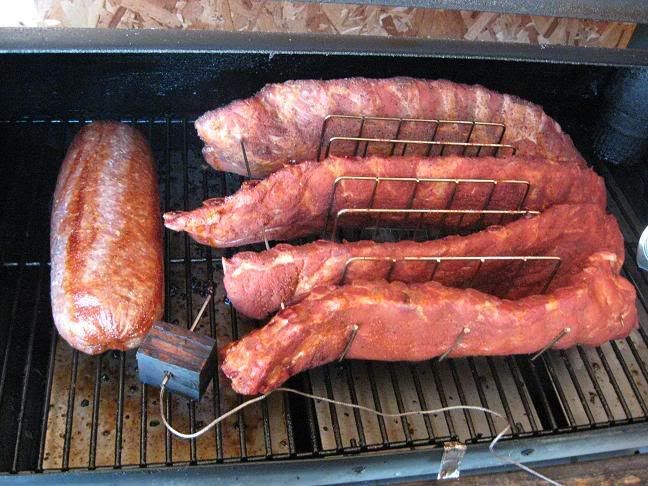 Used the usual Royal oak lump and apple pieces for the fuel and flavor.
Three hours in the smoke at 225-245,Then into the foil for 1 hr, then back on the heat for another hour to 75 minutes. Fatty came out at 2 hrs
15 minutes at 170 internal. No pics of the Fatty, but it WAS good!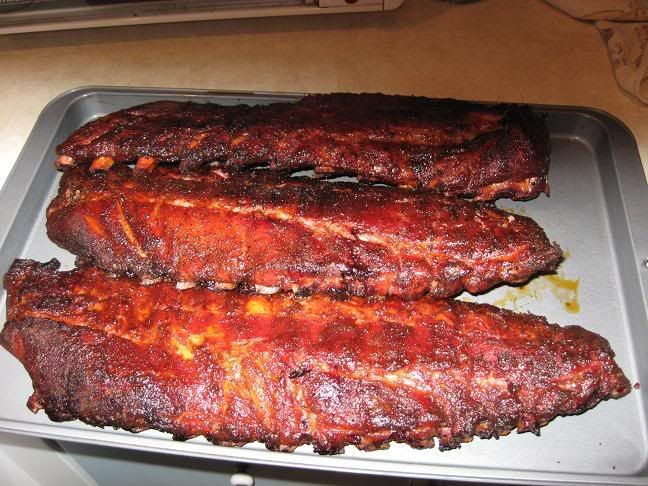 Had to try just a couple to make sure they were good for the group tomorrow, yes there is a rack missing from the pic, It was done early and was already in the wrapping. I think the nascar group will be well fed. I am doing Dutch's Baked beans tomorrow, and potato skins, and another fatty.
Next saturday, time for another rib eye roll, got one aging in the fridge for 2 weeks now, its about 13 lbs.