My bro Andy wanted me to cook for his superbowl party. About 70 people attended. I got lots of pics but once the party started I got real busy. Total cook was 40 lbs boston butt, 15 racks of BB ribs, 15 lbs wicked beans, 40 brats, 20 chicken breasts,1 gal of mustard sauce, 1 gal of sweet sauce. Took me 2 full days. Pulled pork on day 1 and everything else on day 2. Everyone loved it and I have several more partys to cook for as a result! I see why most people say that a LM 60 gets small in a hurry. It would have been great to have a LM84 with a warmer! Thats just for 70. imagine 200!!
LANG HEATING UP
40 lbs of bostons mustard dry rubbed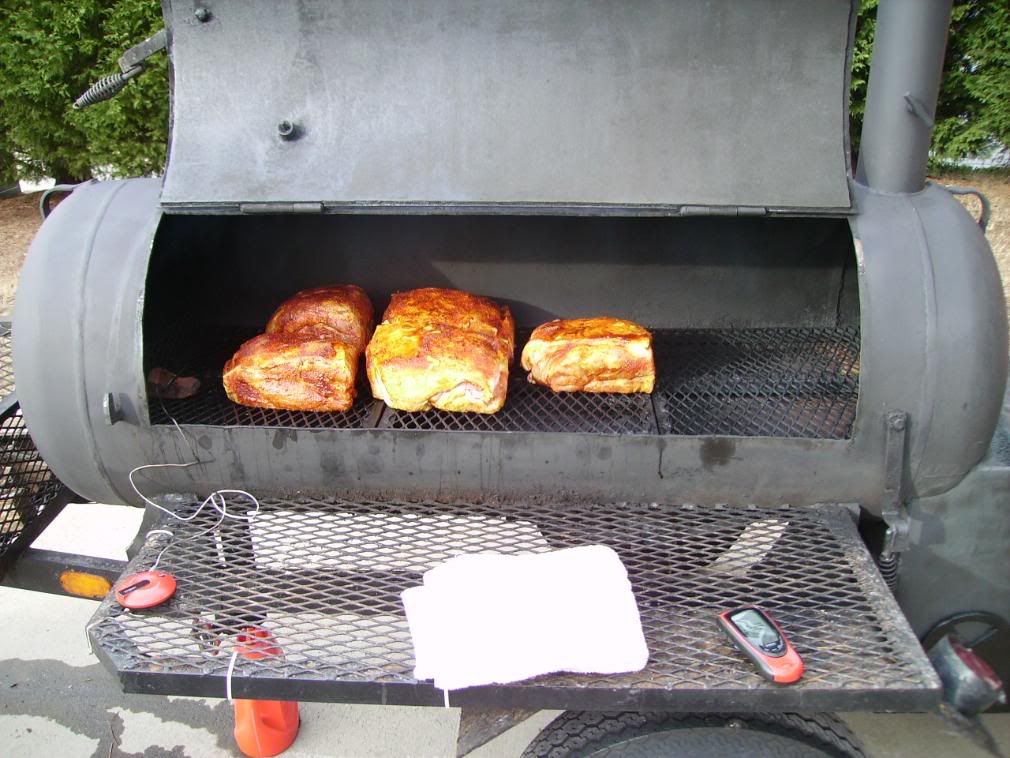 Thin and Blue!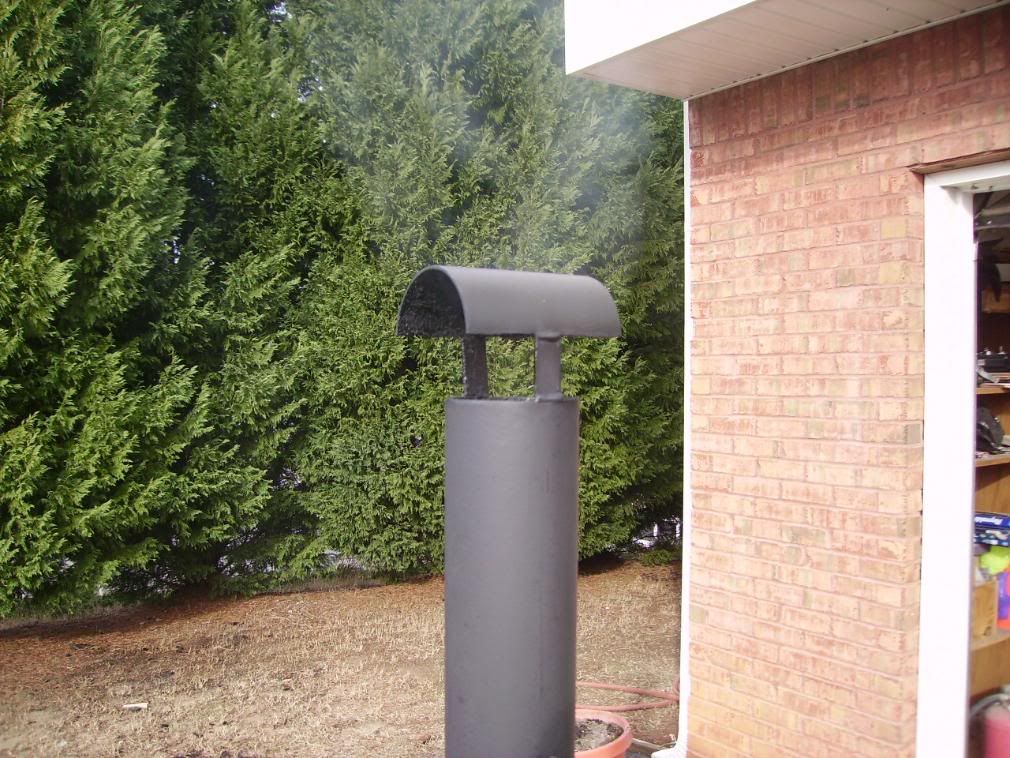 Getting a nice Bark!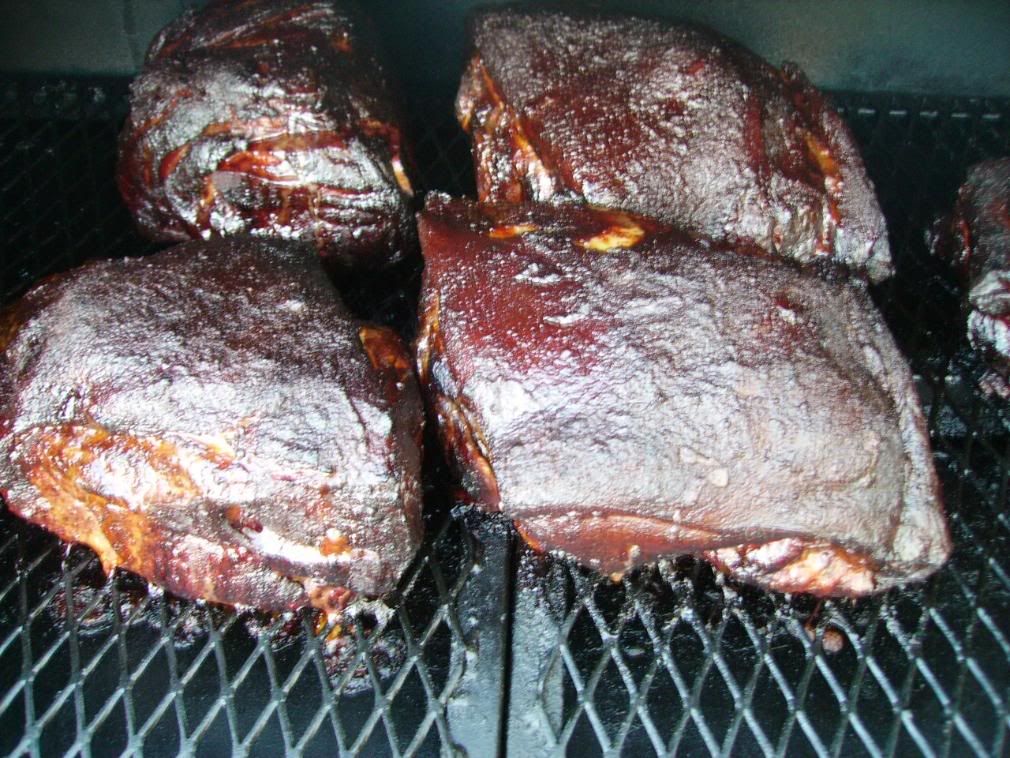 Some of the Pork pulled and chopped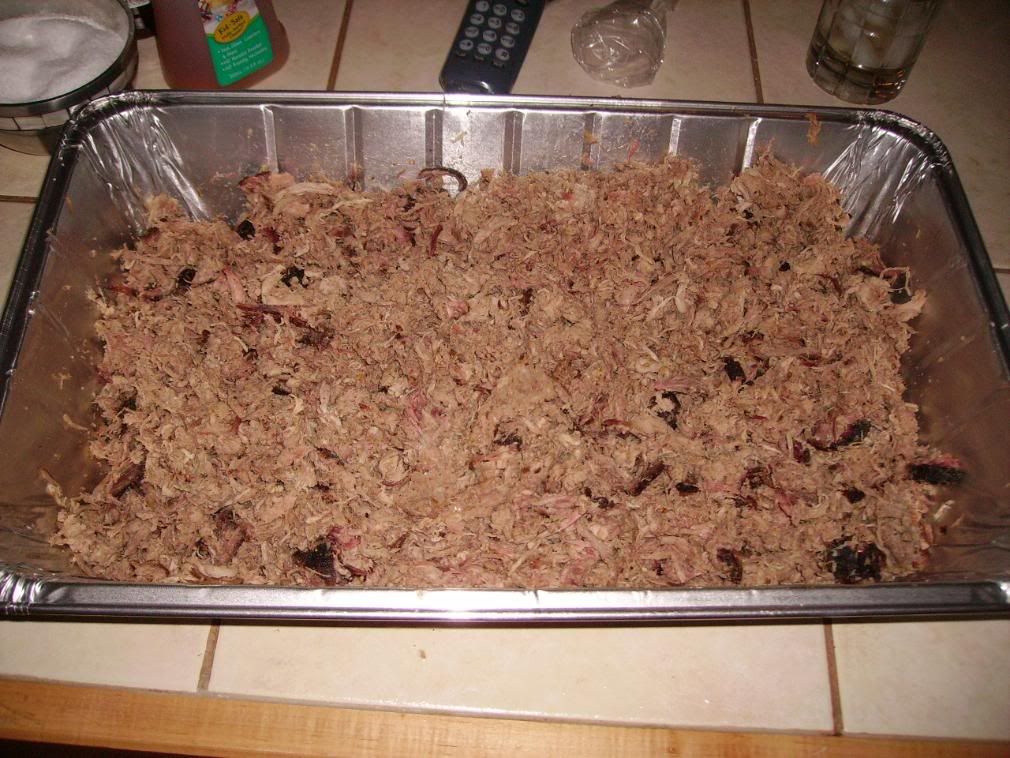 Day 2 15 racks rubbed and on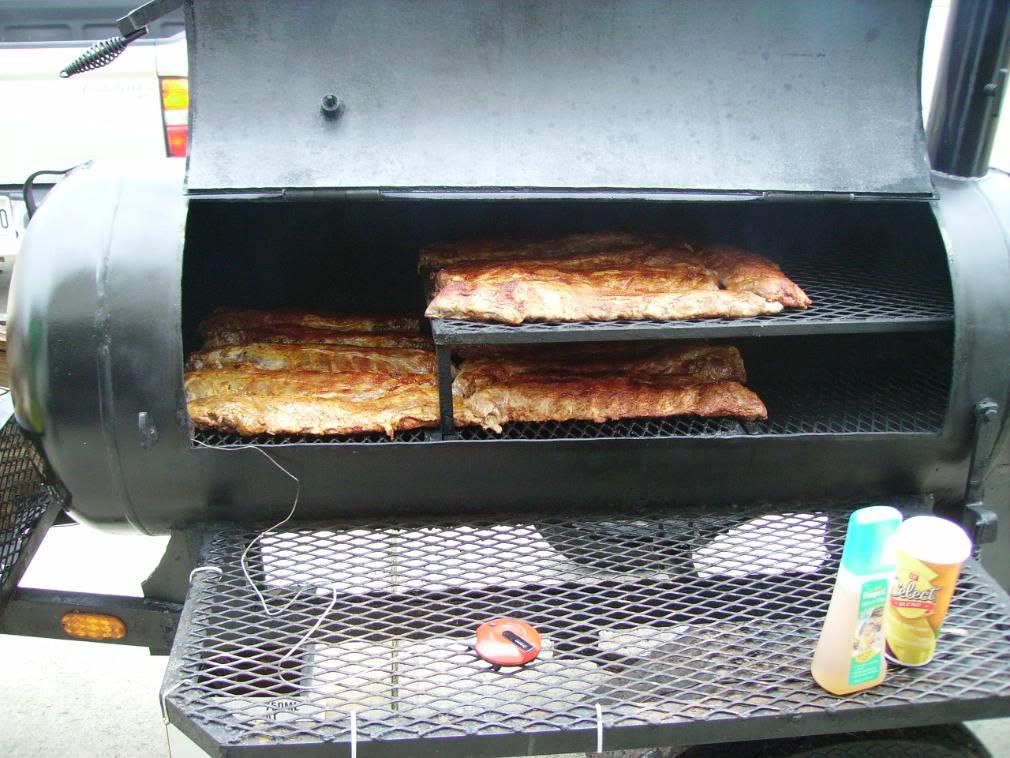 Ribs Done that's where I got real busy no more pics after that sorry!