Ever increasing in popularity is the famous Turducken, or as the Cajuns call it "Meat Three Ways". For those not familiar with it, it is basically a boneless chicken stuffed inside a boneless duck, stuffed inside a boneless turkey usually with some cornbread, meat or rice stuffing to fill it out.
I built one Sunday and thought I might share some pix in case some of you were interested in what all is involved in making one yourself.
I wanted to get this posted by Monday but I just haven't had the time.
To start out, debone a large turkey, a duck and a fryer. I have deboning pix too and will post them soon.
I used ground pork stuffing, real simple, onion, garlic, bell pepper, Cajun seasoning, and some diced andouille.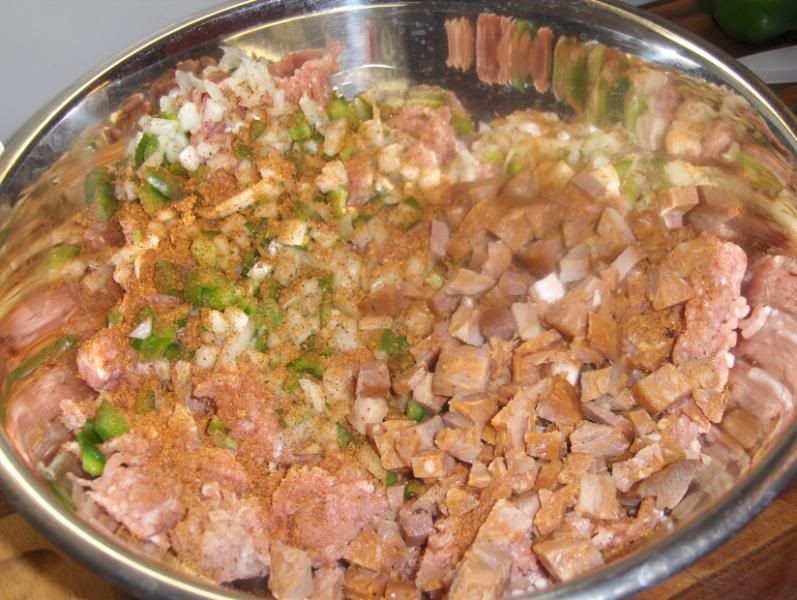 Season inside of turkey w/ Cajun seasoning, fill in the low spots w/ stuffing, season both sides of deboned duck and place on top of turkey. I also added some slices of andouille (Poche's is the best IMHO)
Add some more stuffing, then a seasoned chicken, then the rest of the stuffing.
I fashioned a needle out of a turkey lacing skewer by squeezing the eyelet together into a sort of ellipse (I use this for lacing up stuffed conventional turkeys too)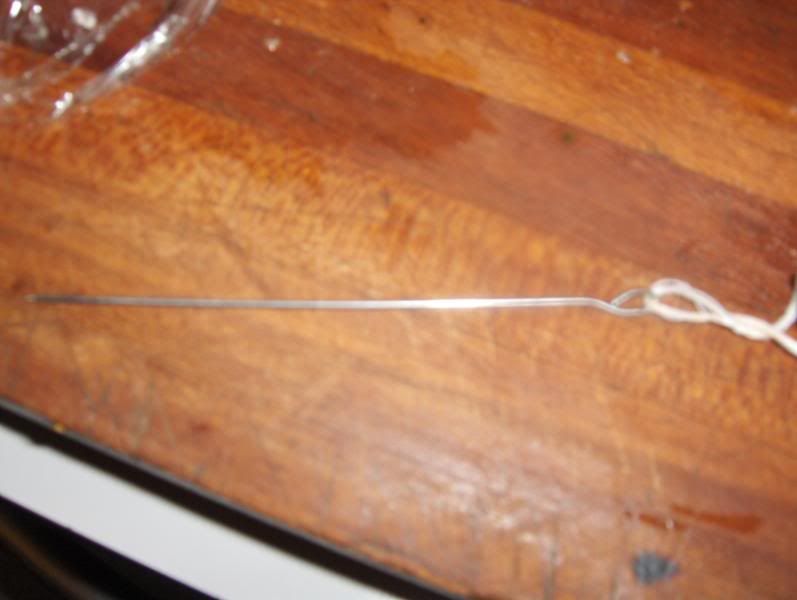 Now sew it up (It's a good idea to have another set of hands to hold the bird in position long enough to get a few stitches in. Otherwise, the skin will try to tear @ the stitches)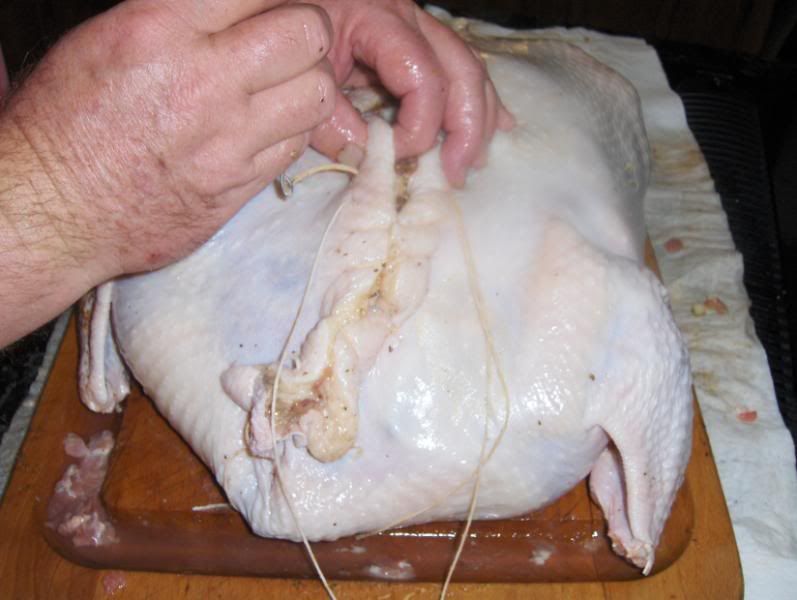 I like to stitch the anklets together to help hold shape and for presentation purposes.
I left the "wrists" on because the make a nice "Chef"s Treat" and I've trussed them up so that they don't fall into the bottom of the roaster.
A 21# turkey, 5# duck, 3# chicken and 2# of stuffing yeilded a 23 1/2
3 turducken(Monster). I anticipate a 9 hour smoke w/ cherry @ 325* to an internal of 165* followed by a 1 1/2 hour rest under towels.
Hopefully I'll have presence of mind to take a couple pix of the roasted bird tomorrow and share them early next week.
Happy TG to all,
Tim