decided to do 2 fattys this past weekend. never did them before so i didn't stuff them with anything (tho i will next time now that i know the flavor)
got 1 pork sasage and ground turkey. it was right next to the sausage, so i figured i'd give it a shot
the soon to be infamous 13 spice rub. For the turkey I added a 14th spice. Bell Seasoning. Stole the idea from my mom who put it ground turkey for her thanksgiving turkey stuffing. Gives it a pork sausage flavor.

the temp was looking nice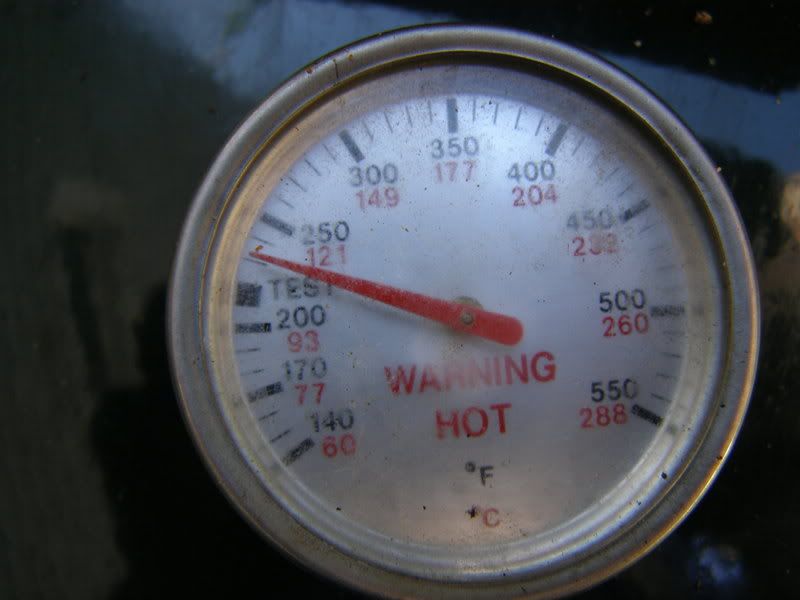 To the bbq...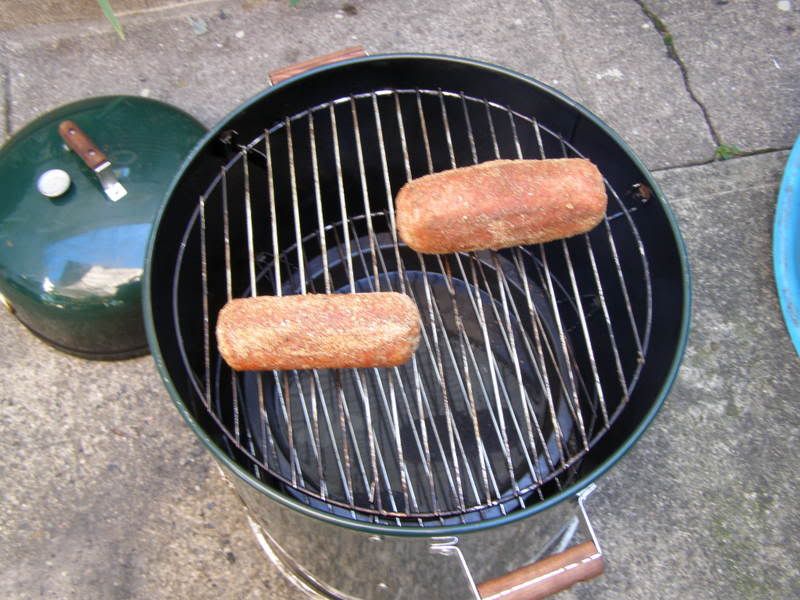 good TBS?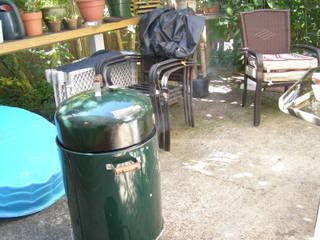 the cardinal sin...peaking
fresh off the grill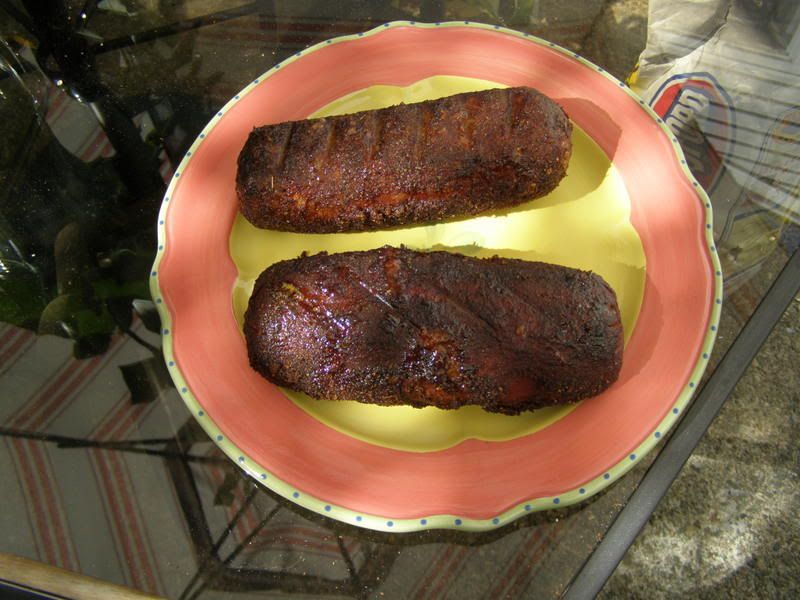 the pork (good smoke ring?)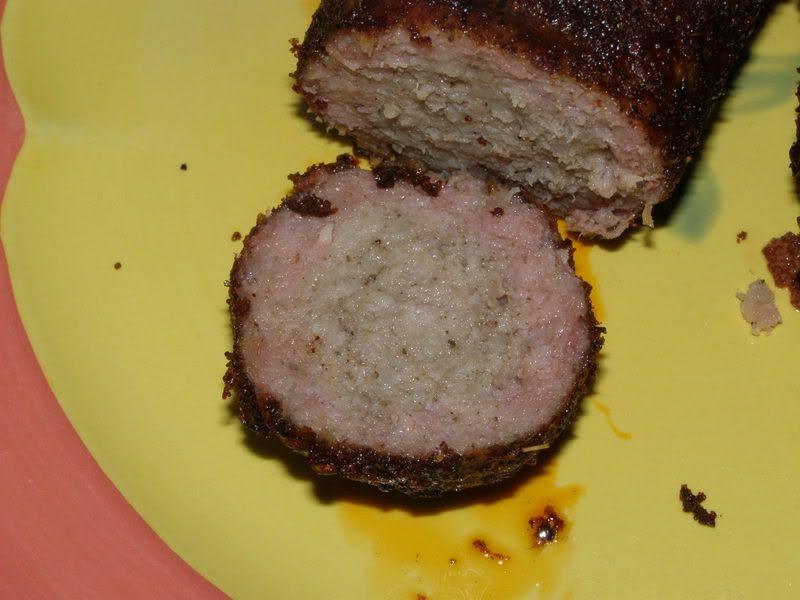 the turkey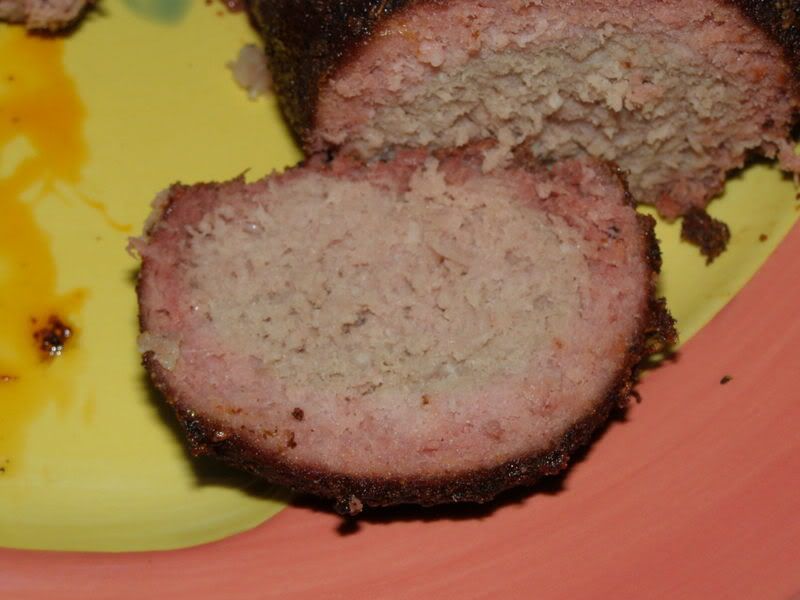 Definitely a good experiment. The pork tasted better than the turkey. The turkey was drier but still flavorful. I'm definitely adding cheese (maybe colby jack?) and my own moping sauce to it next time.
comments, suggestions, advice are welcome