Hi all - did nothing but fatties in the smoker this past weekend - my second attempt at fatties. My first attempt went really well, stuffed with chopped mushrooms, red and green bell pepper, and shredded cheddar cheese. It tasted awesome, but the one thing I didn't like was how the fillings basically oozed and fell out of the slices if you weren't careful.
Well, for my second attempt, I thought I'd do the filling a little differently. I wanted to make three fatties, so I bought four 16 oz JD, took one of them, and blended all my stuffing (did chopped mushrooms, red bell pepper, mozzarella and cheddar cheese this time) into it.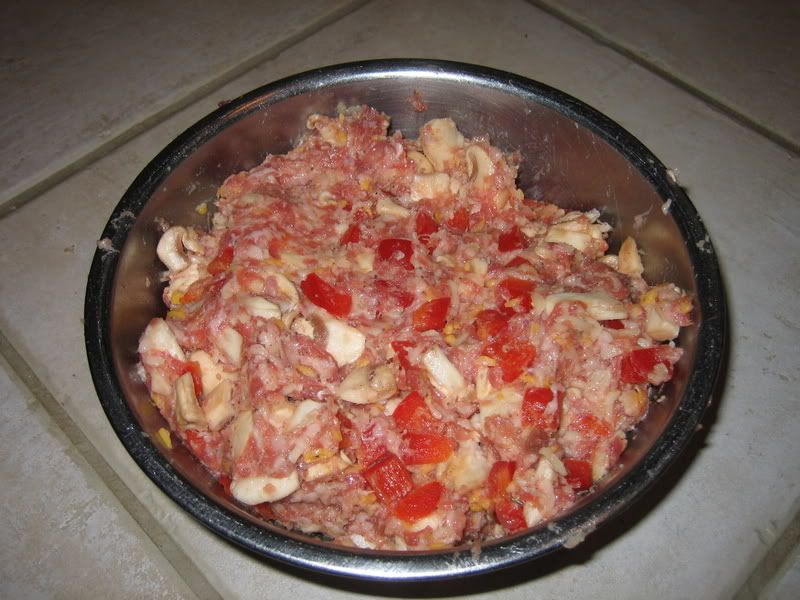 I then took some of the filling mix and stuffed it into another 16 oz JD, flattened, then rolled.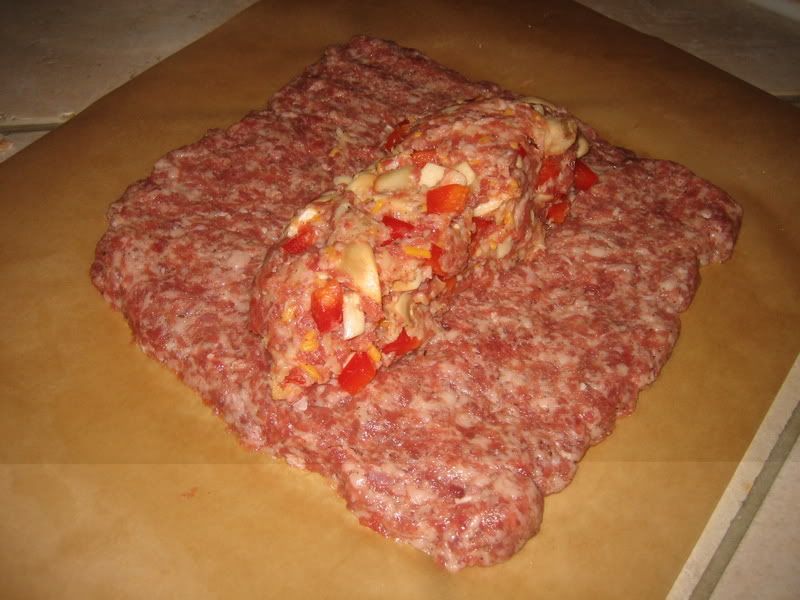 Just to try something different, I rubbed one of the fatties with some Emeril's Rib Rub. I'm sure you can tell which one it was!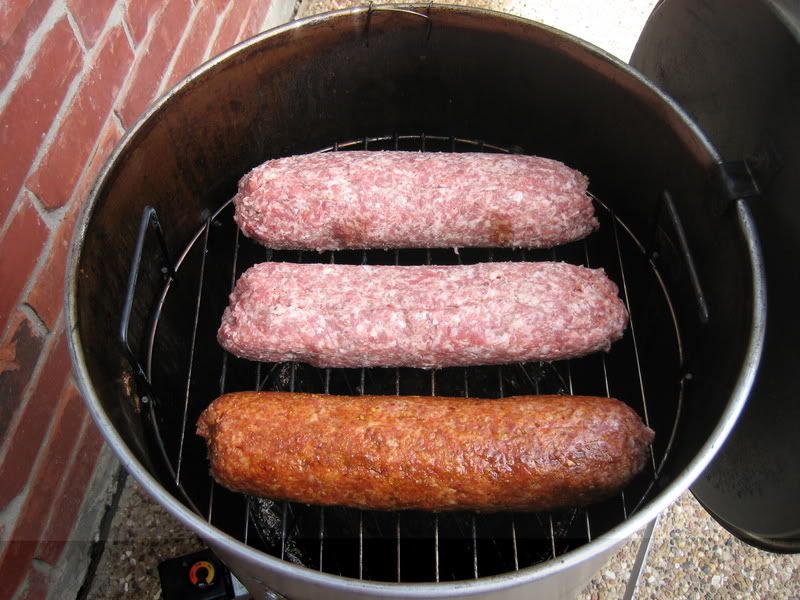 After about 2 1/2 hours in 225F, I think the results turned out pretty well!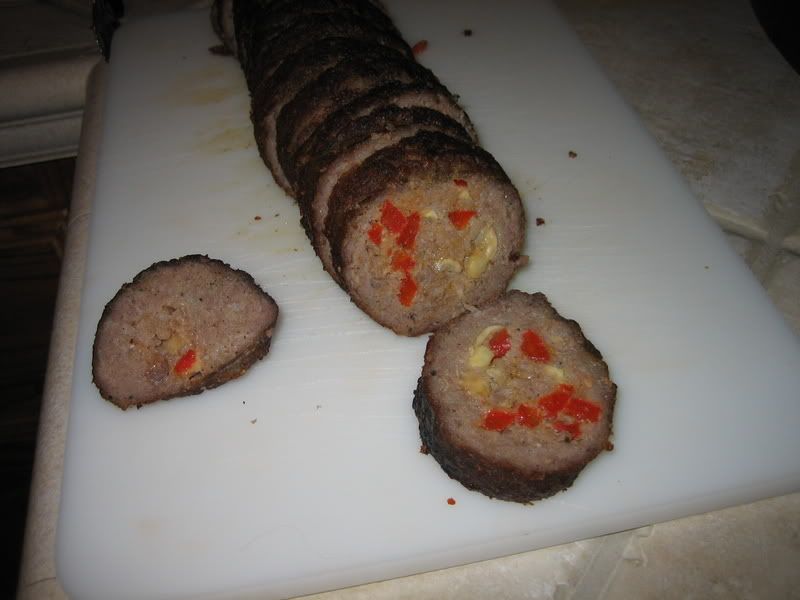 After having done all this, I wondered, has anyone ever just combined everything and just reformed the mixture into a roll ala a meatloaf?