Well I fired up the New Braunfels today and gave it a try. I learned a lot of things today.
First, I learned that the two thermometers placed at grate level do not work. The second thing that I learned is that I have a lot more learning to do.
The biggest priority that I have to learn is how to regulate the temperature. I had one heck of a time getting the temperature high enough and maintaining that temp. I ran through 4 chimneys in 3 hours trying to do so. I do believe that I will be trying the Minion Method next time. I need to pick up some lump charcoal instead of bricks.
So finally we come to the methods and results.
Here is a picture of the chicken all rubbed up and ready to go.
Here is two pictures of things progressing.
http://s844.photobucket.com/user/cstrickland4/media/20160508_091139_zpse7drjztf.jpg.html
]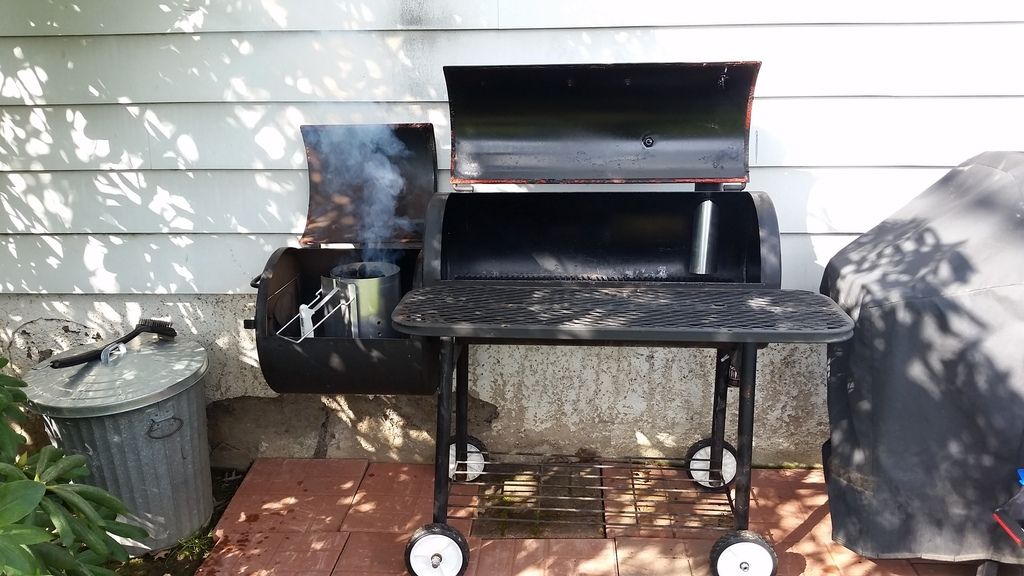 [/IMG]
And finally, here's a picture of the final product.
I just want to say thank you to everyone for sharing your wealth of knowledge and expertise with us. It really helps a newcomer out, as well as everyone else.
Even though everything was edible and was delicious, we have some recipe experimentation to do.
Thanks again,
Chad